Will the Future of Personal Care Be Natural & Organic?
---
Date : May 16, 2018 Author : PMR Editorial Staff Category : Business
Despite being an expensive privilege, natural and organic beauty care products are attracting a huge consumer base since the recent past. The future prospects appear to be promising and optimistic, as indicated by recently conducted research.
When (Tata Harper's) Harper says it, we have to believe it!
"It's often that people look at natural as simple, untested ingredients. However, they are the most powerful and safest ingredients ever. Though cheaper, synthetic ingredients are nothing else but conveniently processed, predictable versions of natural ingredients."
Tata Harper Products constitute just one of the many product lines selling in the beauty industry today. A natural and organic beauty industry - to be precise.
Why Go Natural?
Researchers have discovered that ingredients in synthetic personal care products are based on chemicals, and get absorbed in the skin relatively faster; some of which are proved to be linked with major health concerns such as cancers, endocrine disruption, and reproductive issues. However, a considerable consumer population has already realized the hazards that conventional personal care products bring along, and are thus creating significantly growing demand for a safer alternative, i.e. green beauty products.
Booming consumer inclination towards organic and naturally-sourced goods will prominently continue to push the sales of natural and organic personal care products worldwide. As depicted in a recently released research report by Persistence Market Research, the next decade will see a rapidly mushrooming industry offering organic and natural personal care products.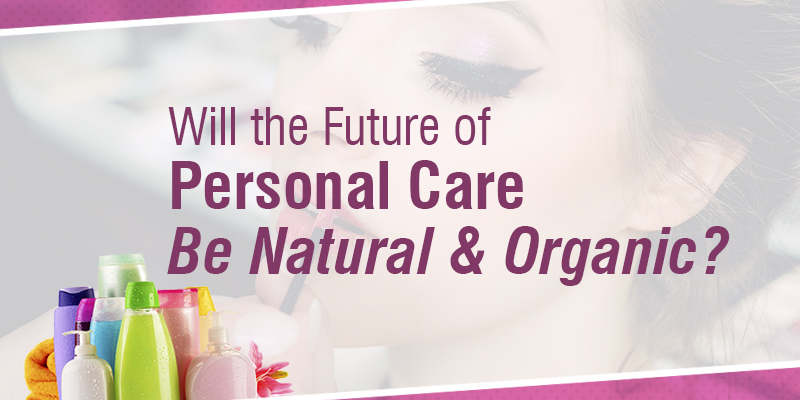 Through the upcoming decade, the US$ 12 billion global natural and organic personal care products is likely to reach nearly US$ 30 billion, and the compound annual growth rate of the market over 2018-2028 is estimated at 8.3%.
The Industry Awaits Journey towards Natural Beauty Products
As the global consumer population is getting increasingly concerned about reaping the benefits of organically and naturally-sourced products beneficial for health, the industry is observing a swift shift to 'natural and organic' ingredients. While the presence of toxic ingredients in synthetically formed personal care products remains a well-known fact, natural and organic ones are considered to be green products. A sizeable chunk of personal care product users across the globe is deliberately preferring naturally-sourced beauty products, although they are a pricey affair, over the conventional chemical-based personal care range.
As far as personal care is concerned, using products with natural ingredients helps in enhancing skin texture, complexion, tone, and overall appearance. Increasing desire for an enriched health of skin is believed to fuel the demand for natural and organic personal care products through the next 10 years. This natural beauty movement is certainly not a passing fad and is here to stay longer. As it is more towards better health, it will seemingly transform the personal care industry for good.
Retail Sector to Witness Transformation
While the sales of premium brand products persists through authorized brand stores, beauty specialist retailers, and drugstores; online retailing also seems to be a promising growing revenue generation channel accelerating the market growth. Advent of Internet and smartphone technology will continue to encourage sales through ecommerce, tapping in to various opportunities especially in developing regional markets. Availability of products that register high traction and the retail shelf space will collectively play a crucial role in strengthening the growth of natural and organic personal care products worldwide.
Retail giants such as Walmart and Target Brands are stepping into the organic and natural personal care products. The market will possibly witness more such strategies in case of leading as well as emerging brands, including Henkel, Garnier, and Amore Pacific - ultimately supporting the rapid growth of market on a global level.
However, after all, naturally and organically-sourced ingredients are perishable and have a limited shelf life. Will mass adoption of natural and organic personal care products be an overambitious prediction?
---