Healthcare Market Reports
Healthcare Market Reports
Persistence Market Research to Transform "life" of Businesses with its "Science" of market research

Increasing Prevalence of Osteoporosis and Osteoporotic Fractures is Quite Favourable for the Growth of the Bone Mineral Densitometry (BMD) Market

Market Study on Anti-Vascular Endothelial Growth Factor Therapeutics: Surge in geriatric population to swell the demand for Anti-Vascular Endothelial Growth Factor Therapeutics

Increased Rate of Zoonotic Infections across Aquatic Species together with Increased Usage of Commercial Vaccines in Aquaculture Farming is set to propel the Market Growth

With Global Ageing Population, the rising prevalence of Diabetes propels the overall Market for Glucose Analysis Tubes

Growing Prevalence of Chronic Pain and Musculoskeletal Indications will propel the Market for Fibromyalgia Antidepressants

Adoption of Wellness Services by Employers and General Population will drive the Global Market over Forecast Duration (2023-2033)

Rising Drug Development and Drug Discovery Activities will Provide Traction to the overall Transforming Growth Factor Market

Market Study on Ophthalmic Packaging: Ocular Disorders Swells, Boosts demand for Ophthalmic Drugs; Opportunities ahead for Ophthalmic Packaging

Growing Incidence of Infectious Diseases is Set to Propel the Overall Antibody Testing Market

Growing Prevalence of Cancer and Technological Innovations in Diagnosis is set to Propel the Overall Metastatic Melanoma Cancer Diagnostics Market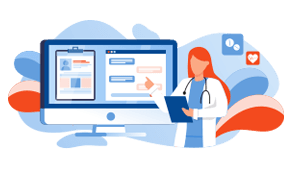 HIS (Health Information Systems)
Next-gen HIS find their applications in tracking the activity of patients, level of care reporting, patients' statistical reports, clinical workflow dashboards, billing submissions, and tracking revenue. The other functions in hospitals, home healthcare centres are also performed by HIS. PMR does enable businesses to make the best of decisions regarding clinical care and hospital operations, so that they could do away with pressure of carefully prioritizing their resources.
Nutraceuticals
Nutraceuticals are turning out to be more prominent due to increase in consumers' awareness regarding lack of nutrition in everyday diet. The US and Europe are already the flag bearers on this count. The Asia-Pacific's emerging markets are picking up pace with the advent of preventive programs. Also, the belief on the part of consumers that nutraceuticals help in managing diabetes, weight, and cardiovascular ailments is driving the demand further. PMR brings a complete overview of efficacy and credibility of nutraceuticals to the businesses, so that they could have look forward before they take a nutraceutical leap.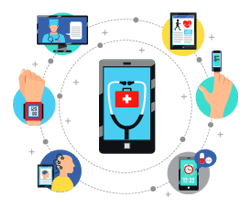 Novel Medical Devices
The latest scenario is such that technologies like robotics, VR (virtual reality), nanotechnology, and 3D printing are having an expedited impact on the way illnesses and diseases are treated and diagnosed. Moreover, minimally invasive surgical procedures have resulted in fewer scars, lesser pain, and shorter hospital stays. PMR thus helps businesses in having a real-time picture of the future prospects of novel medical devices and also the drivers to it.