Automotive Market Reports
Automotive Market Reports
Businesses today are looking to leverage a whale of opportunities

Boat Steering Wheels Market - Global Assessment 2021 - 2031, Industry Analysis and Opportunity

Automotive Ignition Parts Market - Global Assessment 2021 - 2031, Industry Analysis and Opportunity

Automotive Grommet Market - Global Industry Analysis 2016 - 2020 and Opportunity Assessment 2021 - 2031

Vacuum Truck Market - Global Industry Analysis 2016 - 2020 and Opportunity Assessment 2021 - 2031

Hydrobikes Market - Global Industry Analysis 2016 - 2020 and Opportunity Assessment 2021 - 2031

Low Speed Vehicles Market - Global Industry Analysis 2016 - 2020 and Opportunity Assessment 2021 - 2031

Forklift Attachments Market - Global Industry Analysis 2016 - 2020 and Opportunity Assessment 2021 - 2031

Electronic Ignition Module Market - Global Industry Analysis 2016 - 2020 and Opportunity Assessment 2021 - 2031

Electric Powertrain Market - Global Industry Analysis 2016 - 2020 and Opportunity Assessment 2021 - 2031

Automotive Door Lock Detection Sensor Market - Global Industry Analysis 2016 - 2020 and Opportunity Assessment 2021 - 2031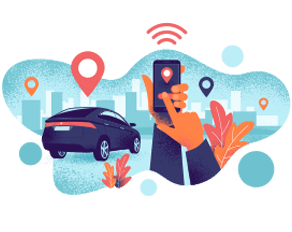 Connected Vehicles
Connected vehicles, apart from affirming enhanced vehicle safety, do provide shorter commute times as well. As such, reduction in dependability on travel time along with improvised productivity, enhanced energy efficiency are assured of with technologies enabling V2X (vehicle-to-device systems), V2V (vehicle-to-vehicle), and V2I (vehicle-to-infrastructure). At the same time, connected cars are bugged with issues related to security, privacy, data analytics, and data inundation. The other obstacle is dearth of connected cars for testing, though players are looking to mitigate the limitations.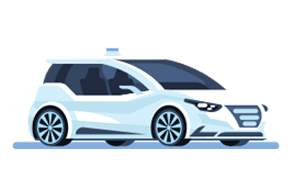 Automated Vehicles
Tesla Motors' autopilot system is on the verge of changing the outlook of the auto industry. This technology by Tesla has already raised eyeballs of bigwigs like BMW, Mercedes-Benz, and Audi. The researchers and innovators across the globe are putting their best foot forward regarding making the self-driving vehicles the "norm" in place of an exception. Moreover, Uber is showing interest in buying autonomous and automated cars, which is expected to push the concept of "driverless taxis" further.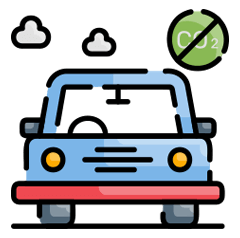 Automotive Emission Control
Automotive emission control has always had its significance, much before Volkswagen scandal disrupted the automotive sector. Air pollution has literally changed the definition of "clean air". Countries across the globe are trying out various ways and means for tackling the issue. The personal automobile has been reported to be the single-largest polluter in the US. The emphasis is to ensure that personal vehicles are endowed with automotive emission control systems. In countries like India, every type of vehicle contributes to air pollution.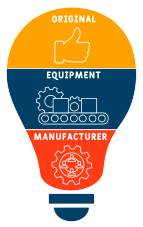 Original Equipment Manufacturers
The OEMs (Original Equipment Manufacturers) have been compelled to differentiate themselves based on economies of cost of production, quality, scale, and technology. The OEMs could grab a larger share in industry by resorting to technology that not only enhances labor productivity and use of capital but also lessens production cost. Appropriate on-demand automotive parts are being made by making use of 3D printing. This helps in rendering flexibility to the supply chains.