Consumer Goods Market Reports
Consumer Goods Market Reports
Persistence Market Research's Panache is Empowering the Businesses into Consumer Goods

Market Study on Dishwashing Liquids: Asia Pacific to Be Fastest-growing Regional Market

Market Study on Dishwashing Additives: Sales through Online Channels to Rise Substantially Over Coming Years

Market Study on Bulletproof Jackets Market: Heightened sales of bulletproof jacket for civilians and Internal Security Purpose is driving the Market

Market Study on Safety Gloves: Sales of Durable Gloves to Be Higher Than Disposable Variants

Market Study on Bio Furnishing: Online Retailing to Gain Traction Over Coming Years

U.S. & Canada Market Study on Residential Lighting Fixtures: Interest in Designer Home Lighting Systems Gaining Traction

U.S. & Canada Market Study on Residential Ceiling Fans: Demand for Ceiling-mounted Fans Continues to Remain Highest

Market Study on Cigars and Cigarillos: Europe & North America to Remain Largest Regional Markets

Market Study on Seamless Masks: Sales of Cotton Masks to Remain Highest Over Decade

Market Study on Duvets: Online Retailing to Pick Pace and Complement Market Expansion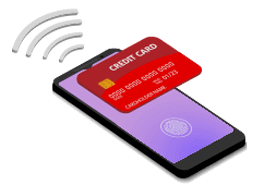 Connected Consumer
The basic difference between consumer of today and that of yesteryears is that the former one knows what he/she is up to. He/she could, in fact, easily catch the discreteness between brick and mortar stores and digital retail. "Personalized touch" is the essence of brick and mortar stores, whereas wide selection, consumer reviews, tips comes across as the USP of digital retail. Plus, social media does play its part herein. Consumers could reach out to their favourite brands within no time. PMR throws light on the ways of capitalizing on all the above-mentioned trends.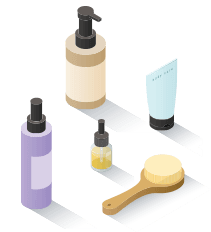 Personal Grooming
The personal grooming market is impacted by the increasing demand for customization and convenience. The market scope is further redefined by men's grooming techniques. As such, there is a string of haircare and skincare products available. Though adoption of these products is not uniform all across, the likelihood of social media influence, especially in the developing economies, can't be ruled out. PMR is on the continuous lookout regarding capturing the factors turning out to be the "face" of beauty industry. An in-depth analysis is given from global, regional, country, and manufacturers' perspective.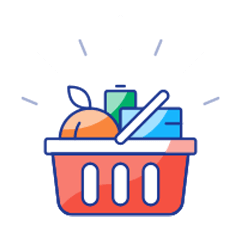 Sustainable Products
Sustainability is the factor expected to keep the momentum of consumer goods' market going. It's imperative for retailers to market their "fairtrade" and "ethically sourced" products through sustainable practices to make a mark for themselves with respect to the latest trends (here – going green). Plus, sustainability initiatives backed by customers and the resultant supply chain need to be tracked. PMR steps in herein, in the form of an ideal partner for ensuring the capitalization of this noteworthy trend.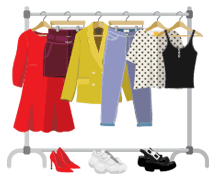 Apparel and Footwear
The apparel and footwear market has remained unfazed by the economic turmoils. This market is being driven by bumper sales happening through physical as well as online channels. Therein, the top three revenue generators are menswear, comfort dressing, and sportswear. The prevailing trail as of now is that of "smartwear". E-textiles and smart fabrics are doing the rounds, thanks to growing focus on health and fitness. PMR's highly-experienced researchers do provide an untiring insight related to the latest trends and developments in global as well as local markets.