Services
Persistence Market Research's services are for businesses, by point of view of businesses, and of businesses' interests !
Better Customer Experience
Today's world is driven by digitally driven social media. The perceptions of customers regarding a product/service could be voiced on the clear basis through social media as message boards, emails, user recommendations, and online surveys and research. They do ask for more effective, cheaper, and quicker services that calls for being more prudent and proactive on the part of companies. These soft skills would certainly help them go a long way in gaining the customers' trust – irrespective of it being prospective ones or new-fangled ones.
The mindshare of benevolent customer of today could be grabbed through real-time monitoring followed by predictive analytics. Mapping the journey of customer and providing personalized services with regards to the same are imperative in today's world. The companies incorporating this change are bound to be formidable in the years to come.
Persistence Market Research is here to provide companies a one-stop solution with regards to bettering customer experience. It does engage in gathering appropriate feedback after getting through personalized customer interactions for adding value to customers' experience by acting as the "missing" link between "customer relationships" and "business outcomes'. The best possible returns are assured therein.
Scaling Operations
Having business operations scaled is the most ideal way of preventing, managing, and even addressing the pain points related to rapid growth. Dynamic expansion is facilitated without any major capital expenses. Majority of businesses do need to check with the current trends and their ongoing performance. This assessment of performance implies checking if the company's operations and product offerings are in sync with market opportunities. Capitalizing on these opportunities could be done later.
Scaling the business operations could be inclusive of:
Getting supplier contracts reviewed
Having customer-based communications streamlined
Macromanaging the staff
Redefining/refurbishing the product and devise a strategy accordingly
Having the business model examined
Re-investing in the business on an aggressive note
Persistence Market Research, with a mound of expertise in ground-level operations, customizes the company's assets and does strengthen the competencies at the operational level.
The entire team of experts at Persistence Market Research makes an "information armoury" available to the clients/companies with the concepts as well as advanced tools for setting up operations best-suited as per their business strategies and also renders a helping hand in gaining competitive edge over their counterparts.
Market Revenue Growth
"Growth" could be a way of life even at the time of economic downturn. Maintenance of a company's financial health is the factor that decides if the firm will be losing out on market share during the crisis or will convert the same crisis into opportunity. Every company, irrespective of its size, has a right to try out every means for achieving their growth targets with regards to revenue and profitability.
A discipline needs to be followed for optimizing returns and revenue. The principles related to revenue performance management need to be adhered to. The business that are on a rapid expansion spree could find it simpler to plan the best course of action by identifying the drivers, challenges, and opportunities therein.
Persistence Market Research does identify the practical strategies, so as to help the companies/clients plan, help, and manage revenue growth. It brings the companies'/clients' current and historic trends on the same page and devises ways of identifying non-recurring and recurring revenue streams and working towards building a steadfast income stream.
Enhanced Operational Efficiencies
Starting on a good note is simple, but sustaining the same goodness is a horrendous task. This applies to enhancing the ability of the companies/clients to innovate, grow vertically, reducing overheads, and last but not the least – be in the good books of customers. At the same time, retention of existing customers coupled with addition of new customer's needs to be on the anvil. The operational efficiency, in a nutshell, could be increased by amalgamating pleasant and not-so-pleasant experiences in line with simplification and standardization.
Making a note of organizational strengths and opting for some work culture changes would certainly be challenging for majority of companies/clients. In this scenario, the companies/clients need to have proper data in hand so that measuring and monitoring the changes could be done smoothly.
Persistence Market Research is an answer to all the above-mentioned executables. It helps the companies/clients in having process simulation and optimization tools in place so that business outcomes could be forecast (keeping operational changes in mind) and the most effective alternative could be taken in to improvise on companies/clients' productivity. It could be inferred that Persistence Market Research helps in elimination of errors, tightening of processes, and minimizing out-of-the-pocket spending keeping the customers' interest at the top.
Driving Profit
Management of performance and financials in one go is vital for every company/client to figure in the list of "profitable" ones. Where competition is fierce, businesses can't help but plan and cross atleast the "satisfactory" mark in terms of profitability. Herein, once the businesses catch hold of the factors that are certain to drive profitability, managers could devise strategy revolving around them.
The profit drivers practised by the business analysts since time immemorial include:
Raising sales volume
Reducing unit costs
Minimizing overheads per unit of sale
Increasing sales price
An interesting thing to note is that the drivers mentioned above also turn out to be the issues that do impact the company's monetary performance on direct basis.
Persistence Market Research, along with providing proper insights on the 4 ways mentioned above, do help in devising customized strategies. Therefore, it won't be incorrect to state that Persistence market Research would provide 4 customized ways to have companies/clients continue not move away from the curve of "winning streak".
Solutions By Clients
Explore Persistence Market Research's constellation of solutions' expertise for clientele!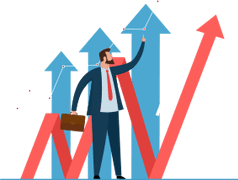 Persistence Market Research For Business Development
Business development implies going a long way with regards to internal and external relationships, so much so that not just vertical, but horizontal growth (sustenance) is fostered. Everything – tabling products & services and floating them through effective marketing strategies enabling leads – falls under the gambit of "business development".
Persistence Market Research comes across as an implicit asset regarding LBW (L-Long, B-Business-specific, W-Wealth Generation). Clients bank on us for combining these forces in the best possible way.
Persistence Market Research for Business Leaders
Persistence Market Research is there to strike the perfect balance between intuitions and Insights. Intuitive data does boost investors with regards to taking calculative risks, thereby giving them a competitive edge over the others. As such, a particular industry's 360-degree outlook gets presented through intuitive and evidenced data.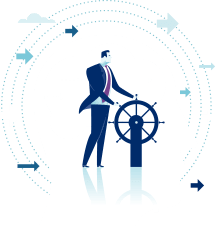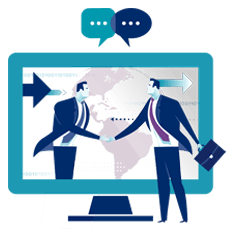 Persistence Market Research for Channels
Persistent Market Research has its analytical offerings coupled with astute business insights to catalyze the clients' decisions. It's a known fact that business landscape has come of the age. It's much beyond marketing, selling, distributing services, products, and brands. Optimal channels are identified and prioritized for the companies by Persistence Market Research.
Persistence Market Research also helps in maintaining the consistency in branding of the companies it's committed to. This ascertains protection of investments, management of perceptions, and elimination of confusion regarding branding. Building upon past successes is also assured of.
Impartial Interpretations through Unparalleled Research
Persistence Market Research makes way for proper market intelligence by putting forth forecast and historical data inclusive of leading players and geographies with quantitative and qualitative information to juggle with. The four-fold factors – geopolitical, socio-economic, macroeconomic, and microeconomic shape up the interpretations offered by Persistence Market Research. We thus help the investors by putting them in our shoes, so that we come up with solutions by grabbing their mindshare.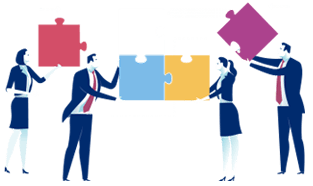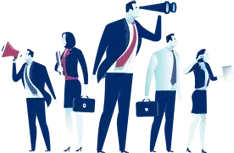 Persistence Market Research for Marketers
Marketing could be categorized as multichannel or digital coupled with improved customer interaction. Moving with the reality that customers are more empowered than the marketers these days, the marketers need to play on the pulse of customers – be it the digital way (by digital commerce and social analytics) or through sales through brick and mortar stores. Customer interactions are not confined to merely having the customers' feedback but also having their needs registered. Persistence Market Research plays the devil's advocate herein, so that both – the customers and companies end up being on the same page.
Persistence Market Research for Product Innovators and Developers
Product development backed by innovation needs scientific analysis, creativity, inspiration, proper execution – all in conjunction. Persistence Market Research helps the companies in nurturing customized creativity, so as to help the companies increase profitability and turnover. The second functionality implies looking through the companies to help them balance appropriate, actionable, and tangible strategies with intersection of feasibility, viability, and desirability. The third functionality throws light on safeguarding the interests of innovators through providing them guidance with respect to protection of copyrights, trademarks, patents, and taking actions if violations happen.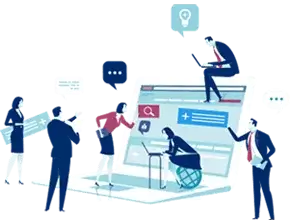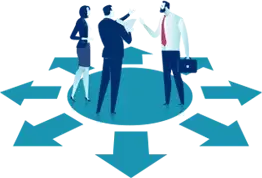 Persistence Market Research for Supply Chain Leaders and Sourcing Professionals
Persistence Market Research guides the supply chain leaders and sourcing professionals regarding processes, strategies, technologies, and structures needed for boosting maturity and performance in major supply chain functions. It encloses sourcing plan, focus on profitability, taking care of customers' variations with ingenious and resilient strategies. Consumer behaviour on the count of social media and e-Commerce culture is tapped by Persistence Market Research on the behalf on the companies and a holistic business approach is given.
Persistence Market Research for Technical Professionals
Persistence makes application of advanced business technologies feasible to the clients (companies/distributors/channel marketers). As sound IT strategies do help in the optimization of resources, capitalization on emerging trends, and building of strong business. Consultants @Persistence market Research do lend an extending support to clients by devising updated business technology strategies to drive revenue and improvise on customers' experience. The other package of offering from Persistence Market Research constitutes geomarketing, optimization, application, and impact of social media (apart from digital marketing by default).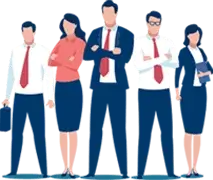 Client Endorsements & Engagement
Get walked through Persistence Market Research's way of being servile through endorsements by clients and the engagement models.
Client Endorsements
"Persistence Market Research has helped us immensely in compiling a sound database. Our expectations were exceeded by Persistence Market Research."

– Fortune 500 Telecom Company

"The market numbers supplied by Persistence Market Research helped us successfully conclude our ongoing project and we are pleased with this purchase."

– U.S.-based Chemical Company

"The customer service provided by Persistence Market Research was great. We got our report well in time and customized to our requirements."

– Head of Business Development, Leading Electronics Company

"Thank you for supplying the report in time for our project to go through. Commendable customer service."

– Fortune 500 Company

"The precise information given in Persistence Market Research's reports has been priceless to us. We are very happy with this purchase, since the analysis in the report has been important in formulating our strategies."

– Consultant

"The way Persistence Market Research handled the entire transaction, right from customization to after-sales queries, has been very impressive."

– Leading Semiconductors Company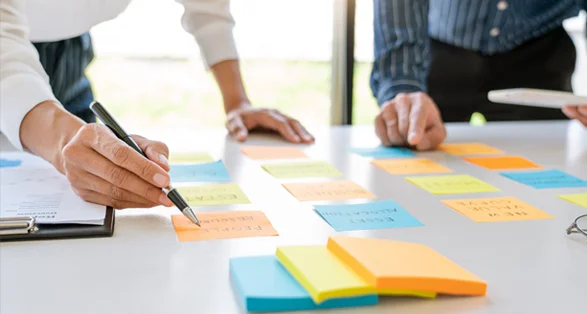 Engagement Model
The engagement model of Persistence Market Research follows the "client-first" approach, irrespective of it being on ongoing service engagement or an ad-hoc project. The aligning with your company's structure on the part of Persistence Market Research is such that dynamism, flexibility, and customization – all are found under one roof, and that is – "The Think Tank of Persistence Market Research".
- The Engagement Models put forth by Persistence Market Research are -
Virtually Simulated Team-based Engagement
Persistence Market Research has transcended the barriers of geography by bringing to you its virtually-simulated team-based engagement model, wherein you could keep a tab on the latest market findings pertaining to your business in an all-pervading, comprehensive, flexible, and innovative manner by laying your hands on the 24/7 support provided by its analysts.
Engagement based on Query Pointers
Persistence Market Research works on the dictum "Nothing Venture, Nothing Have". In other words, if there are no queries, there is no way to progress.
Inroads to the other perspectives towards business could be explored only after queries are raised in that regard and some insights are offered, so as to build a framework as the best foot forward.
Solution-based Engagement with Long-term Warranty
Longevity is the key to sustenance. As such, Persistence Market Research provides solution-based engagement model with a bigger vision that could help in sailing through good times as well the not-so-good times!
Combination of two 180-degree approaches is meant to take your businesses at the highest pinnacle of glory with our retention-based valuation.
Latest Insights
Market Study on Electronic Chemicals: With Rising Emphasis on Green and Sustainable Solutions, PMR Foresees Various Opportunities for Electronic Chemicals Manufacturers Arising on the Horizon
Market Study on Earphone: Given the Growing Consumer Focus on Portable and Immersive Audio Experiences, PMR Indicates a Promising Landscape Firming up for Earphone Industry in the Coming Years
Market Study on Chemical Protective Clothing: PMR Projects a Wealth of Revenue Generation Opportunities Given the Rising Technological Integration and Smart Fabrics, in the Years to Come