Food and Beverages Market Reports
Food and Beverages Market Reports
Persistence Market Research takes you to the "research" feeds

Market Study on Horticultural Ingredients: Turmeric Currently Accounts for More Than Half Market Share

Market Study on Smart Animal Trap: Surging Cases pertaining to Zoonotic Disease Expected to Drive the Demand

Market Study on Lemon Bioflavonoids: Europe and East Asia to Remain Key Regional Markets

Market Study on Pancreatin: Porcine-sourced Pancreatin Accounts for Major Market Share

Europe Market Study on Calf Milk Replacers: Powdered Form to Account for Bulk of Consumption

Market Study on Mussels: Consumption of Whole/Intact Form of Mussel to Remain High

Market Study on Candied & Semi-candied Fruits: Demand for Whole/Intact Candies to Remain High Going Forward

India Market Study on Castor Oil & Derivatives: Industrial Oil Accounts for Close to Three-fourths Market Share

Market Study on Copaiba Essential Oil: Sales Through Online Retail Predicted to Increase Fastest

Market Study on Fruit Preparations: Utilization of Fruit Powder to Remain Prominent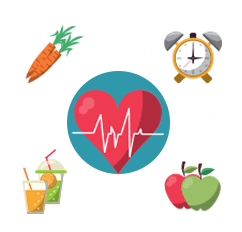 Health and Wellness
Engaging consumers based just on taste is history now. The consumer of today is more concerned regarding nutrition. He/she is also well-aware of the side-effects of additives. As such, manufacturers are emphasizing on having nutritional ingredients in food and beverages. PMR provides its sharp insights regarding the restructuring of food and beverage industry, so as to give the manufacturers a fair idea about what the future has to behold.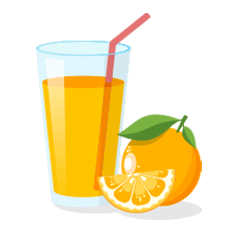 Juices/Health Drinks
Sugary sodas have always been detrimental to human health, especially the bones. Also, unhealthy drinks like unsweetened fruit juices aren't 100% sugar-free. These adverse effects have resulted in dismal sales of such canned beverages, which has compelled the manufacturers to rethink on the alternative of health drinks. Bellwethers like Pepsi and Coca-Cola have also noted this and are looking out for marketing schemes related to non-carbonated drinks like probiotic drinks, fruit juices, sports drinks, and energy drinks. PMR comes forward with comprehensive understanding for businesses along with obstacles that could be transformed into opportunities.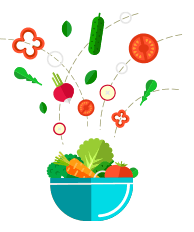 Food Ingredients
It has been reported that the additives used in fertilizers, fire retardants, rocket fuel, yoga mats, and rust dissolvers find their presence in the bags of chips as and sandwiches. This has forced consumers to track the ingredients making up for their foodstuff. Manufacturers are, in turn, compelled to present list of ingredients on food packaging. PMR has its line of expertise in providing the needed insights to clients herein.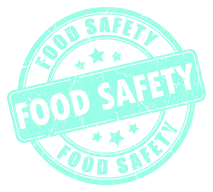 Food Safety and Testing
The health risks posed by environmental, chemical, and microbial contaminants in the food products call for food safety by regulatory agencies, industry stakeholders, and consumers alike. As such, the food contaminants difficult to detect are being checked with the help of highly sensitive methods. This has reduced the frequency of product recalls. There are smartphone apps launched for assisting in testing the food for allergens at home and in restaurants. PMR does recognize efforts taken by the research laboratories and diagnostic testing companies for addressing hoards of issues bugging the food and beverages sector.