Global Roller Screw Market: Application in Electric Aircraft Manufacturing Fuelling Demand
---
Date : Mar 07, 2018 Author : PMR Editorial Staff Category : Automation
Asia Pacific to be the Fastest Growing Regional Market for Roller Screws in the Near Future
A roller screw is a low-friction accuracy screw-type mechanism that is a mechanical tool for changing over linear motion to rotational motion, otherwise vice versa. A roller screw is utilized as the activating mechanism in a lot of electro-mechanical linear mechanisms.
A roller screw is not only compact although is more capable of containing larger loads corresponding to its magnitude, whilst achieving significantly improved positional accuracy in comparison to traditionally utilized ball screw.
On account of its complication the roller screw is a comparatively costly mechanism (to the extent that a charge of level additionally costly than ball screws), although may possibly be suited for high accelerations and speeds, longer service life, heavy-load, better reliability, bring greater power density as well as heavy-use applications.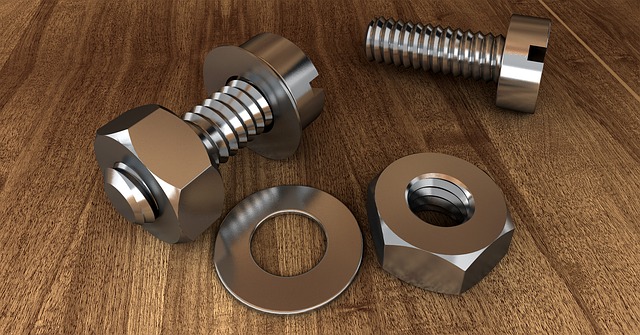 Persistence Market Research's recent report suggests that the worldwide market for roller screw will expand at a healthy rate all through the calculated period to account for a market valuation of around US$ 340 Million through the end of the predicted year 2025 up from a valuation of over US$ 200 Million during 2017. The worldwide market for roller screws is moreover projected to increase at a 6.4% CAGR in valuation terms all through the predicted period.
There are various types of roller screws accessible in the market include bearing ring, inverted, recirculating and standard. Roller screw mechanisms are generally integrated into positioning/ motion systems in some industries for instance aerospace and manufacturing.
Owing to these, it is applicable in various industries like steel manufacturing, automotive, aerospace, oil & gas and others.
Roller screws are moreover utilized in various small machine presses in addition to injection moulding machines. The only drawback of this technology is its short availability for the reason that the technology is somewhat recent, as a result prices and lead-time are in general considerably higher than ball screws.
A latest instance consists of a food OEM that switched to SKF Type SRC roller screws from SKF SX ball screws for a variety of supercharged wedging manifolds. It is anticipating to witness a quadruple gain in its fundamental dynamic load bearing capability plus a computed service life expansion from merely above a month to three years by means of the substitution roller screws.
Increase in making of electric aircrafts, manufacturers growing concentration on automobiles to manufacture ec0-friendly electric vehicles, rising inclination of OEMs for roller screws, rising requirement for robots in the automotive segment, escalated utilization of roller screws like electromechanical actuators in a variety of industries and augmented implementation of roller screws in the expansion of the worldwide market for roller screws in the approaching years.
---