Indian Electric Vehicles Market to Witness Difficulty Due to Lack of Charging Stations as well as Power Distribution
---
Date : Jan 17, 2018 Author : PMR Editorial Staff Category : Automotive and Transportation
Passenger Cars to Exhibit an Exponential Growth Rate of 90.7% and Lead the India Electric Vehicles Market During 2017 - 2025.
Electric Vehicles in India are soon to become conventional and the awareness among consumers are building through auto expos and other sources by a number of car vehicles, who are all set to offer interesting options in EV's.
However, India's aspirations to make sure that the electric vehicles will largely be on the roads through 2030, might be troubled by deficient charging stations as well as probably customers will first experience EV's from corporate fleets and public transport systems.
While there are a number of technologies on hand in traditional vehicles, electric vehicles also called plug-in electric vehicles or EVs or electric cars have dissimilar potentials which may possibly adapt diverse drivers' requirements. A most important aspect of electric vehicles is that drivers could plug them in to charge as of an off-board electrical power supply.
All electric vehicles function simply on electricity. Nearly all have an electric scope of 80 to 100 miles, although a number of luxury models have scope equal to 250 miles. Once the battery is consumed or exhausted, it may possibly necessitate from 30 minutes with the fast charging option equal to just about a full day with simply Level 1 charging to recharge it, relying on the kind of battery and charger.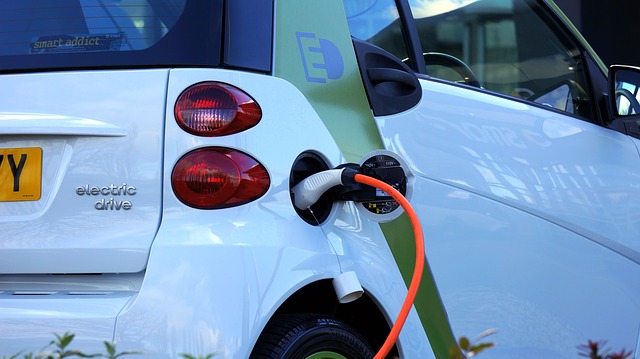 Benefits offered by electric vehicles such as noteworthy incentives for EV's in NEMMP 2020 and FAME India, operations costs and low maintenance of electric vehicles, rising crude oil prices likely to boost the acceptance of electric vehicles and plunge in battery price might direct towards E-Vehicle adoption has directed developing country like India in adoption of electric vehicles that are also fuelling the growth of EV's in the Indian market.
Niti Aayog of India, the policy think-tank has advocated providing fiscal incentives to electric vehicles makers as well as discouraging in private possessed diesel and petrol-fuelled vehicles. These are probably far-reaching movements for India's environment, energy and mobility needs and might bring an end to the internal combustion engine.
The constraint on the transaction of power is a huge challenge since the charging stations could not be at present reinforced in gas stations or parking lots. India's power ministry is in the view of terminating the lock on electricity transactions by distributors like one mode to accelerate expansion in the vehicle charging stations. The advancement will necessitate modifying the country's Electricity Act that only permits distributors to transact power, as well as for electric-vehicle charging stations. Other alternatives consist of the companies, recognized as discoms, transacting electricity straight to charging-station operators otherwise making their personal charging-station dealerships.
In a recent report released by Persistence Market Research on the India market for electric vehicles is likely to grow at a CAGR of 77% in terms of value all through the speculated period of 2017-2025.
---