Play PC Games on Your Mobile with Dual Booting Android Smartphones
---
Date : Aug 04, 2017 Author : Rahul Singh Category : Technology
High CAGR and absolute dollar opportunity make the smartphone segment the 'Holy Grail' of the global mobile and handheld gaming market
If history is any indication, consumers typically shy away from dual function devices. The once high-flying Nokia had attempted to capture the mobile handheld gaming market with the Nokia N-Gage that combined a handheld gaming device with a mobile phone. Needless to say, it failed spectacularly. Some aspect of the blame could be laid on Nokia for the unconventional design of the handset or maybe mobile phones weren't able to handle demanding games at that time. It could even be that Nokia was trying to push a product into the mobile handheld gaming market before the audience was ready for it. The present day could not be more different as smartphones are now easily capable of handling even the most demanding, high-resolution graphics that would have been unthinkable some years ago.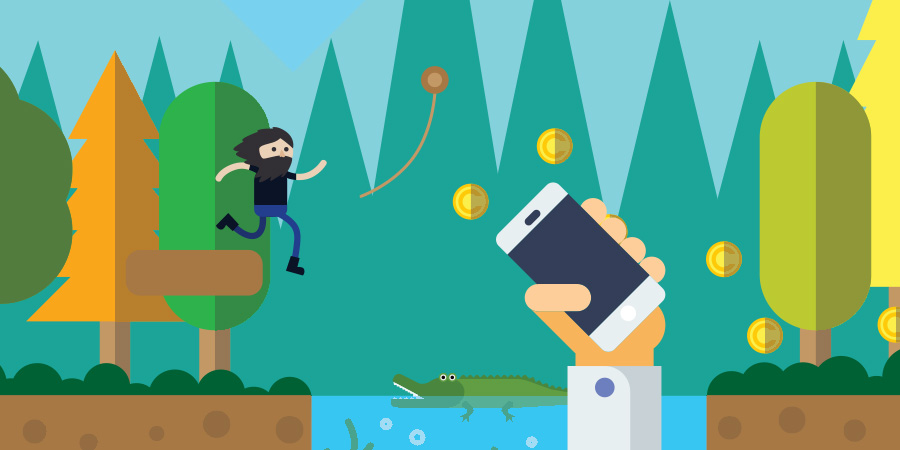 Smartphones have so thoroughly embraced their modern role of portable gaming devices that the need for a dedicated mobile handheld gaming device has become restricted to a niche. Smartphones have similarly decimated the market for pocket digital cameras. What if a current Android smartphone was taken, crammed with the latest high-end specifications and installed with the Windows 10 software capable of running PC games? Would that be enough to turn back the clock a decade and reintroduce the phone/mobile console successfully? The team at PGS Lab certainly seem to think so!
PGS is an acronym for Portable Gaming System and it sounds extremely enticing. The first 'smartphone/mini-PC/portable game console' may promise a lot, but whether it can actually live up to all its claims is an entirely different question. The PGS did appear via a Kickstarter campaign some time ago but the campaign was mysteriously cancelled even though it had exceeded its funding goal.
The company itself has noted sub-par frame rates for a few titles mentioned on its website, let alone the lofty assurances that the PGS can play the 'most performance demanding PC games'. Even if the PGS is able to handle a few PC games, it is highly unlikely to provide the best possible experience. Modern high-end smartphones are able to handle intensive games at approximately 30 fps. There is even a problem of potential heat dissipation in a device not much bigger than an ordinary smartphone.
Smartphone sales have dramatically slowed down in developed countries and even portable game system sales have noticeably dropped. Devices that tried to bridge the gap between mobile and handheld gaming systems have floundered till date. Could PGS build the necessary hardware, maintain OEM supply chain relationships and offer the best specs at a competitive price? It seems challenging because the company has never built any gaming hardware before and is climbing a proverbial mountain in order to succeed.
The audience for this kind of device is quite a niche and extensive marketing would be required to generate awareness. On the bright side, the company seems to have sealed a deal to procure its handheld hybrid device and should begin shipping review units by Q2 2017. Naysayers of the mobile/handheld gaming device hybrid just might be proven wrong after all!
---