Tactile Medical Unveils First Pneumatic Compression Device To Treat Head And Neck Lymphedema At Home In U.S.
---
Date : Oct 31, 2017 Author : PMR Editorial Staff Category : Healthcare
Nearly 75% of patients with head and neck cancer suffer from lymphedema
Tactile Systems Technology, a leader in the pneumatic compression therapy market specializing in at-home therapy devices that treat chronic venous insufficiency and lymphedema, recently announced the availability of its Flexitouch system throughout the United States. The Flexitouch system is designed to treat head and neck lymphedema – a common consequence of head and neck cancer or its related treatments – making it the only pneumatic compression therapy device currently approved for this medical condition.After receiving the U.S. FDA clearance in September 2016, Tactile Medical Technology concluded a limited release on approx. 80 patients with head and neck lymphedema in the pneumatic compression therapy market. Almost 90% of these patients reported a reduction in their head and neck swelling after being treated at home for just half-an-hour with the Flexitouch system and a similar percentage had improved motion range, ability to swallow, and less discomfort.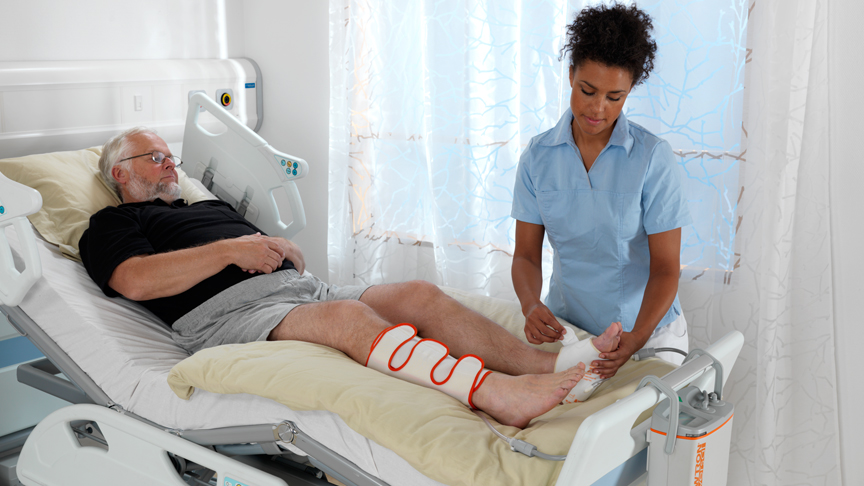 Gerald R. Mattys, Tactile Medical CEO, stated that the company was extremely satisfied with the results achieved with their Flexitouch system, particularly in reducing lymphedema swelling and improving quality of life in head and neck lymphedema patients. The Flexitouch system has assisted thousands of patients tackle lymphedema symptoms in the extremities and achieve better health. This marks the first time that Tactile Medical is able to extend Flexitouch's benefits to every body part. The management has been pleased to hear that patients felt a substantial difference after only a single treatment with their Flexitouch system. Mattys concluded by saying that Tactile Medical can now market the Flexitouch system to patients afflicted with head and neck lymphedema and allow them to manage their situation from the comfort of their own homes.
Lymphedema is a chronic disease where excess fluids accumulate in body parts, typically occurring when lymphatic vessels are either damaged or do not work efficiently. This disease affects more than five million in the U.S. alone and more than 75% of patients with head and neck cancer experience lymphedema symptoms. While lymphedema is a progressive, chronic, and incurable condition, it can be properly managed to alleviate symptoms and minimize the probability of skin infection and damage, thereby reducing healthcare burdens. Additional information of the Flexitouch system can be found on the official website of Tactile Medical.
Tactile Medical Facts
Tactile Medical is a pioneer in the pneumatic compression therapy market with a leadership position in at-home therapy devices that treat chronic venous insufficiency and lymphedema. The company's unique blend of critically proven, advanced pneumatic compression devices are coupled with their care services and backed up by a nationwide network of reimbursement experts, clinical staff, patient advocates, and product trainers and specialists. This winning combination ensures that tens of thousands of patients receive at-home therapy critical in managing their chronic medical conditions. Tactical Medical is proud of the fact that their technology plays a key role in reducing healthcare costs, improving quality of life, and increasing clinical efficiency for patients suffering from chronic conditions.
---