Industrial Refrigeration Equipment Market to Account for a Valuation of US$ 36,900 Million During 2017-2026
---
Date : Feb 26, 2018 Author : PMR Editorial Staff Category : Automation
The worldwide market for industrial refrigeration equipment is driven by a developing figure of relevance in the chemical industry, pharmaceuticals and food and beverages industry.
Industrial refrigeration equipment is used in different end-use enterprises, for example, chemical processing along with cold storage purposes, food and beverages processing, anywhere temperature check of the supplies is mandatory. These kinds of products summon maximum demand in beverage production, food processing, HVAC applications and process cooling.
The overall market is likewise being affected vigorously because of the recognition of instinctive refrigerants, a quickly extending treated food industry and actions towards achieving energy competence in cutting edge nations. Another vital factor fuelling the expansion of this market is the tremendous requirement for a variety of food and beverage items. Within the pharmaceutical business, R&D activities relating to the making of new medications calls for the storing samplings of these equipments.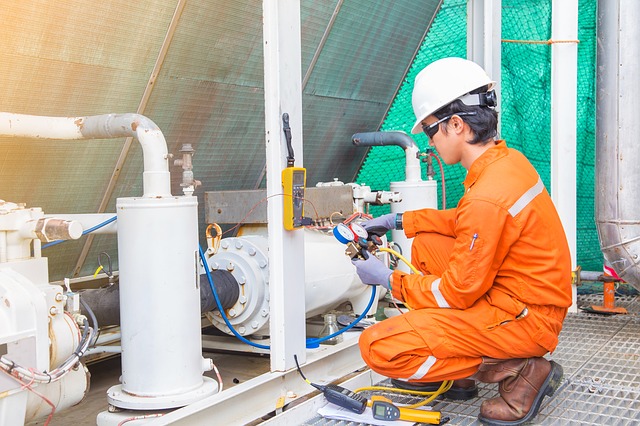 The worldwide market for industrial refrigeration equipment is poised to account for a value of about US$ 36,900 Million by the end of the year 2026, up from a value of about US$ 22,650 Million by 2017 end plus in the process reflecting a 5.6% CAGR throughout the assessment time frame of 2017-2026.
These types of equipment utilized include controls, evaporators, condenser and compressor. Most of the industrial refrigeration is utilized in both the making of pharmaceuticals, energy, chemicals, petrochemicals and logistics as well as the processing along with storage of food and beverages. Several other industrial functioning's employs refrigeration, for example, the making of semiconductors and plastic products. Industrial refrigeration equipment is moreover utilized in several other applications, for example, indoor skiing facilities, ice rinks and large cold stores.
Industrial refrigeration equipment is witnessing an increasing utilization in various end-user industries, for example, processing of chemicals, processing of food and beverage as well as applications associated with cold storage. Owing to the increasing utilization of industrial refrigeration equipment in these end-user industries, this overall market is developing at an industrious pace.
The worldwide market is in addition positively impacted by the developing utilization of natural refrigerants, an increasing food processing industry plus attempts tuned towards achieving energy proficiency, for the most part in developed nations. Another essential utilization of these types of equipment is within the pharmaceutical industry, where these types of equipment are utilized for the warehousing of different samples which are used in the R&D procedure for the advancement of new drugs.
Nonetheless, the rising expense of fuel is a crucial aspect that is limiting the development of this market. The makers of these types of equipment are concentrating their efforts on making eco-friendly products which will have a more noteworthy effectiveness of chilling.
---