Sports Supplement Market: Manufacturers Focusing on Introducing Specialty Products to Expand their Audience
---
Date : Mar 13, 2018 Author : PMR Editorial Staff Category : Food and Beverage
Global Sports Supplements Market Expected to Reach an Estimate of More Than US$ 17 Bn by 2025 Growing at a Stunning Pace During the Forecast Period
Once solely consumed by professional athletes and bodybuilders, sports supplements are now purchased by consumers that are health and fitness conscious. With the increased consumer base, sports supplement manufacturers have started launching consumer specific products. Growing emphasis on health and fitness has augured well for the prospects of fitness club and sports supplement manufacturers. Also, sport has become a common activity of work-out among younger generation. Myriad of sports supplements available in the market are massively consumed and according to healthcare professionals, the consumption has become uncontrolled. Aggressive media advertising which portrays benefits of such supplements have further broaden the consumer base, in particular consumption by young population.
Vitafood Europe 2018 to Introduce Sports Nutrition Domain
Vitafood Europe, a part of the Global Exhibitions Division of Informa PLC., is known for its annual comprehensive global exposure of neutraceutical market including ingredients, dietary supplements, and functional food and beverages. Vitafood Europe 2018 is scheduled in May 2018. Sports nutrition zone is one of the new additions of this year's event. Introduction of sports nutritional supplements in the international exhibition platform explains their increasing popularity.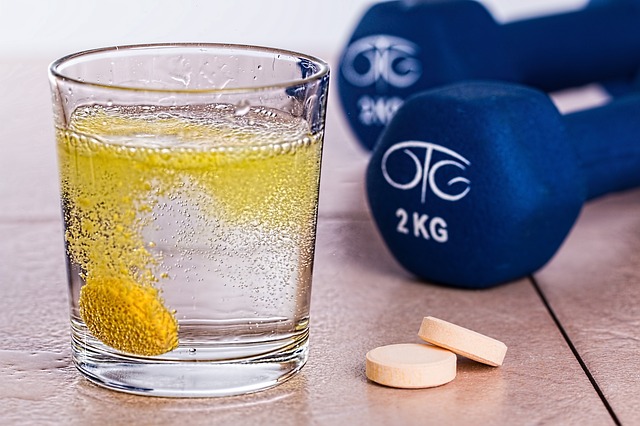 Revenue generated from sports supplements market is estimated to be valued at US$ 9,555.4 Mn by the end of 2017 and is expected to increase at a CAGR of 8.2% over the forecast period. Global Sports Supplements market is expected to be valued at US$ 17,963.7 Mn by the end of 2025.
Iovate Initiates Partnership with Thinfilm
Iovate, a leading sport nutrition supplement company in Canada, has presence in over 140 countries with its innovative sport nutrition products. The presence can be witnessed in supermarkets, specialty stores, and also through different e-commerce platform. Thinfilm is a global leader in mobile marketing solutions. Iovate has recently announced partnership with Thinfilm. By exploiting near field communication (NFC) technology of Thinfilm, Iovate will increase consumer exposure of its nationally recognized Six Star Pro Nutrition®, Hydroxycut(TM), MuscleTech®, and Purely Inspired® brands. Majority of the consumer base of Iovate is tech-savvy and smart phone user that excessively uses e-commerce platform. Thinfilm with its know-hows in mobile marketing can improve brand-to-consumer relationship through easy to deploy marketing application interface.
Introduction of Specialty Products Expanding Consumer Base
Owing to increasing consumer base, manufacturers of sports supplements are introducing new specialty products to win over market competition. For instance, brain health is one of the benefits manufacturers have introduced in sport supplement formulation. It is attracting casual as well as professional buyer with the aim to improve brain health and gain more concentration during sport activities. In addition, age and gender specific sports supplements have also become popular. In the era of personalization and customization, products that respect individuality of consumers are highly adopted. New protein and non-protein supplements designed for women are gaining traction of huge female consumer pool. Further, supplements specifically for senior consumers are also being adopted by fitness freak adult population. Rising global geriatric population, in particular age group of 55 years and above, can have huge impact of sports supplement consumption.
Driven by shifting preference for healthy food and rising demand for supplement-based diet are likely to influence consumption of sports supplements. Further, inappropriate and uncontrolled consumption of these supplements and their serious health impacts may hamper future adoption.
---