Growing Penetration of Industrial Automation to Boost Demand for Plasma Cutting Equipment
---
Date : Mar 28, 2018 Author : PMR Editorial Staff Category : Automation
Global Plasma Cutting Equipment Market to Exhibit Moderate Adoption; North America to Represent Key Region During 2017 - 2026
Metal cutting industry highly utilizes plasma cutting equipments. These equipments are equipped with CNC application which enables precise cutting measures in various industries including construction, automotive repair, fabrication processing, and salvage and scraping operations. Hand-held plasma cutters are famous in the medium and small scale manufacturing facilities.
Transformations in the construction and engineering sector, extensive growth of automotive sector, reformation activities in construction industry and development of efficient industrial tools are likely to boost the demand for plasma cutting equipment in the future.
Lincoln Electric Opens New Welding Technology and Training Center
Lincoln Electric Holdings, an American manufacturer of different welding products and plasma and oxyfuel cutting equipments, has recently opened a new welding technology and training center at Cleveland. With the establishment of this new training center, the company is portraying expansion of its educational offering. Further, it has celebrated the centennial anniversary of its welding school which is one of the longest-running welding school in the world.
This is a strategic investment of the company which will assist customers and educational partners to use and explore the leading welding and cutting solutions provided by the company. This new training center is equipped with the advanced infrastructural as well as educational facilities that will train the next generation of skilled welder, managers, and industry professionals.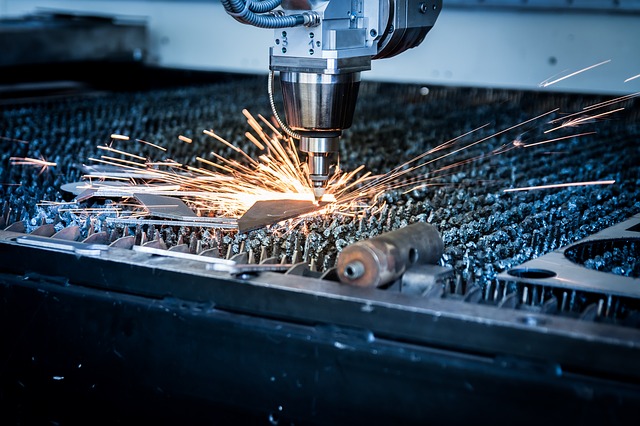 Persistence Market Research has published an exclusive study on the global market for plasma cutting equipment, which offers comprehensive forecast on how the adoption and manufacturing of these equipment will evolve in the years to come. According to the report, the global market for plasma cutting equipment is expected to expand at a moderate CAGR of 4% over the forecast period, 2017-2026. By the end of this period, it has been estimated that the global plasma cutting equipment market will touch a valuation of US$ 795 Mn.
A New Tooling Data System by Mastercam and Widia
Commonly used plasma cutting equipments are based on computer numerical control (CNC) to achieve precise measures in cutting. Industry tool manufacturers utilize CAM application for designing and manufacturing of different types of equipments including cutting and welding tools. Mastercam, a leading provider of CAM software, has collaborated with a German tooling company, Widia.
With this collaboration they have launched a new tooling data system that will enable users to install Widia Novo tool assemblies into Mastercam 2018. This, in turn, will assist in building an easier connection between cutting tool data and machining data. As modern CAM applications are equipped with toolpath algorithms, the application enables safe, efficient, and accurate machine movements during operations.
Industrial Automation to Boost Adoption
Industrial sectors are increasingly adopting automated solutions in their manufacturing plants. Automated technologies are gradually replacing traditional industrial approaches. Further, automation has assisted in pushing the boundaries of high-throughput production as well as quality consistency.
The cutting instruments play a crucial role in industrial sectors as cutting process requires precise and consistent measurements. CNC application-based automated plasma cutting provides accurate cutting solutions at lower costs. With the increasing penetration of industrial automation, demand for automated plasma cutting equipment is likely to grow in various industrial sector.
---