Growing Smart Farm Initiatives to Bolster Adoption of Smart Irrigation Controllers
---
Date : Apr 10, 2018 Author : PMR Editorial Staff Category : Technology
High Demand for Standalone Smart Irrigation Controllers to be Observed in the Next Eight Years
Steady penetration of 'Smart Tech' in farming practices have significantly revolutionized the agricultural productivity. Rising concerns of water scarcity and increased pressure of production capacities have led to adoption of modern agricultural practices that enables farmers to obtain higher productivity with optimum resource (water) utilization.
Smart irrigation controllers are one of the smart farming practice that detect weather conditions to determine irrigation and do not rely on traditional scheduled water supply. In addition, the information regarding crop type coupled with weather data makes the water management accurate. Manufacturers are engaged in collaborations to provide comprehensive solutions of electronics and IoT to improve irrigation practices.
Lindsay Launched FieldNET® Wireless Water Management System
Lindsay Corp. is a leading provider of irrigation and equipment infrastructure technology. It has recently launched FieldNET® app which is available on Apple App Store and Google Play. It is a new data connection and a wireless management tool that allows growers to monitor and decide irrigation requirements of their fields. The app enables growers to adopt precise and smart irrigation approaches for better productivity at remote and water scarce locations.
The app is available at 50 countries including North and South America, Asia Pacific, Africa, and Eastern and Western Europe. According to Lindsay, the app will include extra features such as variable irrigation rate (VIR) that will assist growers to improve remote irrigation management. In addition, apart from currently available crops, more crops will be added for the irrigation management.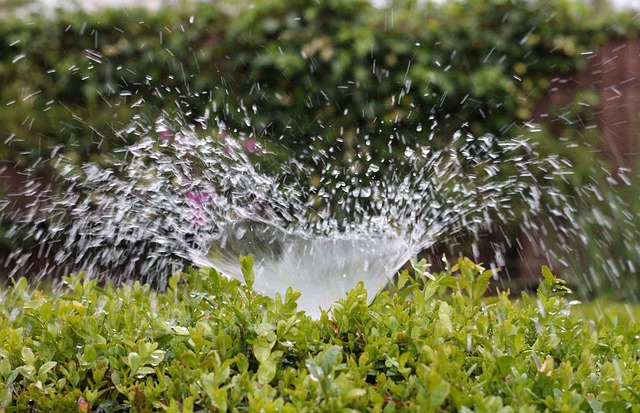 IoTsens Integrates SemTech Lora® Technology in Smart Water Platform : FACSA is a Spanish provider of integrated water management system. IoTsens, a global IoT solution provider, had collaborated with FACSA to develop smarter irrigation systems. Semtech is a leading supplier of high-performance semiconductors. SemTech's LoRa® devices and RF technology was integrated in to IoTsens smart water platform. LoRa sensors are known for their long range and low power capabilities which will enable accurate tracking and management of water for modern farming practices.
Smart Farm Initiatives to Support Growth of the Market
The Department of Science and Technology (DOST ) that works under the Philippine Council for Industry, Energy, and Emerging Technology Research and Development (PCIEERD), has recently announced funding of P128 million to develop country's first smart farm. The project will promote high-tech plant conservation and urban farming which will include implementation of smart irrigation systems along with adoption of micro-propagation, vertical farming, and hydroponics.
Kirlosker Oil & Engine Limited (KOEL), a leading Indian manufacturing company has recently announced investment of INR 100 crore to promote and develop smart farming technology solutions for small and marginal farmers in India.
---