Rising Demand, Efforts to Increase Yield, and Innovative Marketing Approaches to Drive Global Berries Market
---
Date : Apr 05, 2018 Author : PMR Editorial Staff Category : Food and Beverage
Enhanced Application of Processed Berries in Various Industries to Trigger the Growth of the Global Berries Market
The global berries market is growing rapidly owing to factors such as increased production as well as rising consumption. Advanced agricultural technologies have enhanced production capacity in terms of yield and quality. Food innovation, improved packaging solutions and evolving consumer preferences have, in turn, extended the portfolio of products made from different types of berries.
Apart from application in food and beverage industry, berries find application in cosmetics and pharmaceutical industry. Further, owing to the presence of anti-oxidants and other health benefits, berries are consumed as dietary supplements, too. With the increased utilization in various industries, demand for berries is likely to rise in the future.
Insights of Global Berry Congress 2018
Growing popularity of berries was clearly witnessed in the Global Berry Congress 2018, which was attended by visitors from 41 countries in Rotterdam. Important discussions included leading global markets, emerging markets, science and technologies to increase berry production, and development of marketing strategies to attract more consumers. For the last discussion topic, few aspects were discussed in detail such as e-commerce platform, innovative packaging solutions as well as improved presentation at supermarkets.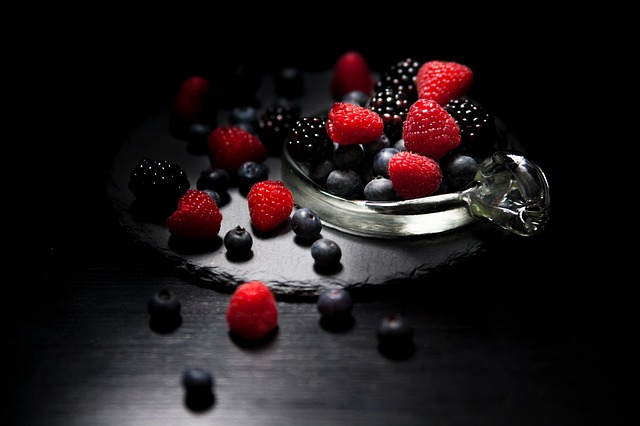 Crystal Valley Foods Announce the Very First Shipping of Blueberries : Crystal Valley Foods is a leading grower and importer of quality agricultural yields in Central and South America. Last year, the company had acquired Team Produce International Inc. a distributor of fresh vegetables and fruits. This acquisition has expanded Crystal's reach at different locations in America. With this enhanced capacity, this year Crystal is set to ship its organic and conventional blueberry production from Florida under the Crystal Valley label. Crystal Valley is setting example of the expansion of domestic manufacturers' in the global berries market.
Maori Group Collaborates with NZ Organization to Enhance Blueberry Production
A government owned Science Company in New Zealand, Plant and Food Research has joined Miro Ltd. which is owned by Maori Group. With this collaboration, advanced technologies will be used by scientists to grow berries in non-traditional regions of New Zealand. The collaboration aims at establishing Miro business in New Zealand as successful as Zespri, a leading international exporter of kiwifruit.
Efforts to Increase Soft Fruit Yield
Soft fruit crop, especially strawberries are highly susceptible to powdery mildew, a notorious fungal disease that significantly impact fruit yield and quality. Launch of the new bio-fungicide Amylo-X® WG by Certis has expressed greater hopes for higher berry yields in the UK. This fungicide is active against Powdery mildew, Botrytis and Sclerotinia spp. and can be used for variety of crops.
Robotic harvesting vehicles were tested in California and Florida that picked strawberries along with other fruits. Such automation can complement the increased labor shortage in the agricultural farming.
Further, scientists have identified importance of soil health in achieving higher berry yield in fields. With such extensive efforts in the agricultural community to expand the berry yield, global berry production trend is set to present impressive growth in the future.
---