Vegan Flavors Market
Global Market Study on Vegan Flavors: Rapidly Rising Vegan Population Across Regions Catalyzing Market Growth
Vegan Flavors Market Segmented By Vegetables, Fruits, Fusion, Herbs & Spices Source in powder and liquid form
About the Report
Globally, with the unprecedented rise of veganism, sales of vegan food products have reached new heights. According the Vegan Society, vegan population in the United Kingdom has quadrupled from 2014 to 2019. As such, increasing consumption of vegan food will provide growth opportunity for the sales of vegan flavors in the food & beverage industry. In its new study, market research and consulting firm Persistence Market Research (Persistence Market Research) offers insights about key factors driving demand for vegan flavors. The report tracks the global sales of vegan flavors in 20+ high-growth markets, where North America and Europe top the pecking order. The report also analyzes the impact COVID-19 has had on the vegan food industry in general, and vegan flavors market in particular, and what the future looks like.
Find Out More about the Report Coverage
Companies
Givaudan SA
International Flavors & Fragrances, Inc.
Symrise AG
Sensient Technologies Corporation
McCormick & Company, Inc.
Takasago International Corporation
Döhler
Kerry Group
The Edlong Corporation
Innova Flavors
Firmenich SA
Mane SA
Flavor Producers, LLC
Gold Coast Ingredients, Inc.
LorAnn Oils
With a Historically Steady Rise, is the Future for Vegan Flavors Even Brighter?
Between the years 2015 to 2019, shipment of global vegan flavors grew 4.8%. High prevalence of plant-based food products is among the key driving factors for the market. The study also concludes that, in the food industry, 50-60% food is based on vegan flavors. Whereas, the beverage industry is also offering more products that are made by using of vegan flavors.
Another promising factor is growing health consciousness among consumers, which is escalating the sales of plant-based food products. Historically, the health & wellness industry has performed prominently, and spending on health has witnessed substantial rise. According to the Global Wellness Institute, wellness expenditure was valued at at US$ 4.5 trillion and grew 6.4% annually from 2015-2017. The veganism and health & wellness trend, coupled, will accelerate the sales volume in the vegan flavors market over the coming years, and its market value is projected to expand at a CAGR of around 5% through 2030.
Customize this Report
Explore Intelligence Tailored to Your Business Goals.
Is Ethical Consumerism Impacting Demand for Plant-based Food Products?
Social media and information technology have raised consumer awareness about how their food consumption impacts the environment. Animal cruelty and health issues have more sway over the buying decisions of consumers nowadays, especially in developed regions such as Europe and North America. This has also recently resulted in a sudden and exorbitant growth in the organic and natural products sector. Also, there has been growing awareness about the link between meat consumption and non-communicable diseases.
In an attempt to cut the risks of such diseases as well as combat obesity, consumers are cutting off meat from their diets, which will gradually encourage them to become vegetarians in the future. Plant-based food products are perfect to cater to the indulgent needs of such consumers. There are other such consumer attitudes, such as going against animal cruelty, reducing carbon emissions, and conservation of water (a large quantity of water is utilized for meat production/processing), which will increase demand for plant-based products. Besides, a spurt in population growth is also likely to create the need for alternative foods. These factors are estimated to have a positive impact on the expansion of the vegan flavors market over the years to come.
Market Research Methodology - Perfected through Years of Diligence
A key factor for our unrivaled market research accuracy is our expert- and data-driven research methodologies. We combine an eclectic mix of experience, analytics, machine learning, and data science to develop research methodologies that result in a multi-dimensional, yet realistic analysis of a market.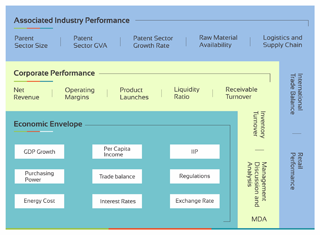 How will Labeling on Food Products Change Consumer Preference toward Vegan Products?
With awareness regarding food consumption, the idea of deep-rooted transparency has established itself in the market. Latest technologies have provided consumers the accessibility to smart labels, through which they can track the journey of products and check them against their individual qualities. Consumers are nowadays asking food companies to increase the transparency of their products, going beyond free-from status, ingredients, and nutritional levels. Buyers are keen to understand the background of products – from where and how the ingredients were sourced, right till the end product. In the food & beverage industry, trust and transparency have become major challenges, as there aren't any strict regulations and guidelines laid down by governments regarding clean labeling.
For instance, companies have started using clean labeling as a catchword for promotional and marketing purposes, and have taken advantage of this to sell their products as clean label products. It is essential for manufacturers to adopt cleaner practices to sell their clean label food products without alienating the trust of consumers. As such, many companies have developed clean-label vegan flavors to attract health-conscious consumers.
Explore Persistence Market Research's expertise in promulgation of the business !
Is Alternative Meat Forming an Opportunity for Vegan Flavor Manufacturers?
Governments across various regions of the world have designed dietary guidelines to reduce meat consumption and avoid health problems related to it. In Europe, countries such as the United Kingdom, France, Sweden, and the Netherlands have developed new dietary guidelines, which recommend that people reduce their intake of meat and dairy products. Such support increases the inclination of consumers toward the use of vegan products. Thus, companies are trying to develop various vegan meat substitutes that can fulfill the requirements of these consumers. There are a variety of vegan flavors that can offer the taste of meat as well as various dairy products. These can be used by manufacturers in the food industry to develop innovative products, because of which, demand for vegan flavors is estimated to increase during the forecast period.
What Market Strategies are Manufacturers Adopting?
In the highly competitive vegan flavors market, it becomes necessary to focus on promotional strategies. Tracking target consumers and using proper promotional strategies are major aspects that can help improve the sales of vegan flavors. There are many consumers that do not have any information about available vegan flavors, and thus, prefer other options in the market. Providing vegan flavor-specific product brochures and developing customized services are expected to serve as opportunities for the vegan flavors market.
What are the Key Challenges for Vegan Flavor Manufacturers?
There are some major global players such as Givaudan SA, Firmenich, International Flavours and Fragrances, Inc., and Symrise AG who have a significant share in the global flavors market. Companies have developed vegan flavors, natural flavors, organic flavors, clean-label flavors, vegetarian flavors, etc., to attract a large consumer base. High competition in the flavors market and the presence of various options makes it difficult to understand consumer preferences easily. Also, limited knowledge about vegan flavors and their benefits is a major limitation for the growth of the vegan flavors market in certain regions of the world. Thus, these factors are estimated to hamper growth of the vegan flavors market to some extent.
Raw materials such as fruit extracts, vegetables, flowers, essential oils, etc., are used for the production of vegan flavors. The prices of these raw materials remain volatile, which could affect the pricing of the final product, i.e. vegan flavors. It can also have an adverse effect on the profit margins of a company. Also, high prices of vegan flavors are estimated to further affect their sales, as some consumers would prefer other alternatives that are cheaper. Therefore, changing prices of raw materials is expected to hinder demand growth of vegan flavors.
Country-wise Analysis
Why is the U.S. a Big Market for Vegan Flavors Sales?
Until 2019, vegan flavor sales across the United States experienced a Y-o-Y growth of over 4% to reach US$ 2.5 Bn. The market is set to acquire a sales volume of 198,082 tons in 2030. A considerable factor is a rise in vegan population across several states of the country such as Oregon, Florida, California, and others.
According to the Vegan Society, the number of vegans in the U.S. grew by 600% from 2014 to 2017. In 2014, there were 4 million vegans in the country, which jumped to 19.6 million in 2017. Furthermore, from 2017 to 2019, retail sales of plant-based meat grew by 31%. This exponential growth pattern of vegan food in the U.S. is also profiting the vegan flavors market in the country.
How is the U.K. Vegan Flavor Landscape?
U.K. vegan flavor sales are witnessing a moderate growth rate, and sales volume is anticipated to reach 41,282 in 2030. The U.K. is key country for vegan food products, as the popular trend of veganism took roots from this country.
According to Google Trends, Brighton city in the U.K. was found to be most vegan-friendly city in 2019. The purchase rate of vegan milk, meat, butter, and cheese are the highest in Europe, as per Vegan Society statistics. The launch of vegan food products is also high in the U.K. as compared to the other nations.
Germany's Surge in the Vegan Flavors Market
Germany's vegan flavor consumption is anticipated to grow at 6% over the forecast period of 2020-2030, and reach US$ 1 Bn in value terms. Germany is on the verge of becoming one of the most vegan-friendly nations, as consumers here are increasingly moving toward plant-based food. This will further increase shipments of vegan flavors in the country.
The spike of veganism in Germany has created a better opportunity for vegan food manufacturers across the country. This has led to higher rate of vegan product development and launches. The country accounted for 15% of global vegan food introduction between July 2017 and June 2018, as stated by the Vegan Society.
Is the Growth Pattern for Vegan Flavors Positive in France?
Like other European countries, France has also formed a beneficial growth pattern for the vegan flavors market. Consumers in France have rapidly reduced their meat consumption, and inclination toward plant based food products has risen over the past few years. Different vegan foods startups such as Feed, Algama, Les Merveilloeufs, and others are formulating a better market set-up for vegan food ingredients, including vegan flavors.
How is China Pushing for Higher Acceptance of Vegan Products?
As China has shown promising economic outcomes, per capita food expenditure is rising across the country. Vegan flavor sales growth is 8.4% in the country, and in 2019, revenue of approximate US$ 900 Mn from the sales of vegan flavors was achieved. Chinese consumers are continuously adopting the vegan lifestyle and increasing the consumption of plant-based foods. The Chinese Health Ministry released dietary guidelines in 2016, which encourages Chinese consumers to reduce their meat consumption by 50%. This will indirectly mean more demand for vegan food and vegan flavors.
Category-wise Insights
Are Fruit Flavors Gaining Popularity in Vegan Flavors?
By source, fruit flavors will experience an extensive value CAGR of over 5% in the global vegan flavors market outlook for 2020-2030. Fruit flavors are among the most utilized flavors in bakery, confectionery, snacks, beverages, and other food applications. Fruit flavors are multi-applicable ingredients, and consumers also have high preference for these flavors. In the beverage industry, among the flavor drinks, energy drinks and fruit juices are mostly produced from fruit flavors. Herb and spice flavors are also forming a better opportunity in the global vegan flavors market.
Should Vegan Flavor Manufacturers Target the Dairy & Confectionery Industry?
Among the food industry segments of application, the processed food segment holds 32.5% sales volume share in the global vegan flavors market. Despite this, the dairy and confectionery segment will witness higher potential over the forecast period of 2020-2030.
A key considerable factor for substantial growth is increasing product development in the dairy and confectionery industry. Moreover, confectionery manufacturers are increasing innovative product development, which further creates high demand for vegan flavors in this sector.
Competition Landscape
Persistence Market Research has profiled the following prominent vegan flavor manufacturers in its report:
International Flavors & Fragrances, Inc.
Symrise AG
Sensient Technologies Corporation
Givaudan SA
McCormick & Company, Inc.
Takasago International Corporation
Döhler Group SE
Kerry Group
The Edlong Corporation
Innova Flavors
Firmenich SA
Mane SA
Global players are expected to witness a growth in demand for vegan flavors, majorly from food & beverage industries, to enhance existing product portfolios and increase usage of vegan ingredients in processed food products and beverages, all meant to attract the vegan population. Companies are trying to offer customized flavors to fulfill the varied requirements of food & beverage manufacturers. They are focused on offering vegan flavors in accordance with the requirements of vegan food manufacturers, such as for organic and natural food products.
In November 2018, IFF-LMR, a subsidiary of International Flavors & Fragrances Inc., announced its leading position in the industry with 90 natural extracts in its portfolio that are certified as vegan by the EVE (Expertise Vegan Europe) VEGAN standards.
In July 2018, Sensient Technologies Corporation completed the acquisition of Mazza Innovation Limited, a botanical extraction business with patented solvent-free extraction processes, located in Vancouver, Canada. This acquisition provides an umbrella technology, which supports applications in both, flavors & fragrances and color segments.
Report Scope
Attribute

Details

Forecast Period

2020-2030

Historical Data Available for

2015-2019

Market Analysis

US$ Mn for Value & Tons Units for Volume

Key Regions Covered

North America, Europe, South Asia, East Asia, Oceania, and the Middle East & Africa

Key Countries Covered

U.S., Canada, Germany, Italy, France, U.K., Spain, GCC, and South Africa

Key Segments Covered

Source, Form, and Application

Key Companies Profiled

International Flavors & Fragrances, Inc.
Symrise AG
Sensient Technologies Corporation
Givaudan SA
McCormick & Company, Inc.
Takasago International Corporation
Döhler Group SE
Kerry Group
The Edlong Corporation
Innova Flavors
Firmenich SA
Mane SA

Customization & Pricing

Available upon Request
Key Questions Answered in Report
How will the vegan flavors market expand until 2030?
Persistence Market Research projects the global vegan flavors market to register a CAGR of around 5% over the 2020-2030 assessment period. High prevalence of vegan food products is anticipated to drive growth in a positive direction
Which is the largest market for vegan flavor sales?
As per the report's projections, Europe is expected to pivot expansion, attributed to surging demand for vegan flavors in plant-based food products. A CAGR of 3.6% is projected for the region.
Who are the leading players in the vegan flavors marketplace?
Prominent players operating in the global vegan flavors landscape include International Flavors & Fragrances, Inc., Symrise AG, Sensient Technologies Corporation, Givaudan SA, McCormick & Company, Inc., Takasago International Corporation, Döhler Group SE, Kerry Group, and others.
Key Segments of Vegan Flavors Market
Source
Vegetables
Fruits & Others
Fusion
Herbs & Spices
Form
Application
Food Industry

Processed Food
Dairy
Bakery
Confectionery

Beverage Industry

Flavored Drinks
Energy Drinks
Fruit Juices

Pharmaceuticals
Others
Region
North America
Latin America
Europe
South Asia
East Asia
Oceania
Middle East & Africa (MEA)
Our Clients