Human Dignity Saved By Mechanical Cleaning Equipment: Mechanization In Drain Cleaning To Make Life Of Workers Easy
---
Date : Oct 31, 2017 Author : PMR Editorial Staff Category : Automation
In Hyderabad, the HMWSSB (Hyderabad Metropolitan Water Supply and Sewerage Board) purchased mini jetting machines specially designed for drain cleaning. These drain cleaning equipment gave employment to about 142 people.
This initiative successfully pulled out 200 people from the dirty dehumanizing job of cleaning city drains manually. It also ensured the cleaning of blocked drains, thus reducing the complaints by more than 80 percent.
Taking lessons from this, and with high pressure to initiate action post nine deaths in the city related to drain and sewer cleaning, Delhi government took help of DICCI (Dalit Chamber of Commerce and Industry) to organize a project for the city, first understanding the drainage situation in the city and secondly if a new model would be essential or the city could use drain cleaning equipment similar to Hyderabad. This plan would assist drainage cleaners and which would effectively make their jobs easier and yet more effective. Delhi has about 272 wards in total and per ward at least one drainage cleaning equipment or machine would be necessary. According to statistics, if one individual purchases the machine and employs four individuals to operate and maintain them, large scale employment would be possible, giving jobs to over 1000 people. There were several problems in Hyderabad; initially the drain cleaning equipment were big and could not enter the sewers to carry out their function, due to which manual cleaning was employed to get the job done. Workers had less or no knowledge about the machines or the safety equipment provided to them. Hence mini jetting machines were introduced, and by imparting adequate knowledge to workers, brutal manual drain cleaning was eliminated.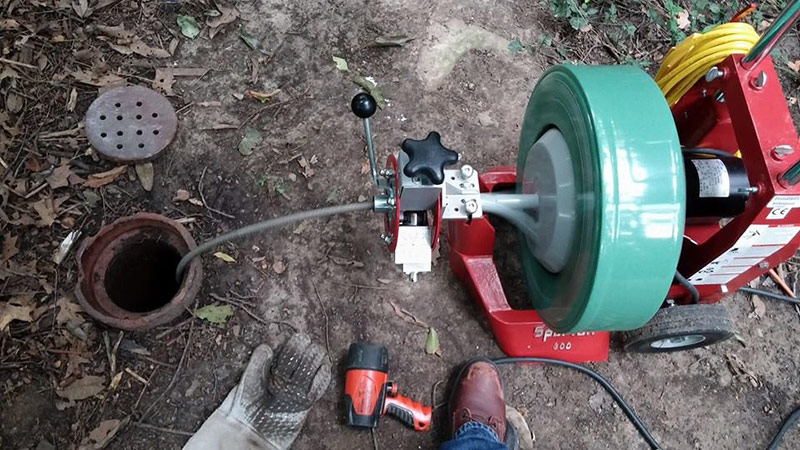 Of the 70 machines, 69 were procured from entrepreneurs of SC/ST. Each machine priced about 26 lakhs. A loan of 20 lakhs was also secured and six lakhs were procured by the operator of the machine. This was possible owing to subsidized rate and a further subsidy. In Hyderabad there are 625 sewer cleaning people out of which 6 women and 25 men bid for mechanical sweeping of sewers and drains. This project not only provided employment to manual scavengers but also reduced overall complaints within the city regarding the blocking of sewers and drains.
Moreover, contractors hired by the Hyderabad Metropolitan Water Supply and Sewerage Board have made arrangements, such as a contract with "Apna doorstep" to ensure a continuous delivery of quality and services. Also, an application running on smartphones has been provided to the staff which they could make use of and inform the board regarding the manhole and sewer issues and conditions as a proactive step to locate, identify and resolve the problem before the problem transforms into a major public grievance.
---