Kava Root Extract Market
Global Market Study on Kava Root Extract: Mental Wellness Offered by Kava Root Products Boosting Sales Prospects
Kava Root Extract Market Segmented By Organic, Conventional Nature in Liquid, Powder Form with Hypermarkets/Supermarkets, Drug & Specialty Stores, Online Retail
Market Overview
Technology is aiding to retain the features of kava root in its extracts, after exhaustive research on extraction and filtration processes. Kava lovers have been favoring the natural tastes and qualities of kava roots in order to enjoy the effects of products completely. Companies in the kava root extract are continuously making progress in this field to test the qualities of procured kava roots, so as to give the best experience to consumers. They have developed standard operating processes to make sure every herb and extract meets its rigorous specifications. Companies are working hard to retain the qualities of natural kava in its extracts, either by using organic alcohol or no alcohol content at all, which is complementing the expansion of the global kava root extract market size.
U.S.-based Eclectic Institute Company has developed a 'freeze-drying' process for herbs to remove water content by retaining the natural ingredient properties of herbs. The company has also developed cold distillation processes to create non-alcohol extracts of herbs, including kava roots.
Find Out More about the Report Coverage
Fast Paced Herbal Industry Propelling Sales of Kava Root Products
The herbal industry is picking pace, owing to specific dietary and therapeutic treatment and measures to rejuvenate the whole functional dynamics of the body system. A revitalized and rejuvenated body can put up with a plethora of diverse disorders as well as diseases. Consumers are favoring medicinal plants and herbs for maintaining their health and wellness.
Interest of pharmaceutical industries toward medicinal plants and herbs has spiked over the last few decades. Owing to increased awareness and inclination from consumers toward the herbal industry, manufacturers of medicines are investing in herbal products. This flourishing herbal industry has given a positive outlook for the kava root extract market.
According to the World Health Organization (WHO), most of the population in many developing countries still rely on traditional herbal medicines for their primary healthcare needs.
Customize this Report
Explore Intelligence Tailored to Your Business Goals.
Shifting Consumer Preference toward Free-from GMO, Gluten, Peanuts, Soy, and Other Allergens Promoting Use of Kava Root Extract
The precarious nature of consumers has always been the reason behind market dynamics. Especially when it comes to mental health support supplements, consumers are extremely careful. This reasonable health-consciousness and prudence in consumers is favoring pure and naturally-developed supplements from kava root extracts. The absence of genetically-modified organisms, gluten, soy, and dairy in kava root-based products is sparking interest amongst consumers all over the world. Consumers' increasing preferences for herbal supplements that are free-from any additives, preservatives, and chemicals favoring soundness of the mind are expected to increase sales in the kava root extract market space.
U.S.-based Oregon's Wild Harvest has been offering kava extracts that are free from excipients, stearates, binders, lactose, dairy, gluten, peanuts, soy, or corn allergens.
Market Research Methodology - Perfected through Years of Diligence
A key factor for our unrivaled market research accuracy is our expert- and data-driven research methodologies. We combine an eclectic mix of experience, analytics, machine learning, and data science to develop research methodologies that result in a multi-dimensional, yet realistic analysis of a market.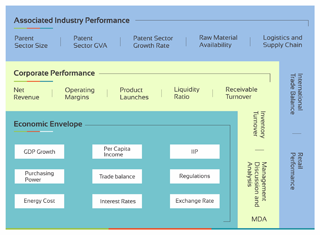 Increased Consumer Demand for Transparency & Traceability Benefitting Kava Root Extract Market
Consumer awareness toward body and health wellness supplements and their production has taken an unexpected shift over the last few years. Consumers prefer knowing what they are consuming to enhance their body's functioning. They are curious about ingredients, processing facilities, crop harvesting practices, and much more. Transparency and traceability satisfy the desires of consumers for getting high-quality foods. These transparency and traceability ethical practices followed by businesses are aiding consumers to have cognizance about the health benefits of products.
With being able to differentiate products based on raw material, freshness, anti-allergens, additives, and manufacturing processes, transparency and traceability gives and a way to choose a product that suits the best. Global complexity of the supply chain has been made easier and understandable for consumers with this transparency and traceability.
Gaia Herbs, a major herbal supplement company, offers traceability of source materials by providing transparency to customers. The company has been working to become the world's one-of-a-kind herb traceability platform.
Explore Persistence Market Research's expertise in promulgation of the business !
Regional Outlook of Kava Root Extract Market
Kava or kava root extracts, which have been known by many names, are offering lucrative opportunities for existing market players as well as new market entrants in the kava root extract market space. In North America, the U.S. has been supporting the export and import of kava root extracts. Even though kava root-based products come with an FDA warning, they are completely legal in the U.S. and are sparking interest amongst consumers. Canada also has created opportunities for business based on kava root products. Consumers can easily find kava products at local health food shops and pharmacies in the country.
In the European Union, in countries such as France and Germany, it is completely legal to sell and buy kava based-products as long as producers or retailers are registered with respective health authorities. In the year 2018, Poland overturned the ban on the consumption of kava root extract. Players in the kava root extract market will have rewarding opportunities in these countries.
In numerous countries such as Thailand, India, Brazil, Israel, and others, the existence of the kava market is minimal, owing to lack of awareness. Businesses can flourish in these countries by creating cognizance of these products.
COVID-19 Impact on Kava Root Extract Market
The COVID-19 outbreak has impacted the overall economy, with adverse effects on the kava root extract market as well. The pandemic has resulted had a low impact on farmers and manufacturers in the kava root extract market, owing to norms by governments that have allowed the production of essential pharmaceuticals and nutraceutical products.
A disturbed supply chain and trade flow has created difficulties in sourcing raw materials for the processors of kava root extract. Hence, processors are expected to face a low to medium impact due to the pandemic. At the international level, wholesalers and distributors are facing the aftermath of the pandemic due to border closures.
Local retailers have experienced increased demand for kava root extract. On the demand side, industry and end-use consumers are buying more dietary supplements, including kava root extract-based supplements, owing to the health benefits of them. Despite the high retail prices of kava root extract, demand is increasing steadily, as these herb extracts have anti-anxiety properties. As such, the COVID-19 disease outbreak is anticipated to have a low impact on the kava root extract market.
Analysts' Viewpoint
The global kava root extract market is projected to experience substantial growth, with South Asia and East Asia expected to offer beneficial growth opportunities over the forecast period of 2020-2030. Consumers are preferring kava root extract due to its medicinal properties, along with it also increasingly becoming a major product for the thriving health and wellness trend, which will support the growth of the global kava root extract market in the foreseeable future.
Leading market players such as Gaia Herbs, Now Foods, Natol, LLC, and others are focusing on offering highly quality kava root extract and targeting product innovation to strengthen their position in the global kava root extract market. Business expansion and extending product portfolio are other strategies adopted by key players to gain a competitive edge in the global kava root extract market landscape.
Key Segments of Global Kava root extract Market
PMR's report on the global kava root extract market offers information divided into four segments- nature, form, sales channel, and region.
Nature

Form

Sales Channel

Hypermarkets/Supermarkets
Drug & Specialty Stores
Online Retail
Others

Region

North America
Latin America
Europe
South Asia
East Asia
Oceania
Middle East & Africa
Our Clients