Developments in Aquaculture Technology to Boost Production Capacities of Global Crustacean Market
---
Date : Apr 05, 2018 Author : PMR Editorial Staff Category : Food and Beverage
Shrimps to Witness Increased Consumption Consequently Pushing the Growth of the Global Crustaceans Market
Growing popularity of seafood has increased consumption as well as production of crustaceans. Class of crustaceans involve crabs, lobsters, prawns, shrimps, krills, and crayfish among others. Apart from food industry, crustaceans find application in pharmaceutical as well as cosmetics industry.
Further, innovation in packaging and availability of frozen crustaceans have escalated the growth of the global crustacean market. However, rising greenhouse gas emissions and high carbon footprints of the seafood have created pressure for the seafood industry to adopt sustainable production approaches.

NaturalShrimp Inc. Expands Aquaculture Technology
NaturalShrimp Inc. is a shrimp farming company based in Texas, US. The company has developed an electric current dependent shrimp tanks cleaning technology. Further, vibrio suppression technology is used to naturally cultivate shrimps in the facilities.
Use of these advanced technologies is unique to the entire crustacean market. And shrimps, thus produced are fleshier, healthier, and tastier. The company plans to expand use of these technology in every plant present in the market. Being unique and beneficial, the plan is set to prove highly lucrative for NaturalShrimp Inc. amidst the rising demand for seafood.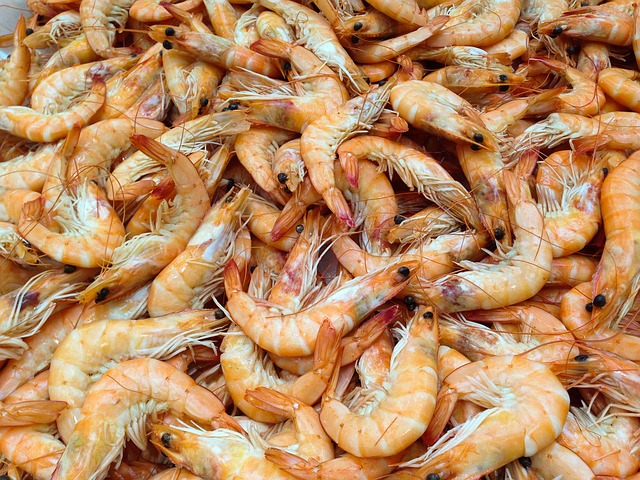 Aker Biomarine Receives Certification of Sustainable Krill Production : Aker Biomarine is a Norway-based fishing and biotechnology company that provides krill products. Marine Stewardship Council (MSC), a non-profit organization which holds annual surveillance program in the seafood industry. According to the 2017 MSC surveillance report, Aker Biomarine krill products received certification for sustainable seafood production. The surveillance reported that the krill catch statistics by the company remained low and stable within the environmentally safe levels.
Ready Seafood Receives Approval for Lobster Processing Facility Expansion
Ready Seafood Co. is a Portland based seafood company which is known for delivering live as well as processed lobsters. The company has expanded its business in America as well as Canada. With the lucrative year of 2017, the company had proposed plans to build a new lobster-processing facility in Saco, which has already received the Zonal approval.
Saco already inhabits lobster processing unit of Cape Seafood. However, final approval of Ready Seafood expansion plan will enable construction of the largest lobster processing plant in Saco. With the inauguration in June, the first phase of the project is set to open in the beginning of 2019. This step is estimated to contribute in the expansion of the North America lobster business.
Recent R&D insights of Crustaceans Market
Chitosan, a polysaccharide is derived from the outer shells of the shrimps and crayfish. Chitosan has been studies to tighten the mucin polymers that line mucosal epithelium present in the body cavity. Based on these observations, researchers have developed a mucus gel that constitutes chitosan. This is a novel hormone-free women's contraceptive which tightens up the mucous membrane.
---