Client Endorsements & Engagement
Client Endorsements & Engagement
Get walked through Persistence Market Research's way of being servile through endorsements by clients and the engagement models.
Client Endorsements
"Persistence Market Research has helped us immensely in compiling a sound database. Our expectations were exceeded by Persistence Market Research."

– Fortune 500 Telecom Company

"The market numbers supplied by Persistence Market Research helped us successfully conclude our ongoing project and we are pleased with this purchase."

– U.S.-based Chemical Company

"The customer service provided by Persistence Market Research was great. We got our report well in time and customized to our requirements."

– Head of Business Development, Leading Electronics Company

"Thank you for supplying the report in time for our project to go through. Commendable customer service."

– Fortune 500 Company

"The precise information given in Persistence Market Research's reports has been priceless to us. We are very happy with this purchase, since the analysis in the report has been important in formulating our strategies."

– Consultant

"The way Persistence Market Research handled the entire transaction, right from customization to after-sales queries, has been very impressive."

– Leading Semiconductors Company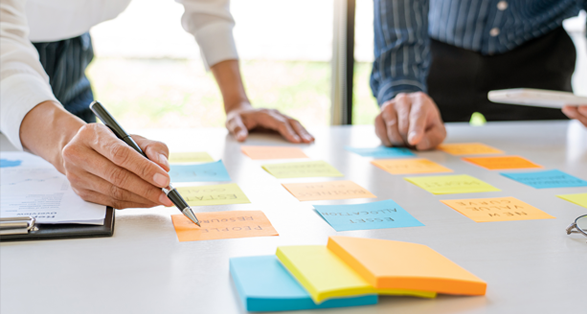 Engagement Model
The engagement model of Persistence Market Research follows the "client-first" approach, irrespective of it being on ongoing service engagement or an ad-hoc project. The aligning with your company's structure on the part of Persistence Market Research is such that dynamism, flexibility, and customization – all are found under one roof, and that is – "The Think Tank of Persistence Market Research".
- The Engagement Models put forth by Persistence Market Research are -
Virtually Simulated Team-based Engagement
Persistence Market Research has transcended the barriers of geography by bringing to you its virtually-simulated team-based engagement model, wherein you could keep a tab on the latest market findings pertaining to your business in an all-pervading, comprehensive, flexible, and innovative manner by laying your hands on the 24/7 support provided by its analysts.
Engagement based on Query Pointers
Persistence Market Research works on the dictum "Nothing Venture, Nothing Have". In other words, if there are no queries, there is no way to progress.
Inroads to the other perspectives towards business could be explored only after queries are raised in that regard and some insights are offered, so as to build a framework as the best foot forward.
Solution-based Engagement with Long-term Warranty
Longevity is the key to sustenance. As such, Persistence Market Research provides solution-based engagement model with a bigger vision that could help in sailing through good times as well the not-so-good times!
Combination of two 180-degree approaches is meant to take your businesses at the highest pinnacle of glory with our retention-based valuation.