Self Disinfecting Door Handle Market
Self-Disinfecting Door Handle Market - Global Industry Analysis 2016 - 2020 and Opportunity Assessment 2021 - 2031
Self-Disinfecting Door Handle Market
Global Self-Disinfecting Door Handle Market Outlook
Door handles in public places act as breeding ground for communicable diseases. Door knobs and handles are full of bacteria from hands after multiple hands touch them. Manual cleaning of handles has been a regular norm; however, the cleaning cannot be at a frequency of 2 people touching the handle. Since prevention is the only measure that humans can take against communicable diseases, smart gadgets such as self-disinfecting door handles are highly appreciated by the consumers.
A self-disinfecting door handle uses internal sensors and an external aluminum magnetic ring. These sensors get activated each time the door handle is used, triggering a signal to the printed circuit board in order to initiate the disinfecting process.
Find Out More about the Report Coverage
Global Self-Disinfecting Door Handle Market: Market Dynamics
How are Communicable Diseases driving the Demand of Self-Disinfecting Door Handle Market?
Public health has gained importance, especially after pandemics such as SARS, and the recent Covid-19. Clearly, the awareness regarding role of sanitization and hygiene has is soaring high.. Hygiene is very important as it can help control the spread of diseases and illnesses that are caused due to germs present on the hands. Following good hand hygiene practices helps to reduce the risk of food poisoning, flu, and other related infections. According to WHO (World Health Organization), germ transmissions are most commonly caused due to improper hand hygiene. It states that thousands of people around the world die every day due to infections and thus, hygiene of public amenities becomes extremely important among the public. Cleaning and disinfecting frequently touched surfaces and objects such as door handles can help prevent the spread of infectious diseases, thereby driving the demand for self-disinfecting door handles.
What are the Key Trends helping the Self-Disinfecting Door Handle Market Gain Momentum?
Interior decoration, home remodeling and house styling are the terms trending globally. People are getting more concerned over the way house looks or how stylish is the office space. The seriousness over aesthetics has resulted in a rising emphasis on door hardware in particular. Globally, the industry is building new forms of housing tagged as affordable, ecofriendly, flexible, stylish, or healthy. These alternatives to traditional homes already make up 4% to 6% of all new residential units built, redefining the home styling quotient. Apart from having well-designed doors, door handles and hinges are also getting a lot of attention from the consumers, consequently leading to an increasing door hardware market.
Will Technological Advancement hold the Potential to Drive the Global Self-Disinfecting Door Handle Market over the Forecast Period?
Smart buildings and product innovations are the next thing. The improved and reframed building technology is an opportunity for the growth of the door hardware market. Contractors and builders are incorporating the internet of things and intelligent and agile systems to make buildings "smart" and energy efficient, in alignment with the call of the time. The institutional investors' have a growing preference for companies that make investments in technologies which help to make the buildings future-ready.
How Will Product Cost Affect the Sales of Self-Disinfecting Door Handle?
A major challenge hovering around the global self-disinfecting door handle market is that these self-disinfecting door handles may not be a regular thing within the residential arena worldwide.
Technical glitch is another challenge that manufacturers need to be concerned about. Whether or not the hand gets sanitized is of considerable doubt, because, the exposure to UV light is limited to a few seconds.
Customize this Report
Explore Intelligence Tailored to Your Business Goals.
Global Self-Disinfecting Door Handle Market: Market Segmentation
On the basis of end-use, the global self-disinfecting door handle market has been segmented as –
Residential
Commercial

Schools
Hospitals
Offices
HoReCa
On the basis of sales channel, the global self-disinfecting door handle market has been segmented as –
Direct Sales
Hypermarkets/ Supermarkets
Convenience Stores
Specialty Stores
Online Retailing
Others.
Market Research Methodology - Perfected through Years of Diligence
A key factor for our unrivaled market research accuracy is our expert- and data-driven research methodologies. We combine an eclectic mix of experience, analytics, machine learning, and data science to develop research methodologies that result in a multi-dimensional, yet realistic analysis of a market.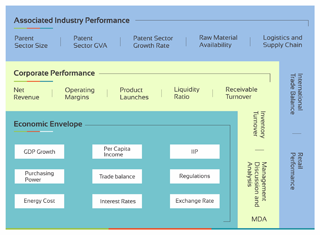 Global Self-Disinfecting Door Handle Market: Key Players
The key players in the global self-disinfecting door handle market are PureHandle, Tweaq, Clean Handle, PullClean, and UVict, among others.
The global self-disinfecting door handle market witnesses a highly consolidated yet competitive landscape, where a few players exist and maintain their strategic focus on product quality, product variety, product launches, and market expansion. Technological innovations and features targeting a particular category are gaining popularity. Since, it is a novel sector in the retail landscape, manufacturers have laid out technological specifications for consumer to understand the product benefits.
In November 2020, Tweaq, a Swiss company, unveiled the world's first smart self-disinfecting door handle, set to hit the market by July, 2021.
Explore Persistence Market Research's expertise in promulgation of the business !
Is the Demand for Self-Disinfecting Door Handle in US because of Communicable Diseases?
As per the Center for Disease Control, in the United States alone 200,000 people are hospitalized from influenza complications and 36,000 people die from influenza. The CDC also states that the influenza virus can survive on inanimate surfaces for 2 to 8 hours. In order to prevent transfer of influenza from these surfaces, the CDC recommends washing hands often and the use of chemical germicides such as wipes or gels containing alcohol. However, since these preventative measures are impractical to use every time a potentially contaminated surface is touched, technologically advanced products such as self-disinfecting door handles have are becoming practical reality from theoretical approaches. For example, most people wash their hands after using bathroom facilities and touch the doorknob upon leaving the bathroom. The doorknob may contain bacterial diseases left by a prior bathroom user who did not, or inadequately, washed their hands. Similarly, doorknobs in any public space are touched by numerous people infected with contagious diseases and it is not practical for every person using the public space to wash their hands or use a sanitizer after every contact with a doorknob.
Will Increased Consumer Spending Drive the Self-Disinfecting Door Handle Market Further in India?
The consumer spending capacity in developing regions is increasing remarkably. India is a fast emerging country and its robust economic growth and rising household incomes are leading to increased consumer spending. Alongside spending capacity, the available information over the internet is changing the way Indians are buying house hardware products. Coupled with Artificial Intelligence the buying process is being re-enforced by the companies to make a mark in the competition.
Rising disposable income coupled with the growing construction activity across cities, including renovations in both commercial and residential buildings, are fueling demand for the self-disinfecting door handle market. Consumer spending over house renovation and interior designing has also increased considerably. Evidently, people are shifting towards high-end architecture and luxurious fixtures inside the building. An emerging class of young consumers is spending on home decor. Salary hikes, and the rise in prosperity has increased the consumer spending on consumer items as well.
Is HoReCa Industry set to escalate the German Self-Disinfecting Door Handle Market?
German food service sales increased by 3.1 percent in 2018, continuing the upward trend of past years. The primary factors responsible for this growth are Germans' desire to consume more outside of their homes and also the country's status as a popular tourist destination. In general, people are willing to pay more, however the price-performance ratio is one of the most important factors, as Germans are very price-sensitive. Hotels and restaurants are the two places where door knobs and door handles are the hotspots for bacteria and because of the frequent and inevitable use of most door handles, it can often be expected that bacteria are present, thus necessitating the demand for self-disinfecting door handle. Coronavirus outbreak has augmented the safety precautions subjected towards door handles. Panic and fear in the current pandemic scenario has resulted in a drastic rise in demand for self-disinfecting door handles
The report covers exhaustive analysis on:
Self-Disinfecting Door Handle Market Segments
Self-Disinfecting Door Handle Market Dynamics
Self-Disinfecting Door Handle Market Size
New Sales of Self-Disinfecting Door Handle
Current Trends/Issues/Challenges in the self-disinfecting door handle market
Competition & Companies Involved in self-disinfecting door handle market
New Technology for self-disinfecting door handle
Value Chain of the self-disinfecting door handle market
Regional analysis includes:
North America (U.S., Canada)
Latin America (Mexico, Brazil)
Europe (Germany, Italy, France, U.K., Spain, BENELUX, Russia)
South Asia (India, Thailand, Indonesia, Malaysia)
East Asia (China, Japan, South Korea)
Oceania (Australia, New Zealand)
Middle East and Africa (GCC Countries, Turkey, Northern Africa, South Africa)
The global self-disinfecting door handle market report is a compilation of first-hand information, qualitative and quantitative assessment by industry analysts, and inputs from industry experts across the value chain. The report provides an in-depth analysis of parent market trends, macro-economic indicators, and governing factors, along with market attractiveness as per segment. The report also maps the qualitative impact of various market factors on market segments and geographies.
Report Highlights:
Detailed overview of the parent market
Changing market dynamics in the self-disinfecting door handle market
In-depth self-disinfecting door handle market segmentation
Historical, current, and projected self-disinfecting door handle market size in terms of volume and value
Recent industry trends and developments in the global self-disinfecting door handle market
Competitive landscape
Strategies of key players and products offered in the global self-disinfecting door handle market
Potential and niche segments, geographical regions exhibiting promising growth
A neutral perspective on self-disinfecting door handle market performance
Must-have information for market players in self-disinfecting door handle industry to sustain and enhance their market footprint
NOTE - All statements of fact, opinion, or analysis expressed in reports are those of the respective analysts. They do not necessarily reflect formal positions or views of the company.
Our Clients