Advancement in Technology to Boost Growth of the Global Bicycle Market During 2017-2024
---
Date : May 10, 2018 Author : PMR Editorial Staff Category : Automotive and Transportation
Smart Bicycles to Gain Immense Popularity in the Next Few Years
The increase in awareness among people regarding fitness in addition to ecological concerns is bringing about a surge in the utilization of bicycles all over the world. It is additionally turning into recreational and leisure movement. This is likewise adding to a remarkable development of the worldwide market for a bicycle.
The increment in bicycle rentals and sharing, advancement of e-bicycles along with expansion in bicycle tourism is a few of the aspects impacting the expansion of the worldwide market for the bicycle. Makers are additionally processing on giving propelled attributes in bikes to improve the client experience. New safety attributes are additionally being incorporated in the bikes to avert accidents and burglary.
Improvement in connected devices and technology massively affects bike industry all over the world. Individuals are utilizing bikes higher than before because of incorporation of new gadgets in the bike which is making cycling less demanding, protected and intriguing. Producers are likewise concentrating on giving modified accessories to bikes to draw in consumers. Being a maintainable method of transport, the government of several nations is likewise advancing utilization of bike by taking initiatives, for example, leading bike race.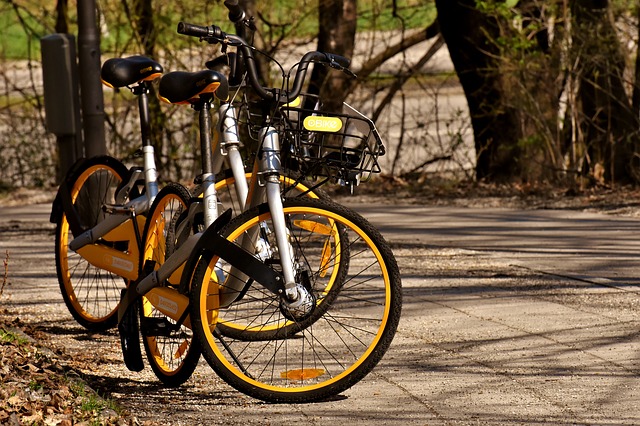 According to Persistence Market Research's latest published report on the global market for the bicycle is likely to see a sluggish development of CAGR of 3.7% over the conjecture time frame of 2017-2024. The market will be accounting for close to US$ 62,400 Million in terms of revenue through the end of 2024.
In a recent survey, it was stated that more and more Americans are opting for bicycle to work in contrast to before. Organizations have additionally begun advancing the utilization of bike to save money on parking cost and diminish non-attendance, since cycling keeps an individual in good form and these individuals are likewise less inclined to several diseases. Designers and engineers are likewise dealing with decreasing the weight of bike making it more easy to use. Producers are additionally adding sensors to upgrade cycling knowledge and offer security.
BigRep recently claimed to create 3D-printed airless bicycle tire that is undoubtedly very bouncy although simultaneously offers durability as well as extreme-temperature resistance. The tires designed specifically utilizing custom-made thermoplastic elastomer comprising flexibleness into 3D-printed objects offers several pairs such as for various weather conditions, for a variety of rough terrain as well as a set for driving on standard roads. Thus advancements like these are expected to boost the bicycle market globally.
---