Steady Demand in Metal, Fabrication and Energy Industries to Drive Global Industrial Gases Market
---
Date : Apr 08, 2018 Author : PMR Editorial Staff Category : Chemical and Material
Growth in Large-Scale Gasification Plants Worldwide to Drive Demand for Industrial Gases
Industrial gases find application in multiple end-user industries including metal & metallurgy, healthcare, chemical, energy, pharmaceutical, biotechnology, automotive, food & beverage and electronics among others. Steady utilization of oxygen, nitrogen, and argon in the steel and metal industry has increased demand for industrial gases in the metal and fabrication industry.
Rising construction activities and increased use of steel in the industry has, in turn, raised the demand for industrial gases. Further, increased adoption of alternative fuel dependent sustainable strategies has bolstered the growth of the global industrial gases market.
Air Products to Launch New Industrial Gas Facility
Air Products is the U.S. based industrial gas producing company that delivers a range of gases across the region. Air Products and Huntsman recently joined together to open a new industrial gas facility at Louisiana. The new facility will be owned and operated by Air Products who have signed a long-term contract to deliver carbon monoxide, hydrogen and steam to the neighboring Huntsman facility.
The land selected for the new facility construction is leased by Huntsman. Huntsman is a client of Air products that delivers industrial gases. Apart from this, the new facility will be connected to the Gulf Coast Hydrogen Pipeline and network system, world's largest hydrogen plant and pipeline network system.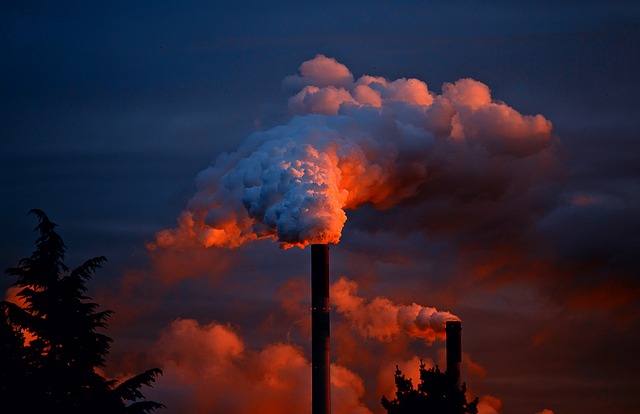 Praxair Receives Recognition of a Silver Class Distinction : Praxair Inc. is a leading industrial gas company which is headquartered in Connecticut, the United States. A silver class distinction by RobecoSAM Sustainability Yearbook 2018 was awarded to Praxair. The distinction is annually awarded to the company that has significantly invested in sustainable production methods. Praxair was the only company to receive the recognition among all leading industrial gas producers. Further, it is the only U.S. company to be enlisted among top nine companies. This recognition is likely to raise Praxair's position in the global industrial gas market.
Technological Advances to Boost Production Efficiency
Inter Pipeline has recently ordered industrial gas turbine generators from Siemens. Installation of these generators will enhance the production capacities of propane dehydrogenation and polypropylene facilities of Inter Pipeline.
Metrology Software Products and Renishaw jointly worked on increasing productivity of Doncaster Precision Castings that are used in industrial gas turbines.
Further, leading stakeholders of the industry are expanding their production capacities by adopting efficient power turbines. For instance, Mitsubishi Hitachi Power Systems (MHPS) has recently adopted industrial gas turbines from PW Power Systems. With this adoption, MHPS will exploit PW's know-hows in hot gas path and repair phase and will serve better services to the clients.
---