FLECT/CT Imaging Market
FLECT/CT Imaging Market - Global Industry Analysis 2016 - 2020 and Opportunity Assessment 2021 - 2031
FLECT/CT Imaging Market Segmented By dimensional shape such as 2D- Fluorescence reflectance and 3D- Complete angle fluorescence tomography having Optical and MicroCT Imaging Modality
FLECT/CT Imaging Market: Market Outlook
The three-dimensional fluorescence bio imager called Fluorescence Emission Computed Tomography (FLECT) is used for the detection of a novel recombinant fluoroprobe that is safe, easily prepared on a large scale and stably stored prior to scan. It is a small animal imaging platform that combines fluorescence emission computed tomography (FLECT) and an inline X-ray CT into a single instrument that gives molecular imaging capability with anatomical reference.
The FLECT/CT offers industry-first, complete angle tomography data acquisition, which is superior in accuracy and sensitivity compared to the raster scanning approaches used by other optical imaging instruments claiming fluorescence tomography capabilities.
The FLECT/CT has been used in a wide variety of preclinical research applications, including cancer, theranostics, probe development, drug delivery, cardiovascular research, and neuroscience. With an industry-first, rotating gantry design for complete angle fluorescence tomography data acquisition, FLECT/CT enables radioisotope-free, molecular imaging in deep tissue.
In the past few decades, we have witnessed significant improvements in imaging technology in preclinical and clinical translational research and its applications. Optical imaging, particular fluorescence imaging, is widely used in histologic examination of cells, and has gained clinical interest.
Find Out More about the Report Coverage
What are the Key Trends Impacting Growth of the FLECT/CT Imaging Market?
Advanced preclinical imaging capabilities provide huge benefits such as better results; detailed visualization of anatomical structures; better clinical decisions; reduced risk of errors. Demand for preclinical imaging services is poised to benefit from the growing global burden of disease which is directly linked to increasing life expectancy as rapid drug development is a must for long life.
Essential in the management of medical conditions and diseases virtually, there is growing interest in R&D of newer and more powerful imaging technologies. Surge in adoption of sophisticated diagnostic technologies coupled with increased early diagnosis have expected to accelerate preclinical imaging market.
In addition, Companies adopting product innovations to increase their market share. Also rapidly growing geriatric population and the rise in associated diseases, rising healthcare, expenditure technological innovations drive the global FLECT/CT Imaging Market.
Customize this Report
Explore Intelligence Tailored to Your Business Goals.
Will increasing cancer patients globally will surge the FLECT/CT Imaging demand?
In 2021, 1,898,160 new cancer cases and 608,570 cancer deaths are estimated to occur in the United States. It is further projected that the total incidence rate of worldwide cancer will increase by 62% from 2018-2040. This leads to increase in demand of preclinical animal studies to effectively monitor and quantitate the therapeutic responses and use this in the drug development program.
Small animal optical imaging provides oncology researchers with the ability to perform non-invasive longitudinal monitoring of disease progression, detection of metastasis and micro metastasis, and to accurately quantify tumour burden in a wide variety of animal models.
This can be used to effectively monitor and quantitate responses to therapeutics and develop translational biomarkers that can be used throughout drug development program.
The sensitivity, versatility and non-invasive nature of combined luminescent and fluorescent imaging also provides additional capabilities such as longitudinal studies of cell trafficking, gene expression responses in living animals and a multitude of additional non-oncology uses including infectious disease, inflammation, cardiovascular disease, immunology, transplantation biology, and drug metabolism. This shows that the demand for FLECT/CT Imaging will surge in the upcoming years.
Market Research Methodology - Perfected through Years of Diligence
A key factor for our unrivaled market research accuracy is our expert- and data-driven research methodologies. We combine an eclectic mix of experience, analytics, machine learning, and data science to develop research methodologies that result in a multi-dimensional, yet realistic analysis of a market.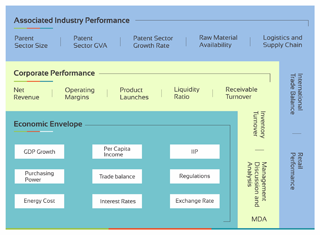 What are the Key Challenges that may Restrain Growth of FLECT/CT Imaging Market?
When computed tomography (CT) became available in the 1970s, it helped us to undergo diagnosis with extraordinary speed and accuracy. But it also affected the way with which we practice and teach medicine, shifting our attention from the bedside to the laboratory and giving rise to a virus "the irrepressible need to rely on refined medical gadgetry for diagnosis" that has slowly pervaded our profession.
Lack of knowledge of the technological developments to the healthcare professionals as well as patients hinder the growth of this imaging technology market.
Stringent regulatory restrictions on the animals used in preclinical studies is expected to restrain growth of FLECT/CT Imaging market. The ultimate goals of preclinical studies are to accurately model, in animals, the desired biological effect of a drug in order to predict treatment outcome in patients (efficacy), and to identify and characterize all toxicities associated with a drug in order to predict adverse events in people (safety) for informed risk assessment.
But these regulations leads to limitations to opportunities for drug preclinical studies leading to less chances of drug development. Also the high cost can especially be a cause for concern in emerging markets.
Explore Persistence Market Research's expertise in promulgation of the business !
Key Segments of FLECT/CT Imaging Market Covered in the Report            
Based on the dimensional shape:
2D- Fluorescence reflectance
3D- Complete angle fluorescence tomography
Based on imaging modality:
Optical Imaging (complete angle tomography, 2D reflectance)
MicroCT Imaging (complete angle tomography, 2D radiograph)
Based on the distribution channel, the FLECT/CT Imaging Market has been segmented as:
Hospitals
Research institutes
Research laboratories
Pharmaceutical companies
Based on the region, the FLECT/CT Imaging Market has been segmented as:
North America
Latin America
Europe
East Asia
South Asia
Oceania
Middle East & Africa
Competitive Landscape
Key players are Trifoil imaging, Bioscan Inc. actively involved in providing this technology for various purposes. As this is a newly developed imaging device, there are not much manufacturers of the device.
What strategies are the Key Players adopting for Increasing their Market Share in the Global FLECT/CT Imaging Market? 
Manufacturers of FLECT/CT Imaging equipment carry out various expansion projects to increase their market share in the global markets. The new trend in the healthcare industry is the development of new drugs for various diseases. With booming medical technology, there is more innovation in the equipment, with main payers launching new equipment with advanced features.
Key players such as Trifoil imaging are expanding their market by providing the equipment to the major clinical research laboratories such as Advanced molecular imaging, Enhanced Vision Systems Corp, Gamma medica ideas, etc. Rising healthcare industry in major countries in Asia will give a decent opportunity for the key players to expand the market share.
What are the Key Opportunities for FLECT/CT Imaging Manufacturers? 
The increasing digitalization of healthcare is a big opportunity for the growth of the lung monitoring device industry. Precise results provided by the equipment gives opportunity for increased chances of drug development.
It helps the research laboratories in conducting preclinical studies in a very simple and accurate manner and hence providing the data to the FDA for further approval. The increasing number of merger and acquisitions are expected to increase the growth of FLECT/CT Imaging market in the coming decade.
Regional share of FLECT/CT Imaging market
North America region is expected to dominate the global FLECT/CT Imaging market during the forecast period. Whereas, in North America, the majority of the market share is of the U.S. in FLECT/CT Imaging market. On the other hand, there is a significant number of key players present in the U.S. contributing large revenue towards FLECT/CT Imaging market.
The high rate of approval and commercialization will have a positive impact on market growth. Hence, U.S. tends to be a key country for global FLECT/CT Imaging market growth. China has a large population base creating it a target country for global FLECT/CT Imaging market.
Whereas, there has been a significant rise in the number of pharmaceutical Equipment manufacturers resulting in high revenue generation for global FLECT/CT Imaging market. There has been a significant rise of diagnosis and treatment adoption rate with improving economies benefiting global FLECT/CT Imaging market. On the other hand, China tends to be the largest exporter of equipment used in the Preclinical studies making it a key contributor for the growth of global market.
Whereas, in the case of U.K. the country has higher investments towards research and development activities with highly developed healthcare infrastructure. The U.K. has availability of advanced technology for diagnosis and treatment and advanced research infrastructure leading to global FLECT/CT Imaging growth. The country is second leading after the U.S. in global FLECT/CT Imaging market with a significant number of products in the pipeline
The East Asia and South Asia is a rapidly growing market for FLECT/CT Imaging market due to the large patient pool, increasing need for treatment, and rising health costs.
What is the Repercussion of the Pandemic on the Growth of the Global FLECT/CT Imaging Market?
The shutdown has also led to a halt in manufacturing activities across several countries which led to delay in growth of global FLECT/CT Imaging market growth. A significant disruption in supply chain activities was observed in global FLECT/CT Imaging market due the trade restrictions led on borders for import and exports of raw materials across the borders.
Also, the production industries have been largely obstructed due to lockdown causing an unprecedented technology and business model transformation. Overall, almost every sector is anticipated to be impacted by the pandemic.
In the light of COVID-19 pandemic, there is a greater demand for various types of treatment drugs. The above factors combined with the need for efficient therapeutics is further projected to fuel the demand for the global FLECT/CT Imaging market.
The report on the Global FLECT/CT Imaging Market covers exhaustive analysis on:
Market Segments
Market Dynamics
Historical Actual Market Size, 2016 - 2020
Market Size & Forecast 2021 to 2031
Supply & Demand Value Chain
Market Current Trends/Issues/Challenges
Competition & Companies involved
Technology
Value Chain
Market Drivers and Restraints
 Report on Global FLECT/CT Imaging Market highlights:
Shifting industry dynamics
In-depth market segmentation
Historical, current and projected industry size
Recent industry trends
Key competition landscape
Strategies of key players and product offerings
Potential and niche segments/regions exhibiting promising growth
A neutral perspective towards market performance
Our Clients