Acquisition Activities by Manufacturers to Fuel Growth of the Global Construction Aggregate Market
---
Date : Apr 25, 2018 Author : PMR Editorial Staff Category : Chemical and Material
Global Construction Aggregates Market Demand to Expand at CAGR 6.1% during 2017 to 2025
Flourishing construction sector with the improving global economic scenario and transforming infrastructures are few of the prime factors influencing the growth of the global construction aggregates market. Construction aggregates such as crushed stones, sand, and gravels play an essential role in building concrete infrastructures across the globe.
Further, construction aggregates are highly sought after material in developing countries due to increased infrastructure investments and introduction of innovative technologies. However, high transportation cost for the heavy construction aggregates is an important restraint obstructing the market growth.
MDU Resource Group Acquires Teevin & Fischer Quarry's Operations
MDU Resource Group Inc. is the U.S. based corporation that delivers construction materials and services by operating five divisions of electric, natural gas distribution, pipeline and midstream, construction materials and construction services.
Teevin & Fischer Quarry LLC is a leading aggregate producer on the north Oregon coast that delivers crushed rock and gravel. MDU has announced the acquisition of Teevin & Fischer through its subsidiary, Knife River Corporation. MDU is planning to expand its business in the Northwest Oregon market through this acquisition.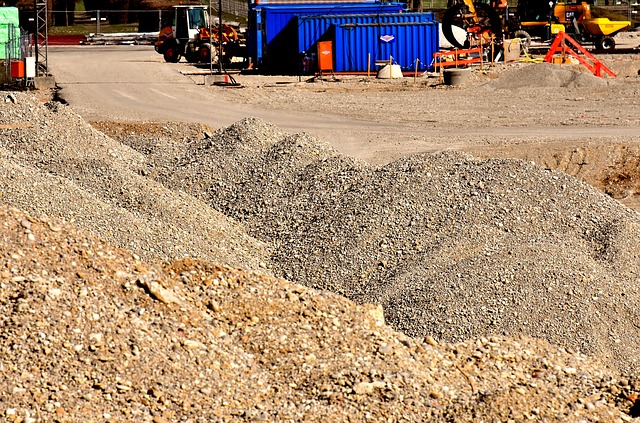 Breedon Announced Acquisition of the Lagan Group : Breedon Group plc is a leading construction material company based in Breedon, England. The company has announced acquisition of Lagan Group (Holdings) Limited, a leading construction materials business located in Belfast. The investment of £455 million on a cash- and debt-free basis will be initiated by Breedon. The acquisition is expected to create a new leading venture of construction material in the UK and Ireland. Further, Breedon will be able to deliver aggregates, asphalt, and ready-mixed concrete by expanding its business venture in Ireland market.
Metso Initiates an Agreement to Acquire P.J. Jonsson Och Söner
Metso is a leading Finnish industrial machinery company that provides technology solutions for mining, aggregate, oil & gas, and other process industries. Metso has made an agreement to acquire a Swedish company, P.J. Jonsson Och Söner.
The latter is a supplier of mobile crushing and screening plants for a range of Swedish customers. The acquisition is expected to complete in the third quarter of 2018. The acquisition is aimed at strengthening the portfolio of Metso's products and service offering for the aggregates industry in the Nordics.
Arrowhead Concrete Acquired by Sunroc Corporation
Sunroc Corporation is a Utah-based company that delivers civil construction services and building materials. A recent closure of the purchase of Arrowhead Concrete by Sunroc was announced. Arrowhead Concrete is a Rock Springs-based U.S. concrete company. Sunroc is aiming at expanding its current production ability in Wyoming, in particular, business of sand, gravel, ready-mixed concrete and concrete pumping supplier in the region.
---