Live Out Your Hollywood Dream by Buying Jewelry Once Worn By Stars
---
Date : Sep 01, 2017 Author : Rahul Singh Category : Lifestyle
The auction house in Los Angeles plans to sell 700 pieces of priceless Hollywood memorabilia this year
Hollywood is easily the most admired, emulated, envied, and followed film industry on the planet. Hollywood stars are not only mobbed in their own country but almost anywhere they go across the world! Movies produced in this venerable location have inspired generations of filmmakers, creative artists and individuals to live out their dreams and reach for the stars.
What if you could potentially own a small piece of Hollywood history? From the coral necklace immortalized by Vivien Leigh in the classic 'Gone With The Wind' to Marilyn Monroe's iconic pearl drop and gold earrings in 'Gentlemen Prefer Blondes', these shining adornments once made famous by Hollywood royalty are set to go under the hammer this year.
Eugene Joseff tragically died in a plane crash in the 1940's and a few pieces of his fabulous collection had not been offered up for auction until now. A number of these treasure troves were found in a warehouse in Burbank, California by family members of Joseff. Eugene Joseff had pioneered a unique method of jewelry making that consisted of plating metals in order to give them a softer glare under harsh film studio lights.
This secret formula was kept as a closely guarded business secret within the Joseff family. The collection is easily expected to fetch millions of dollars as it features a number of ornaments intricately linked to iconic films from the 1930's all the way up to the 1950's.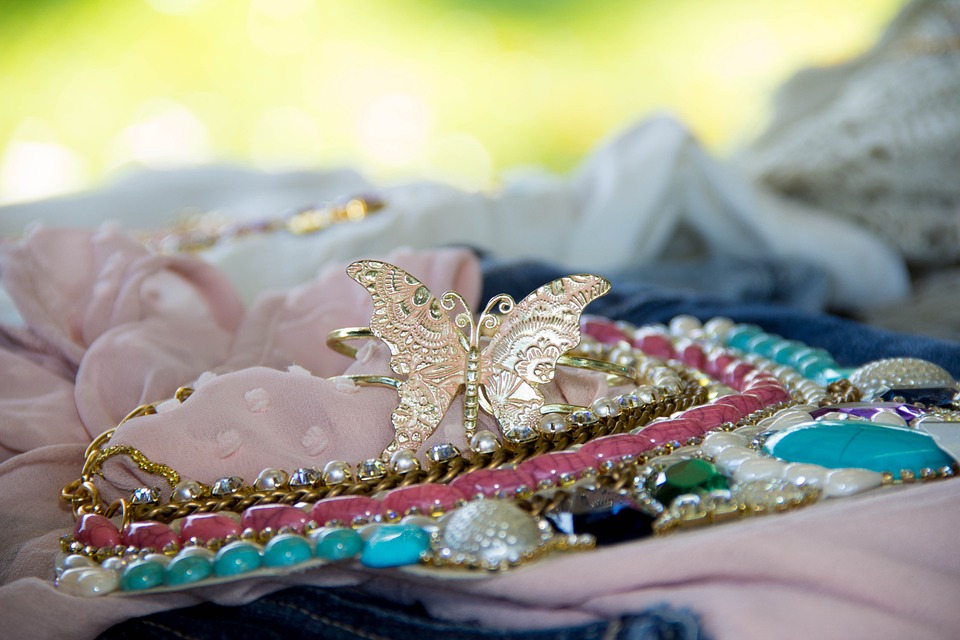 A few of the notable highlights are the gold-engraved cigar case from 'Gone With the Wind' used by Clark Gable, the costume blue stone and pearl necklace popularized by Bette Davis in the film 'The Virgin Queen', the serpent belt created for Elizabeth Taylor in 'Cleopatra' and the jeweled bib necklace adorned by Ona Munsen in 'Shanghai Gesture'.
Around 700 pieces of intricate costume jewelry designed by famous Hollywood jeweler Eugene Joseff will be showcased at the Newbridge Silverware Museum of Style Icons until May 2017 and will then be at Julien's Auctions in November 2017. According to Isabel Yeo of Julien's Auctions, a person buying such a priceless artefact will be owning a piece of iconic Hollywood memorabilia.
Estimates have not been set yet by the auction house as costume jewelry does not typically contain precious metals or stones. Joseff created custom jewelry for prominent film studios throughout the 1930's, 1940's and the Golden Age, lending them out so that he retained the vast majority of his collection. Julien's Auctions estimates that nearly 90% of all the costume jewelry seen on Hollywood screens in the 30's and 40's was provided by Joseff.
It wouldn't be an exaggeration to say that Eugene Joseff was single-handedly responsible for the way jewelry was used in Hollywood productions. Joseff was a marketing genius and perfectionist extraordinaire and was once told by jewelry manufacturers that he would not be able to make jewelry look as good as he wished. That's why he designed costume jewelry himself – changing the look of famous Hollywood faces for all time!
---