Introduction
Residential robotic vacuum cleaner is also known as robovac. A robovac is a type of vacuum cleaner that is programmed to clean without requiring any type of human intervention. All of such type of robots use the concept of vacuum to clean and some of the robovacs utilize additional features such as spinning brushes, UV sterilization and mopping. Some of the robovacs have additional features installed in them like security cameras, intercom systems and other various type of functionalities and therefore are more than just vacuum cleaners.
A brief history of the evolution of robotic vacuum cleaners
The first robotic vacuum cleaner was introduced in the market in 1996. This robovac was manufactured was manufactured by Electrolux, a Swedish company, and was named as 'Trilobite'. Since this was a revolutionary and a trailblazing product the 'Trilobite' robovac was featured even on the BBC and received widespread media coverage.
This robovac was good at its function of cleaning but it encountered some problems like getting collided with objects. Also, this robovac stopped a short distance from the walls and other objects and hence small areas were out of reach of Trilobite and it couldn't clean them. Its production is presently discontinued.
A British technology company called Dyson launched their variant of robovac in the market in 2001. However, this model was too costly and hence it was never mass produced. After just a year, in 2002, an American company called iRobot introduced the Roomba robovac in the market.
Roomba was an improved version of robotic vacuum cleaners and is able to change its direction when it encounters obstacles. Roomba is also able to detect dirty regions on the floor and can discover steep drops, which prevents it falling down the stairs. Roomba, due to its versatility, become quite popular in a short duration and inspired other companies to introduce their versions of robotic vacuum cleaners.
Presently, Roomba has more than 40 models in different price ranges in the market. In addition, Neato Robotics has introduced a XV-11 robotic vacuum cleaner that makes use of laser vision instead of the conventional ultrasound. Also, Dyson Company has introduced a robovac that utilizes a vision system fitted with cameras for the purpose of navigation.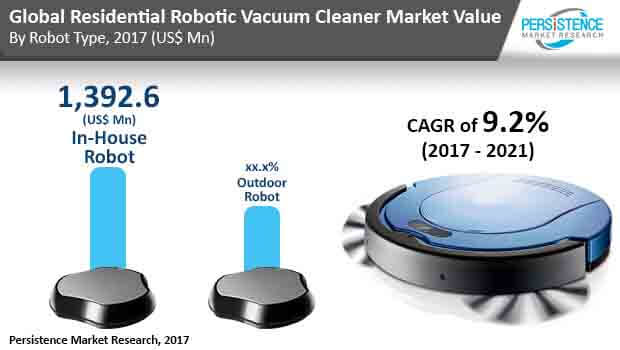 Advantages and drawbacks of using robotic vacuum cleaners
Robotic vacuum cleaners have their advantages and disadvantages. As far as their advantages are concerned, robovacs produce less noise as compared to standard vacuum cleaners. As they can work independently, they save our time and energy. Robovacs just need to be placed in a particular room that needs to be cleaned, and then after they are switched on and a program is selected, they are out there on their own.
Some type of robovacs need to be recharged after they have worked for a certain span of time while other types are able to find their docking station and are able to recharge on their own. Also, robotic vacuum cleaners require much less maintenance than the conventional vacuum cleaners. In addition, robovacs are smaller in size and occupy less space.
Also, due to their small size, they can easily access spaces under the beds, cabinets and tables without any effort. As the robovacs are fitted with sensors, they are able to protect themselves from hitting other objects or falling down the stairs. Due to all such advantages of residential robotic vacuum cleaners, the global residential robotic vacuum cleaner market is poised to grow at a robust CAGR of 9.2% during the forecast period 2017-2021.
As far as their disadvantages are concerned, robotic vacuum cleaners need more time to perform cleaning operations than the conventional vacuum cleaners. In addition, they cannot clean the entire house at a single go. Also, robovacs are costly as compared with traditional vacuum cleaners. Robotic vacuum cleaners can just work on flat surfaces, which is one of their major drawbacks.
They also encounter problems when working on thicker carpets and cannot clear stairs. Also, some of the robovacs like Roomba have expensive replacement batteries.
Also, many times, the sensors in a robovac don't perform as they should and hence the robovac can get stuck in some places and need to be manually unstuck from such objects. In addition, robovacs cannot vacuum the rooms as strongly as conventional vacuum cleans are able to do. However, manufacturers are working on these types of drawbacks and it is likely that they will be overcome soon.
Market Taxonomy
Robot Type

Outdoor Robot
In-House Robot

High End
Mid Range
Low End

Mode of Charging

Manual Charging
Auto-Battery Charging

Region

North America
Latin America
Europe
Asia Pacific
Middle East and Africa