Global Air Transport Modifications Market Likely to Reach Valuation of US$ 7.6 Billion During 2017-2026
---
Date : Feb 22, 2018 Author : PMR Editorial Staff Category : Automotive and Transportation
Global Demand for Air Transport Modifications Market : Increasing Air Traffic to Bolster during 2017 - 2026
The air transportation system is modifying moreover, it will keep on modifying. Over the distant future, on the other hand, it will be troublesome for the air transportation system to modify quickly enough to cope with changing prerequisites identified with security, safety, capacity, consumer satisfaction, and environmental effects while meeting modifying prerequisites for the monetary feasibility of service providers.
Executing even the small-scale alterations in airplane otherwise air transport services is a significant undertaking, which impacts aircraft organizations in saving a big fraction of their outlay for air transport modifications. Worldwide air transport administrative bodies along with territorial authorities have built up a scope of principles, in addition, to set of rules for air transport modifications, from building the interiors light to altering the fundamental parts of propellers also backing engines.
Throughout the years, manufacturers sharing in offering air transport modifications have remained extraordinarily centered around conveying the non-compromised quality of items. The key affiliation of aircraft update in bettering the traveler's safety and enhancing the productivity of carriers has fuelled the requirement for air transport modifications.
The modification can be made on SB/AD, PTF conversions, paintings, avionics upgrade and interiors. These modifications are applicable to regional jet, turboprop, wide-body jet and narrowbody jet aircraft type.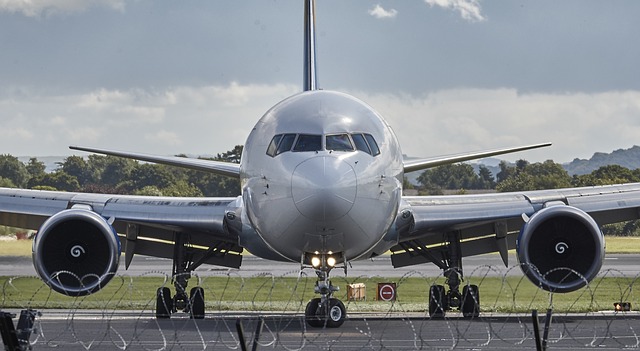 The global market for air transport modifications is estimated to reach for a market evaluation in excess of US$ 7.6 Billion through the end of the assessment year 2026. The global air transport modifications market is further estimated to expand at a CAGR value of 4.9% all through the assessment time frame of 2017-2026.
Even though new innovations can possibly facilitate more proficient operations, the current economic crisis experienced by most significant airlines turns out to be troublesome for them to make substantial investments in new infrastructure or technologies. Poor settings in the general economy, public concerns concerning security and safety, in addition to other factors that briefly stifle demand can be financially obliterating to the air transportation industry.
The requirement for air transportation administrations can likewise be subdued by the lack of enthusiasm of travelers to travel when delays from under capacity or encroaching security systems turn out to be excessively burdensome.
Worldwide, Europe regional market for air transport modification is expected to remain the most lucrative market for the growth of the air transport modifications. Rising air traffic in nations such as France, Germany and the UK, together with increasing fares of air tickets, is expected to keep on to putting European airline players at relief in expending more on air transport modifications. The Europe air transport modifications market is considered to account for a market valuation of close to US$ 2.5 Billion all through the end of the predicted year 2026.
---