Digital Signature Software Streamlining Workflow and Reducing Bureaucracy
---
Date : Aug 03, 2017 Author : Suyog Keluskar Category : Technology
US Census Bureau and the city of Sacramento in California have turned to eSignLive by Vasco
The digital signature software market is growing by leaps and bounds and has now caught the attention of national and local governments. The U.S. Census Bureau recently implemented digital signature software for its highly complex performance review process, while Sacramento in California has begun to use digital signatures in all its contracts, solicitations and legislative documents. In March 2017, the Census Bureau stated that it was now using eSignLive for SharePoint for its performance review management process on a cloud that was compliant with the Federal Risk and Authorization Management Program.
The 'software in service form' based system deploys secure credentials such as common access and personal identification cards to authenticate users. To ensure access control and identity management requirements such as Homeland Security Presidential Directives, and two-stage authentication is complied with, employees have laptops with credential chip technology built-in.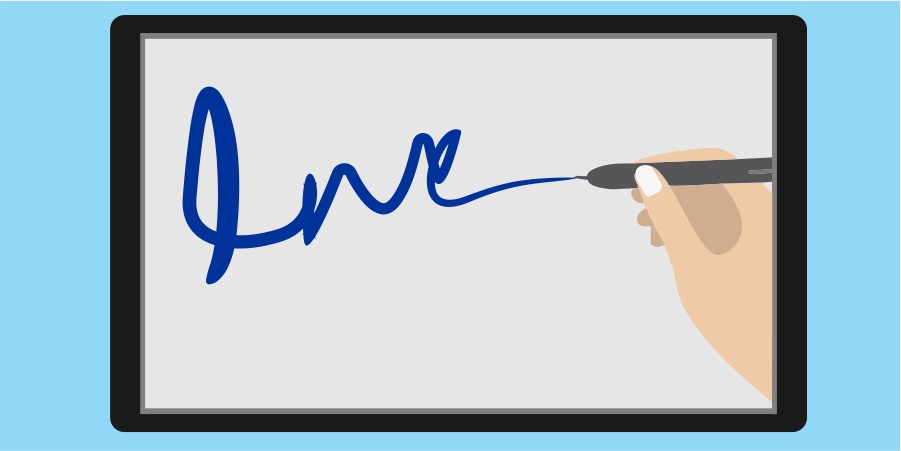 According to Tommy Petrogiannis, eSignLive by VASCO President, once the PIN is confirmed, eSignLive is able to generate information at the moment of signing. Name, time, IP address, or the date can function as a sign, along with a unique hash of the document. The result is a tamper-proof and highly secure e-signed PDF with an exhaustive audit trail directly embedded in the document itself. In addition to this, eSignLive is directly linked to SharePoint, a web-based workflow tool that seamlessly connects to Microsoft Office. Therefore, it inherits and functions with any workflow rules created there and can handle multiple documents of unlimited sizes simultaneously.
The performance review process of the Office of Personnel Management includes three reviews annually, each needing two to three signatures. As there are nearly 8000 field employees deployed across the U.S., the manual signing was costing the Census Bureau $5 for every signature and it took almost three months for an individual employee.
When eSignLive, a part of VASCO Data Security International is implemented by October 2017, the entire workflow will be immensely streamlined, allowing workers to sign performance reviews with digital signature software on any electronic device. This is estimated to save the Bureau approx. US$ 1.2 million annually in terms of shipping costs and should reduce the turnaround time by almost 70% per employee. Field employees are scheduled to gain access to the system in spring, while the remaining regional workers and those posted at the headquarters will be able to use it in autumn.
The city of Sacramento, California has shown the way to the rest of the nation in the adoption of digital signature software. They have turned to eSignLive for their documentation of Fair Political Practices Commission. The new contract management and solicitation software is anticipated to begin operating in September 2017 and digital signatures will be an intrinsic part of it. This will save a large amount of paper, improve efficiency and give users the convenience of anywhere-anytime signing.
The eSignLive is also able to eliminate the need for quality assurance as it makes sure that all the document fields are properly filled. At Sacramento and Census, expansion plans are being deliberated even as the rollout is yet to complete. Census Bureau officials wish to make digital signatures a part of the enterprise, and the Community Development department of Sacramento is trying to use digital signature software in permit applications.
---