Autogenous Vaccines Market
Global Market Study on Autogenous Vaccines: Demand Surging from Livestock Farming Companies and Veterinary Research Institutes
Autogenous Vaccines Market Segmented By Bacterial Strain, Viral Strain in Livestock Farming Companies, Veterinary Research Institutes, Veterinary Clinics and Hospitals
Autogenous Vaccines Market
About the Report
The global autogenous vaccines market is expected to progress at a healthy CAGR of 5.5% over the 2021-2031 assessment period, with demand being the highest from livestock farming companies.
Autogenous vaccines are developed from isolation and destruction of micro-organisms in infected animals (herds or individual animals), and are used to provide immunity to the same animals. These animal vaccines are majorly derived from bacterial or viral strains. These prove to be a beneficial option when there is no vaccine available for bacterial and viral infections, or in cases where existing vaccines are not effective. Autogenous vaccines are approved for use by or under the direction of a veterinarian or by government-approved non-veterinarians. They are used to treat various bacterial and viral infections in bovine, swine, avian, poultry, ruminant, fish, horse, rabbit, and other species. Initiatives by industry leaders in reaching out directly to end consumers will lead to better availability of product over the coming years.
In its revised study, Persistence Market Research offers insights about key factors driving demand for autogenous vaccines. The study point toward bacterial strain types being the most sought-after. The report also tracks global sales of autogenous vaccines in over 20 high-growth markets, along with analysis of the impact of COVID-19 on the veterinary vaccines industry in general, and autogenous vaccines in in particular. This edition (2021-2031) brings readers up-to-date with key market developments, providing analysis on how manufacturers and other stakeholders are reacting to change. The study also expands on the previous competitive landscape section, and readers will get to know the key strategies of established players as well as new entrants.
Find Out More about the Report Coverage
Companies
Newport Laboratories, Inc. (Boehringer Ingelheim International GmbH)
Phibro Animal Health
Elanco Animal Health
Ceva Santé Animale
ACE Laboratory Services (Apiam Animal Health)
Huvepharma, Inc.
AniCon Labor GmbH
Cambridge Technologies
Dyntec s. r. o
Hygieia Biological Laboratories
HIPRA
Vaxxinova
sanphar (ipeve)
Addison Biological Laboratory
Zoetis (PHARMAQ AS)
Barramundi Asia Pte Ltd.(UVAXX Asia)
Kennebec River Biosciences
Preference for autogenous vaccines over antibiotics to drive market growth
Use of antimicrobials in animals usually leads to the production of resistant bacteria that can be transmitted to humans through the food chain or by direct contact. Knowing the potential dangers of the use of antibiotics in animals producing food, veterinarians and pig farmers are searching for ways to protect their livestock from infectious diseases. Use of autogenous bacterial vaccines is one of the initiatives being taken to improve health and minimize losses due to infectious. Also, manufacturing of herd-specific autogenous vaccines is preferable as this provides immunity against both, bacteria and viruses. Such benefits offered by autogenous vaccines are provide lucrative opportunities for market growth, which is projected to expand at a CAGR of 5.5% through 2031.
Customize this Report
Explore Intelligence Tailored to Your Business Goals.
What is the impact of market consolidation on demand for autogenous vaccines?
Considering the consolidation activities in this market space, acquisitions have emerged as a key growth strategy among industry leaders. This trend can be seen across North America, Europe, and Asia Pacific. For instance:
In October 2019, Ceva entered into a license agreement with ProBioGen AG for the manufacture of vectorised poultry vaccines using ProBioGen's proprietary AGE1.CR technology.
In March 2018, Apiam acquired Passionate Vetcare, a regional veterinary clinic in the north west of Bendigo, to support the opening of Apiam's Bendigo Emergency & Referral Centre for servicing in the Central Victorian region.
Vaxxinova, an EW-group company, in February 2018, acquired 100% of shares in Epitopix, a U.S.-based animal health company.
Market Research Methodology - Perfected through Years of Diligence
A key factor for our unrivaled market research accuracy is our expert- and data-driven research methodologies. We combine an eclectic mix of experience, analytics, machine learning, and data science to develop research methodologies that result in a multi-dimensional, yet realistic analysis of a market.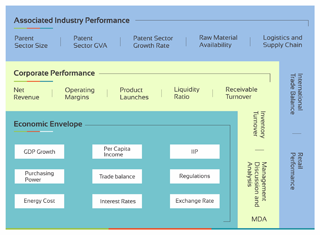 Why are investments in autogenous vaccine production key to market growth?
Autogenous vaccine manufacturers are investing in the production of bacterial and viral strains in order to provide animals immunity against infections. In order to cater to the growing demand for effective autogenous vaccines, industry players are focusing on expanding their production facilities.
For instance, in March 2018, Ceva launched innovative programs to promote the production of autogenous poultry vaccines by focusing on more sustainable production.
Also, in April 2018, Pharmaq announced the production of fish vaccines at a development center in Suzhou, China.
Thus, increasing investments and manufacturing capacity are expected to support the growth of autogenous vaccine manufacturers over the forecast period.
Explore Persistence Market Research's expertise in promulgation of the business !
How does of emergence of autogenous vaccines as a management tool impact the global market?
In view of increased public interest in the health and well-being of animals intended for human consumption, animal husbandry activities should be strengthened and the use of antibiotics used to treat diseased animals or herds need to be reduced. For instance, in developed countries such as Germany, reduced use of antibiotics has led to significant decline in loss of most of animals. But for some species such as turkeys, which are considered minor species, managing vaccination is a major challenge due to low availability of veterinary products, resulting in treatment with available products (antibiotics). Further, in order to either strengthen the innate immune system against pathogens or to treat sick and diseased flocks, only a small range of approved vaccines and therapeutics are at hand. Development of autogenous vaccines for rare or minor species is as an effective management tool to improve the health of animals and minimize losses due to infectious diseases.
Will demand for new autogenous vaccine for revovirus also increase sales?
Reoviruses are changing and evolving continuously, with many serotypes that endanger the health and performance of poultry. As a result, several manufacturers are in race to produce tailor-made autogenous poultry revovirus vaccines. These vaccines contain farm-specific serotypes to ensure a near match for the ever-changing conditions of the field. Autogenous vaccines are best placed to enable producers of poultry to tackle ongoing antigenic revovirus changes found in the field. For instance, in April 2020, Phibro Animal Health Company expanded its existing portfolio of autogenous vaccines, offering solutions for combinations of antigens. Such innovative vaccines will help poultry farmers safeguard their animals from various infectious diseases.
Country-wise Insights
Why does Europe witness significant demand for autogenous vaccines?
Autogenous vaccines are required by veterinarians and animal owners, and are commonly used in Central European countries, with the Czech Republic, Hungary, and the Slovak Republic having the longest history of using such products in Central Europe. Thus, Europe, is said to be the leader in terms of adoption of autogenous vaccines. Better availability of the product across the region, favorable regulatory scenario, growing awareness regarding animal health among poultry farmers and livestock animal breeders, and increasing public funding for research & development for new vaccines are some factors that contribute to the leading position of Europe in the global market.
How will growing awareness of animal healthcare surge demand for autogenous vaccines in the U.S?
Autogenous vaccines have long been a successful way of reducing the burden of diseases in farm animals, and are a crucial tool for preserving animal health and welfare. Awareness is being spread among farmers through government initiatives and programs For instance, the surveillance program is conducted by the USDA Animal and Plant Health Inspection Service (APHIS), the USDA Animal Research Service (ARS), industry stakeholders, and public health officials with the aim to boost scientific research that would address concerns related to veterinary and public health. One of the primary objectives of this program is to encourage researchers and the animal health industry to create and upgrade appropriate diagnostic reagents, tailored diagnostic assays for influenza, successful vaccines, and response plans. Such initiatives are creating awareness about animal health are expected to boost the R&D process, which will lead to the availability of innovative vaccines in the U.S. All the above factors contribute to significant growth, thus aiding the U.S. market that is anticipated to expand at a CAGR of around 5% through 2031.
Why is there high need for autogenous fish vaccines in Asian countries?
Autogenous fish vaccination has become a routine practice in developed economies such as Europe and North America. However, in Asian economies except Japan, these vaccines are not commonly used for treating infectious diseases in fish, as they are not easily available. This is contradicting with the huge amount of fish that is being produced in this region. Lack of awareness and understanding about the immune system and disease epidemiology is the main reason for this. Also, majority of fish farms operate on a small scale with minimal technical assistance. Due to this, they opt for treating diseases with antibiotics that are easy accessible. Further, since advancements and commercialization of immunizations require a lot of time and assets, only a couple of organizations are committed and specialized in this field.
One of the major advantages of autogenous vaccination is that it strengthens the immune system. Also, autogenous vaccines does not leave any residue during the development of the vaccine, thus making them environment friendly. To improve the availability of fish vaccines, various government and private research institutes are focused on developing fish vaccines, which is expected to boost commercial production in near future.
What is the impact of growing popularity of aquatic healthcare services in developed economies?
Developed economies such as the U.K. have seen significant rise in fish production. This has led to rise in demand for better health services for the improvement of food safety systems and farm fish in order to safeguard human health. Thus, to increase the adoption of aquatic health services, governments directly increase awareness among fish farmers regarding infectious diseases and privatization of animal healthcare services. One such scheme launched in Europe is aquaculture insurance, which is implemented to increase the effectiveness and efficiency of aquaculture healthcare systems. The U.K. government compensates direct losses incurred due to outbreaks of diseases from the U.K. national budget and EU compensation scheme.
Category-wise Insights
Why is there increasing demand for autogenous vaccines from livestock companies?
Manufacturers of autogenous vaccines are putting in significant efforts to reach out to end customers directly. By using this approach, companies are raising awareness about animal health, especially among livestock manufacturing companies, as they deal with a large number of animals. Furthermore, increased funding and support for international veterinary disease eradication programs and growing popularity of animal health insurance are expected to fuel vaccine demand from livestock companies.
Competitive Landscape
The autogenous vaccines market is marked by the presence of international as well as regional market players. International players such as Newport Laboratories, Inc., Elanco Animal Health, Phibro Animal Health Corporation, Ceva Santé Animale (Ceva Biovac), and HIPRA hold strong market shares. In order to stay competitive in the market, leading companies are focused on inorganic expansions as one of their key growth strategies. Along with this, market players are also engaged in expanding their global and regional presence through acquisitions and expansion strategies.
In August 2019, Phibro Animal Health Corporation acquired the business and assets of Osprey Biotechnics, Inc. ("Osprey"), a developer, manufacturer, and marketer of microbial products and bioproducts for a variety of animal health applications.
In August 2019, Elanco Animal Health entered into an agreement with Bayer AG to acquire Animal Health Business in a transaction worth US$ 7.6 Bn.
In January 2018, AgriLabs (Huvepharma) acquired AgriLabs to expand its presence in the U.S. and speed up the commercialization of its products for animal health.
Some of the leading companies operating in the market are:
Newport Laboratories, Inc.
Elanco Animal Health
Ceva (Ceva Biovac)
Vaxxinova
Hygieia Biological Laboratories
Phibro Animal Health Corporation
AgriLabs (Huvepharma, Inc.)
AniCon Labor GmbH
HIPRA
*The list is not exhaustive, and only for representational purposes. Full competitive intelligence available in the report.
Scope of Report
Attribute

Details

Forecast Period

2021-2031

Historical Data Available for

2016-2020

Market Analysis

USD Million for Value

Key Regions Covered

North America
Latin America
Europe
Asia Pacific
Middle East & Africa

Key Countries Covered

US
Canada
Brazil
Mexico
Argentina
Germany
U.K.
France
Italy
Spain
Russia
Japan
Thailand
Singapore
Australia
New Zealand
Israel
Turkey
South Africa,

Key Segments Covered

Key Companies Profiled

Newport Laboratories, Inc.
Elanco Animal Health
Ceva (Ceva Biovac)
Vaxxinova
Hygieia Biological Laboratories
Phibro Animal Health Corporation
AgriLabs (Huvepharma, Inc.)
AniCon Labor GmbH
HIPRA

Report Coverage

Market Forecast
Company Share Analysis
Competition Intelligence
DROT Analysis
Market Dynamics and Challenges
Strategic Growth Initiatives

Customization & Pricing

Available upon Request
Market Segmentation by Category
Strain
Bacterial Strain
Viral Strain
End User
Livestock Farming Companies
Veterinary Research Institutes
Veterinary Clinics and Hospitals
Region
North America
Latin America
Europe
Asia Pacific
MEA
Key Questions Answered in Report
Q1. Which is the most lucrative market for autogenous vaccines?
In 2020, Europe dominated the global autogenous vaccines market, and this trend is expected to continue in the future as well. During the forecast period, the European region is projected to witness significant demand for autogenous vaccines. Increase in public understanding of animal diseases and growing livestock farming and meat consumption are important factors contributing to high demand.
Q2. Which type of strain holds significant demand in the market?
Bacterial strain is of great interest to autogenous vaccine manufacturers. Significant third-party funding for R&D is expected to boost the product development process.
Q.3. which end user is expected to dominate the market?
Livestock farming companies dominate the market as far as end users are concerned, and are expected to offer lucrative opportunities for growth during the forecast period. Product manufacturers rely on direct sales force to gain better access to end users in animal healthcare, especially for livestock farming, as it is mainly done for the consumption of meat, dairy, and other animal products. Companies follows this approach to raise awareness, provide instructions, and assist in the area of disease control. This growing awareness is expected to drive demand for autogenous vaccines from livestock farming companies for years to come.
Q4. Which are the leading companies offering autogenous vaccines?
Some of the prominent companies offering autogenous vaccines are Newport Laboratories, Inc. (Boehringer Ingelheim International GmbH), Elanco Animal Health, Ceva (Ceva Biovac), Cambridge Technologies, Hygieia Biological Laboratories, Dyntec s. r. o, Phibro Animal Health Corporation, AgriLabs (Huvepharma, Inc.), AniCon Labor GmbH, ACE Laboratory Services (Apiam Animal Health),Vaxxinova, sanphar (ipeve), Addison Biological Laboratory, Zoetis (PHARMAQ AS), Barramundi Asia Pte Ltd.(UVAXX Asia), and Kennebec River Biosciences.
Q5. What are the key factors that are hinder market growth?
Stringent regulatory framework for vaccine production is of the significant challenges associated with this industry. Autogenous biologics are tailor-made vaccines that consist of antigens, and thus, should be produced at a licensed facility. Moreover, regulations regarding the production of autogenous vaccines vary from country to country. Some countries have harmonized regulations for the use of autogenous vaccines, while other do not have any regulations at all. Thus, varying regulatory guidelines are likely to act as a barrier for market growth.
Enquiry before Buying
Is this research conducted by Persistence Market Research?
Yes, the research has been conducted by expert analysts of Persistence Market Research, through a combination of primary and secondary research. To know more about how the research was conducted, you can speak to a research analyst.
What research methodology is followed by Persistence Market Research?
Persistence Market Research follows a methodology that encompasses demand-side assessment of the market, and triangulates the same through supply-side analysis. This methodology is based on the use of standard market structure, methods, and definitions. Request a detailed methodology.
Who are the respondents for primary research?
Persistence Market Research speaks to stakeholders across the spectrum, including C-level executives, distributors, product manufacturers, and industry experts. For a full list of primary respondents, please reach out to us.
What are the sources of secondary research?
Persistence Market Research conducts extensive secondary research through proprietary databases, paid databases, and information available in the public domain. We refer to industry associations, company press releases, annual reports, investor presentations, and research papers. More information about desk research is available upon request.
Is a sample of this report available for evaluation?
Yes, you can request a sample, and it will be sent to you through an email.
How can I buy this report?
Persistence Market Research provides a secure online payment system to buy reports seamlessly. You can buy the report securely and safely.
Our Clients