Rising Preference for Natural, Gluten-Free, Healthy Products to Boost Demand For Buckwheat
---
Date : Mar 29, 2018 Author : PMR Editorial Staff Category : Food and Beverage
Increasing Focus of Consumers on Organic Food Products to Prove Healthy for Revenue Growth of the Global Buckwheat Market
With the increasing demand for healthy & natural food ingredients, functional foods and gluten-free products, the global buckwheat market is expected to grow steadily in the near future. While several food products are being consumed as healthy diet, demand for natural and organic food ingredients have increased dramatically in past decades.
Owing to rising incidences of gluten associated disease, demand for gluten-free diet has increased. Buckwheat being a gluten-free grain, its demand continues to rise among health conscious consumers. The food and beverage sector highly exploits buckwheat due to its versatile properties that allow its use in manufacturing of different types of food products such as flour, flakes, husk, grits, pan cakes, vinegar, alcoholic beverage and honey among other.
The Hain Celestial Reaches New Heights

The Hain Celestial Group, Inc., an American food giant has recently showcased about 75 new products at the Natural Product Expo West. This Exhibition is a leading trade show in the healthy, natural and organic product industry which attracts global food and beverage industry professionals every year. Arrowhead Mills brand owned by Hain Celestial is a provider of buckwheat groats introduced plant-based protein products in the exhibition.
Aligning their interests with the company's growth, investors are actively purchasing the shares of the Hain Celestial Group Inc. Recently, Glenn W. Welling and Westside Investment management Inc. have increased their position in shares of the Hain Celestial Group by purchasing 1,407,543 and 3000 shares respectively. Further, ArrowMark Colorado Holdings LLC and Griffin Asset Management Inc. raised their holdings in the company by acquiring significant numbers of Company's share.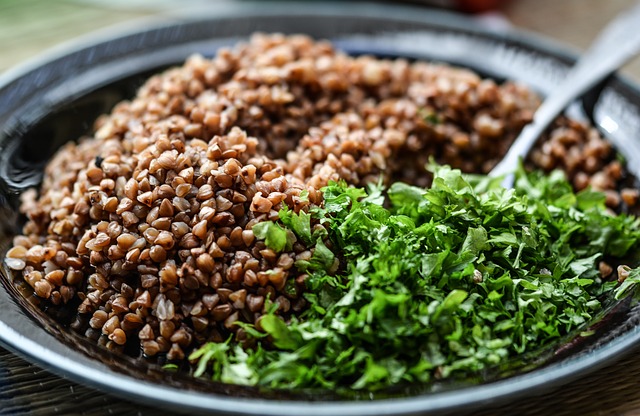 Understanding several aspects of the global buckwheat market, Persistence Market Research presents a well-structured analysis of various trends, opportunities, challenges, restraints and growth drivers influencing the global market in its latest insightful research publication titled "Buckwheat Market: Global Industry Analysis (2012-2016) and Forecast (2017-2027)." The exhaustive research study on buckwheat market also includes competitive assessment which can be used to achieve strategic advantage over the competition in the long run. A detailed market segmentation helps evaluate the value and volume projections of all segments for a period of 10 years from 2017 to 2027.
Wilmer Resources Acquires Nauvu Investments from Olam
Nauvu Investments Pte. Ltd, an investment holding company was previously holding shares of Wilmar International and Olam International limited. Wilmar International and Olam International Limited are the leading agribusinesses in Asia.
Recently, a subsidiary of Wilmer International, Wilmar Resources Pte Ltd. has bought 50% shares of Nauvu Investments from Olam International and has acquired the Investment holding company. The agribusiness giant Wilmar is one of the key players in global buckwheat market and through business expansion activities the company is strengthening its position in the global market.
Ardent Mills to Open New Venture The Annex by Ardent Mills
Ardent Mills, a leading supplier of specialty ingredients and products in the United States, has recently opened a new venture named 'The Annex by Ardent Mills'. The Annex will be an independent food service business unit, however, it will be supported by The Ardent Mills and Innovative Bakery Resources (IBR).
Their service network, resources, R&D, culinary excellence, production and cutting-edge food service concepts will support The Annex to expand the business activities. A portfolio of The Annex includes Ardent Mills' buckwheat, amaranth, sorghum, and Great Plain Quinoa. In addition, The Annex offers a range of heirloom wheat, rye, barley, pulse, and ancient grains. This new business unit will explore and provide specialty ingredients and products to food companies as well as food service operators.
---