Garuda Indonesia Joins Asian Integrated Media for Programmatic Advertising Platform
---
Date : Jan 28, 2019 Author : PMR Editorial Staff Category : Technology
Programmatic advertising offering numerous advantages is likely to emerge as the future of advertising technology.
Marking the major expansion in Indonesia, Authorised Investment Fund has revealed that its investee company, Asian Integrated Media (AIM) has signed an agreement with Garuda Indonesia, country's national airline carrier. Under the partnership, Garuda Indonesia will join AIM's programmatic digital advertising company, Travel Elite.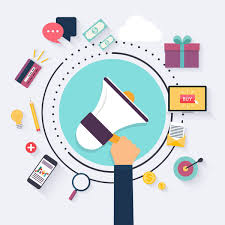 As per the agreement, AIM projects to drive more than US$ 2 million in initial revenue. Meanwhile, a new partnership between Travel Elite and Garuda Indonesia has provided Authorised Investment Fund a foothold in flourishing travel market in Indonesia via its 25% stake in Asian Integrated Media.
This partnership comes soon after the successful launch of Travel Elite by AIM in China in 2018. According to AIM, the partnership with Garuda Indonesia has marked a major expansion of Travel Elite in the aviation industry along with advanced multi-million dollar deals with other leading Asian airlines.
In 2017, the tourism industry contributed nearly US$ 28.2 billion in Indonesia's GDP. While in the same year, Indonesia witnessed 14.04 million visitors, which led to a 21.8% increase prior in 2016. Meanwhile, with focus on expansion, Garuda Indonesia plans to fly to the US from Seoul in the second quarter of 2019.
What Future Holds for Programmatic Advertising?
Programmatic advertising offering numerous advantages is likely to emerge as the future of advertising technology. Gaining immense popularity in recent years, new trends are likely to shape the future for programmatic advertising. Continues rise in video content, platforms such as YouTube and Facebook have become essential platforms for advertising and digital marketing campaigns. With the high click-through rate, investments in video advertising are likely to increase significantly in 2019.
With cybercrime on the rise, the digital advertising industry is focusing on security. Blockchain technology that has proved to be effective against cybercrime is likely to gain popularity in programmatic advertising in coming years.
Taking programmatic advertising platform to the next level, machine learning and Artificial Intelligence (AI) will be used in programmatic advertising. Artificial intelligence is expected to increase performance, productivity, and lead to effective use of the data in programmatic advertising. Moreover, with increasing preference by advertisers to manage their own campaigns, self-service platforms will be offered on a large scale by companies. These platforms will allow the user to create advertising campaigns by creating an account with the service provider.
With the launch of the 5G and increasing use of smartphones, mobile advertising is expected to grow at a larger scale in programmatic advertising, while creating a significant opportunity for investors in programmatic advertising. With new trends and technologies, the programmatic advertising platform market is projected to bring in nearly US$ 29,800 million by the end of 2025. However, lack of skilled professionals in the programmatic advertising market is likely to be the longstanding challenge for programmatic advertising service providers. Hence, with faster evolving technology in digital advertising, the demand for skilled talent is growing. In the last few years, there has been significant growth in the programmatic advertising platform market due to the increasing use of social media platforms and mobile phones.
---