Rbd Coconut Oil Market
RBD Coconut Oil Market - Global Industry Analysis 2016 - 2020 and Opportunity Assessment 2021 - 2031
RBD Coconut Oil Market Segmented by Organic and Conventional used in Food and Beverages, Cosmetics and Personal Care, Pharmaceutical, Household
Global RBD Coconut Oil Market: Market Outlook
Refined, bleached, deodorized (RBD) oil is produced using dried coconut and copra kernel, which is squeezed in a warmed pressure-driven press to separate the oil. This yields essentially all the oil present, adding up to over 60% of the dry weight of the coconut. This oil is not appropriate for consumption and hence goes through further filtration and heating.
RBD coconut oil is also extracted through the enzymatic action of proteases and alpha-amylase on diluted coconut paste. RBD coconut oil does not have the aroma and taste of coconut unlike virgin coconut oil and is used for commercial food processing, home cooking, industrial, cosmetics, and pharmaceutical purpose. RBD coconut oil is widely used in various industrial applications owing to its various functional properties.
Find Out More about the Report Coverage
What will be the impact of increasing trend for Organic Product consumption on the RBD Coconut Oil Market?
The way consumers are perceiving organic products can be seen in their purchasing patterns, which are changing continuously with time. The effects of organic products on consumer health are the most influential factors for the expansion of the organic products market. The increasing trend among the consumers for organic products has forced the manufacturers to offer products in organic nature. This has also benefited the manufacturers in increasing their sales and better cater to the increasing need for healthy and natural food products. The growing demand for organic products is expected to influence the growth of organically processed RBD coconut oil.
Customize this Report
Explore Intelligence Tailored to Your Business Goals.
How will the High Nutrient Density of RBD Coconut Oil expected to Drive Market Growth?
Coconut is known to exhibit potassium, sodium, magnesium, calcium, and phosphorous. These same five essential electrolytes also exist in the human body. RBD coconut oil is a good source of vitamins of the B and C groups. Many studies have proven that coconut has more protein content than cow's milk.
Coconut is perceived to contain lauric acid that is present in the mother's milk. Lauric acid is recognized for its immune-boosting, antioxidant, anti-fungal, antibacterial, and antiviral properties. RBD coconut oil has less fat and is low in calories, carbohydrates, and sugars. The nutrient-rich RBD coconut oil has sparked interest amongst the health-conscious consumer base resulting in the rising demand for RBD coconut oil.
Market Research Methodology - Perfected through Years of Diligence
A key factor for our unrivaled market research accuracy is our expert- and data-driven research methodologies. We combine an eclectic mix of experience, analytics, machine learning, and data science to develop research methodologies that result in a multi-dimensional, yet realistic analysis of a market.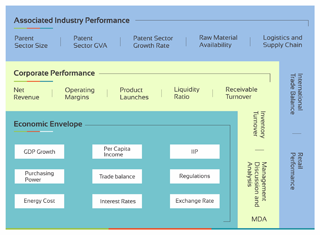 How will the Growing use of RBD Coconut Oil in Different End Use Industries benefits Manufacturers?
RBD coconut oil has many health and beauty applications owing to its nutritional content. It can be used for treating acne, moisturizing body and skin, treating skin conditions, and be used as a shampoo. There are only a few other oils that can boast such a diverse range of applications. The RBD coconut oil also has a long shelf life, making it an optimum ingredient for different industries when they require to stock in bulk quantities. The effectiveness of RBD coconut oil in the prevention of pimples, acne, red spots on the skin has propelled increased sales for RBD coconut oil in cosmetics and personal care products.
Explore Persistence Market Research's expertise in promulgation of the business !
Why should manufacturers focus on offering RBD coconut oil in Pharmaceutical Industry?
RBD coconut oil is considered one of the healthiest oil that can be consumed owing to the high nutritional benefits of coconuts present in it. RBD coconut oil helps to reduce weight, and risk of atherosclerosis, the research has also shown that it can reduce the risk of cancer, and help in preventing bacterial infections. RBD coconut oil is rich in medium-chain fatty acids that provide a high level of energy and also helps to reduce body fats content. With so many benefits associated with RBD coconut oil, its use in the pharmaceutical industry is growing over the past few years. Thus manufacturers should also focus to offer their products for application in pharmaceutical products, thus offering increased revenue and profitability.
What are the challenges faced by the RBD Coconut Oil players?
There is a growing health consciousness among the consumers and have become choosy when it has come to food consumption. More number of consumers prefer less oily food products due to many health problems such as obesity, cholesterol level, and high-fat content. The mind-set towards the consumption of oily products is expected to hamper the sales of RBD coconut oil.
Key Segments of RBD Coconut Oil Market Covered in the Report
Based on nature, the global RBD Coconut Oil Market has been segmented as
Based on end use, the global RBD Coconut Oil Market has been segmented as,
Food and Beverages
Cosmetics and Personal Care
Pharmaceutical
Household/ Retail
Others
Based on distribution channel, the global RBD Coconut Oil Market has been segmented as,
Business to Business
Business to Consumer

Hypermarkets/ Supermarkets
Convenience Stores
Specialty Stores
Online Retail
Based on the region, the global RBD Coconut Oil Market has been segmented as
North America
Latin America
Europe
South Asia
East Asia
Oceania
Middle East & Africa
Competitive Landscape
Some of the key players operating in the RBD Coconut Oil market are
Cargill Incorporated
Archer Daniels Midland Company
Bunge Limited
Phidco
SC Global
Oleo-Fats Incorporated
PT SIMP
Wilmar International
Primex Group
Sumatera Baru
The Hallstar Company
Greenville Agro Corporation
others.
What are the strategies used by the key players that are increasing their sales for RBD Coconut oil?
The key players in the RBD coconut oil market are focusing on increasing their production capacity and are investing in new technologies to increase efficiency. Many players are also using acquisition strategy to acquire new companies operating in a similar business segment to expand their product portfolio.
The companies operating in the RBD coconut oil market are offering their products for various applications such as cooking purposes in the food industry and foodservice industry. RBD coconut oil is also offered for applications in the cosmetics and personal care industry by different players.
Manufacturers of RBD coconut oil are also using different innovative promotional strategies to increase customer awareness about the various health benefits related to the RBD coconut oil and promote its use in cooking for better health. This is helping in increasing the sales in the retail/ household segment.
What are the Key Opportunities for RBD coconut oil market players?
The rising per capita income, internet, and social media have become the prime motivations for increased online business globally. Digital adoption among consumers has been benefiting all kinds of businesses including import-export dominant products.
The producers of the RBD coconut oil market have seen a positive outlook post the digital consumers' awareness phase. The rising penetration of both e-business and retail stores is expected to boost sales for the RBD coconut oil market. Moreover, with the growth in the foodservice industry, it is expected to increase the sale of RBD coconut oil. With more research and development related to the product, it is expected to open wide applications for RBD coconut oil in different industries. Thus, manufacturers operating in this market can target increased penetration of products through online retail for increased revenue.
How will the high consumption of Coconut oil impact the RBD Coconut Oil Market in the U.S.?
The U.S. is one of the largest consumers of coconut oil owing to the large consumer awareness and demand for healthy oil for cooking. The presence of many refineries and key market players in the country has contributed to the growth of RBD coconut oil in the U.S. market. Well-established end-use industries, distribution channels, and consumer preference for nutritious and healthy products in the U.S. market are expected to offer significant opportunities for the manufacturers to increase the penetration of their products.
Why should RBD Coconut Oil Producers Consider investing in the Asia Pacific Market?
The growing urbanization and increasing disposable income in this region are some of the key factors that have attracted many industry players to invest in this region. The presence of some of the largest coconut-producing countries such as the Philippines and Indonesia can play a major role in raw material availability. India is also among the largest consumer of coconut oil, with retail/ household consumption holding the maximum share. Thus with an abundance of raw material and low cost for labor in the region are some of the factors that RBD coconut oil manufacturers should consider to invest in the Asia Pacific market.
What Impact will COVID-19 have on the Global RBD Coconut Oil Market?
The spread of COVID-19 impacted the world economy with effects on the food and beverage industry as well. However, even though the Government supported the production of essential commodities during the pandemic, the supply chain and trade flows were disrupted. Coconut is major produced in the Asia Pacific and with major economies in these regions being under complete lockdown, the production of coconuts was hampered. This in turn is expected to fluctuate the prices of RBD coconut oil in the near term. Thus, with the spread of COVID-19, the RBD coconut oil is expected to witness moderate to high impact in the upcoming quarters.
NOTE - All statements of fact, opinion, or analysis expressed in reports are those of the respective analysts. They do not necessarily reflect formal positions or views of the company.
Our Clients