Thrombosis Viscoelastic Analysis Systems Market
Thrombosis Viscoelastic Analysis Systems Market - Global Industry Analysis 2016 - 2020 and Opportunity Assessment 2021 - 2031
Thrombosis Viscoelastic Analysis Systems Market Segmented by Indication such as Deep Vein Thrombosis (DVT), Pulmonary Embolism (PE), Disseminated Intravascular Coagulation (DIC), Cardio-pulmonary Bypass Surgery, Liver Transplantation, Trauma, Obstetrics, Neonatology and Pediatrics treated by Thromboelastography (TEG) and Rotational thromboelastometry (ROTEM)
Thrombosis Viscoelastic Analysis Systems market: Market Outlook
Thrombosis Viscoelastic Analysis is a viscoelastic method that measures the viscoelastic properties of blood clot formation. Thrombosis is the process of a blood clot formation formed in a blood vessel. Thrombosis clot can lead to blockage or cause obstruction in blood flow in the injured area, and besides can lead to severe problems when the clot travels to a vital parts of the circulatory system, such as the brain or the lungs. Immediate treatment after diagnosis of thrombosis is essential to prevent damaging of the blood vessels and to avoid further clots forming. Without treatment, blood clots can lead to life-long health problems and can be life threatening. Viscoelastic testing measures clot formation in whole blood, by which detects the time to the required for the beginning of the clot along with measurement of the total strength and stability of the clot, which is useful in early treatment of thrombosis.
An increasing incidences of Venous Thromboembolism (VTE) together with various pulmonary and cardiovascular diseases which may lead to life-threatening diseases because of rising number of blood clot formation cases is increasing the need for Viscoelastic Analysis Systems.
Find Out More about the Report Coverage
What are the Key Trends Impacting Growth of the Thrombosis Viscoelastic Analysis Systems market? 
The major trends of the market are the rising incidences of surgical procedures for treatment and organ transplant, increasing incidences of chronic blood disorders, along with rising product approval & launches. Moreover, the increasing prevalence of chronic blood disorders is estimated to boost the market growth. A combined total of patients diagnosed with leukemia, lymphoma or myeloma were 178,520 in the US in 2020. Rising new cases of leukemia, lymphoma and myeloma contributed for 9.9 percent of the expected 1,806,590 new cancer cases diagnosed in the US in 2020, which holds for 10% from the total U.S. population, according to the data provided by the Leukemia and Lymphoma Society (LLS). Increasing surgical procedures for treatment along with rise in organ transplant procedures is a major factor which will drive the Thrombosis Viscoelastic Analysis Systems market growth over the forecast period.
The rising incidences of organ transplant procedures, as well as trauma cases and others around the world is estimated to drive growth of the market over the forecast period. Additionally, rising prevalence of hemostasis disorders has fueled growth of the Thrombosis Viscoelastic Analysis Systems market.
Customize this Report
Explore Intelligence Tailored to Your Business Goals.
How will increasing lifestyle associated diseases and incidence of chronic blood disorders propel the market growth over the forecast period?
Increasing number of patients suffering from diseases related to the standard of living and increase in prevalence of chronic blood disorders are estimated to boost growth of the Thrombosis Viscoelastic Analysis Systems market over the forecast period. As reported by the American Cancer Society 2020, around 178,520 people in the U.S. are predicted to be suffering from leukemia, lymphoma or myeloma in 2020. The patients with clots in the peripheral and cardiovascular vascular systems is rising worldwide.
The rising incidence of clot formation in the human body can cause life-threatening conditions such as stroke, damage to blood vessels, hypertension, and ultimately can lead to death. The total patients affected with Pulmonary Embolism, Deep Vein Thrombosis, which are together called as VTE (Venous Thromboembolism), is more than the total patients affected with cancer, AIDS and road accidents. The rising awareness about various clot management procedures and the various devices used in these procedures is a key factor driving the market growth.
Market Research Methodology - Perfected through Years of Diligence
A key factor for our unrivaled market research accuracy is our expert- and data-driven research methodologies. We combine an eclectic mix of experience, analytics, machine learning, and data science to develop research methodologies that result in a multi-dimensional, yet realistic analysis of a market.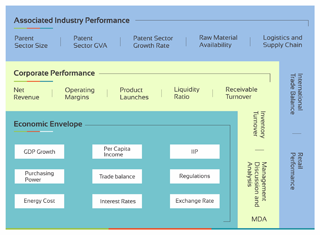 How is Increasing adoption of strategies such as mergers, agreements, and collaborations by key players is reshaping the market growth over the forecast period?
The Key Market players give emphasis on implementation of sophisticated growth strategies for example collaborations and contracts to support their place in the Thrombosis Viscoelastic Analysis Systems market. Like, for instance, in April 2020, Haemonetics Corporation declared the acquisition of enicor GmbH, a known manufacturer of whole blood coagulation testing system – ClotPro. The above system is projected to support its product capabilities such as TEG 5000 Thrombosis Analyser and the TEG 6s thrombosis Analyser, and manufacture better products in the market. ClotPro system has decreased the compulsion for annual pipetting and as well eliminates reagent handling issues.
Explore Persistence Market Research's expertise in promulgation of the business !
What are the Key Challenges that may Restrain Growth of the Global Thrombosis Viscoelastic Analysis Systems market? 
Thrombosis viscoelastic analysis is a favourable and extremely sensitive test carried out for identifying causative blood clot resulting in traumatic brain injury. On the other hand, the validation with sophisticated coagulation tests is suggested, which is a needs lot of time and long procedure.
Additionally, for carrying out a thrombosis viscoelastic test in a laboratory, the transference of blood sample for over five minutes is necessary, that is the top limit for carrying natural blood sample. Therefore, storage of the blood sample in citrate or heparin becomes essential. The use of citrate storage has been suggested to have impact the outcomes of the thrombosis viscoelastic test. Hence, disadvantages of thrombosis viscoelastic analysis systems is likely to hamper the market growth.
In, addition, less awareness among the general population regarding the available diagnostic techniques and less awareness of the systems of blood clots is expected to hinder thrombosis viscoelastic analysis systems market growth in the coming decade.
Key Segments of Global Thrombosis Viscoelastic Analysis Systems market Covered in the Report 
By Method:

Thromboelastography (TEG)
Rotational thromboelastometry (ROTEM)

By Indication:

Deep Vein Thrombosis (DVT)
Pulmonary Embolism (PE)
Disseminated Intravascular Coagulation (DIC)
Cardio-pulmonary Bypass Surgery
Liver Transplantation
Trauma
Obstetrics
Neonatology and Pediatrics
Others

By End User:

Hospitals
Academic & Research Institutes
Diagnostic Centers
Others
Competitive Landscape
Major players present in the market are
Hemostasis diagnostics
Abbott Laboratories
F. Hoffmann-La Roche Ltd.
Nihon Kohden Corporation
Thermo fisher Scientific Inc
Danaher Corporation
Sysmex Corporation
Siemens Healthineers
Aere Inc.
Instrumentation Laboratory
Grifols S.A
Others.
What strategies are the Key Players adopting for Increasing their Market Share in the Global Thrombosis Viscoelastic Analysis Systems market? 
Key market players adopt product launches and approval strategies to expand their presence and product portfolio globally and satisfy the growing demand. Funding and assistance that is provided by governmental as well as non-governmental groups such as WHO will boost the market growth. Furthermore, the increase in advanced research activities for the discovery and developments of novel technological advancements would be the major benefit for global players. Also, the Rising reimbursements in almost globally is also growing the market.
Expansion to enlarge customer base is one of the major strategies of the key companies worldwide, which also permits the players to maintain their brand name globally.
What are the Key Opportunities for Thrombosis Viscoelastic Analysis Systems Manufacturers? 
Rising investment towards research and development activities in regions like North America and Europe is expected to create a large number of opportunities for global thrombosis viscoelastic analysis systems market growth. The shift of lifestyle patterns towards unhealthy lifestyle is expected to increase patient suffering from various diseases arising from blood clots creating large customer based for global thrombosis viscoelastic analysis systems market.
The increasing number of domestic players in countries like India will lead to a rise in production capacity and growth for global thrombosis viscoelastic analysis systems market. Moreover, key companies are increasing their investments in research and development activities for the discovery of new products. There has also been an increase in the expenditure of government towards healthcare sector for the introduction of new Thrombosis Viscoelastic Testing Devices market. In addition, the increase in incidences of blood clotting related disorders along with increased usage of anticoagulant therapy will drive the market.
Regional Outlook
North America is leading share of the global Thrombosis Viscoelastic testing devices market in 2020, followed by Europe. There has been a steady rise in the demand for diagnostic tools, and a surge in investments toward the development of these tools. Also, increase in the demand for more quick as well as targeted diagnosis will aid in quick decision-making which will boost the global Thrombosis Viscoelastic testing devices market. Recent FDA approvals for Thrombosis Viscoelastic testing devices, like Abbott's iSTAT, indicate the increasing demand among both, public as well as private sectors, also the manufacturers' concentrate on this rising demand.
Developing countries like China and India are observing gradual adoption of novel products, increase in healthcare expenditure, and changing aspects in the in-vitro diagnosis business. This is leading factor in rising adoption of the advanced technologies within the hospitals and diagnostic laboratories.
What is the Repercussion of the Pandemic on the Growth of the Global Thrombosis Viscoelastic Analysis systems market?
The pandemic is throwing a huge adverse impact on the Thrombosis Viscoelastic Analysis systems market. Biopharmaceutical and healthcare industries as a whole were hit by this pandemic challenge in 2020. The supply chain interruption and economic impact of the pandemic on the small, and medium-sized enterprises also adversely affected the Thrombosis Viscoelastic Analysis systems market growth. As the importing was halted, this has adversely affected the finances of the majority of pharmaceutical companies. The shortage of manpower due to COVID19 pandemic also hamper in research and development as well as commercial production of biologics all over the world which is also the major factor have a huge impact on the Thrombosis Viscoelastic Analysis systems market growth in 2020.
The health crisis worldwide has shown an extraordinary influence on businesses across all the industries. Though, this is considered to be a short-term effect, but, the growing assistance from governments and key players can help in the fight against this coronavirus pandemic. Moreover, it is observed that some industries that are struggling and some are flourishing. Globally, every segment is predicted to be influenced by the pandemic. In the light of COVID-19 pandemic, there is a greater demand for various types of treatment of blood clots formed after the COVID-19 treatment is over. The rising demand for post COVID-19 monitoring and treatment has led to rise in the demand for various diagnostic systems. These factors along with the need for rapid treatment will ultimately rise the need of these tests and drive the global Thrombosis Viscoelastic Analysis systems market.
The report on the Global Thrombosis Viscoelastic Analysis systems Market covers exhaustive analysis on:
Market Segments
Market Dynamics
Historical Actual Market Size, 2016 - 2020
Market Size & Forecast 2021 to 2031
Supply & Demand Value Chain
Market Current Trends/Issues/Challenges
Competition & Companies involved
Technology
Value Chain
Market Drivers and Restraints
Regional analysis for Global Thrombosis Viscoelastic Analysis systems Market includes
North America
Latin America
Europe
East Asia
South Asia
Oceania
Middle East & Africa
Report on Global Thrombosis Viscoelastic Analysis systems Market highlights:
Shifting industry dynamics
In-depth market segmentation
Historical, current and projected industry size
Recent industry trends
Key competition landscape
Strategies of key players and product offerings
Potential and niche segments/regions exhibiting promising growth
A neutral perspective towards market performance
NOTE - All statements of fact, opinion, or analysis expressed in reports are those of the respective analysts. They do not necessarily reflect formal positions or views of the company.
Our Clients