Cryogenic Equipment Market
Market Study on Cryogenic Equipment Market: Rising Importance of Alternative Energy Sources to Drive the Demand
Cryogenic Equipment Market Segmentation by Product Type - Tanks | Valves | Pumps & Vaporizers | Vacuum Jacketed Piping
Cryogenic Equipment Market
Cryogenic Equipment Market Outlook (2022-2032)
As of the current year, 2022, the cryogenic equipment market share is estimated at US$ 22.4 Billion. With the growing use of renewable energy, the market for cryogenic equipment is likely to flourish, garnering US$ 41 Billion and exhibiting a 6.4% CAGR from 2022-2032.
"Cryogenics-based Energy Storage or CES is projected to become increasingly crucial with the growing emphasis on green technology."
The global cryogenic equipment market was already headed for a supply challenge back in the years 2020 and 2021 before the COVID-19 outbreak since new projects kept expanding capacity considerably beyond consistent demand rates. The pandemic's decreased gas consumption has increased the amount of excess supply, causing the market to be volatile. Although local supply in significant regional markets is anticipated to not maintain pace with industrial demand, the Cryo freezer is expected to rise more rapidly in the global market.
| | |
| --- | --- |
| Attributes | Details |
| Cryogenic Equipment Market CAGR (2022-2032) | 6.4% |
| Cryogenic Equipment Market Size (2022) | US$ 22.4 Billion |
| Cryogenic Equipment Market (2032) | US$ 41 Billion |
Find Out More about the Report Coverage
Companies
Chart Industries Inc.
Linde plc
Herose GmbH
Nikkiso Co. Ltd.
Wessington Cryogenics
Braunschweiger Flammenfilter GmbH
Standex International
INOX India Ltd.
Air Liquide SA
Premier Cryogenics Ltd.
Lapesa Grupo Empresarial s.
What are the Commercial Drivers for Global Cryogenic Equipment?
Because of the progression and implementation of cryo chiller technology in the healthcare industry, the sales of cryogenic equipment are predicted to grow at a high CAGR between 2022 and 2032. Additionally, a cryogenic storage container is used to preserve biological samples including human flesh, oocytes, and muscle as well as to quickly freeze vaccines, which is anticipated to spur market growth throughout the projection period.
Given their inert nature, these items are in high demand for keeping samples from space in cryogenic gases due to rising spending on satellite and space missions. Additionally, as coal supplies are depleted, LNG-based power plants are becoming more popular as a clean source of energy, creating a huge extensive marketing potential for cryogenic equipment.
Customize this Report
Explore Intelligence Tailored to Your Business Goals.
What does the Future Hold for the Cryogenic Equipment Market Players?
Global commerce in cryogenic equipment is expected to increase, particularly in Nitrogen Dewar tanks, which have strengthened the industrial infrastructure and distribution networks. Additionally, the sector is projected to gain from an increase in the consumption of shell gas-fired power plants brought on by growing knowledge of renewable energy sources and a significant increase in power consumption.
Interestingly, it is also anticipated that the food and beverage category would also rise rapidly as this sector has seen a significant rise in the acceptance of and popularity of frozen meals. The category is projected to be driven by the increasing demand for a bulk liquid nitrogen storage tank for sale as a result of its widespread use at storage facilities and transport vehicles.
Market Research Methodology - Perfected through Years of Diligence
A key factor for our unrivaled market research accuracy is our expert- and data-driven research methodologies. We combine an eclectic mix of experience, analytics, machine learning, and data science to develop research methodologies that result in a multi-dimensional, yet realistic analysis of a market.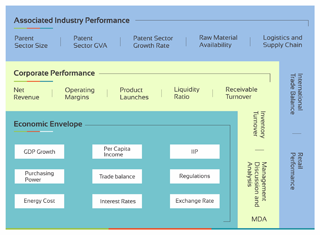 Category-wise Insights
By contributing to more than one-third of the share of the total sales, the cryogenic tank sector led the cryogenic equipment industry globally until the year 2021. And over the projection period, the growth of this segment is expected to be driven by the need to preserve gases for several crucial industrial processes in opposition to conventional cooling lubricants with greater insulation, longer durability, and less maintenance.
Meanwhile, the cryogen safety valve is mostly utilized in cargo systems, gas-producing facilities, receiving terminals, and liquefaction plants for natural gas. Because of the widely used use of evaporators of LNG in base-load and peak shaving in regasification facilities throughout end-use industries, this market is anticipated to grow over the course of the projection period.
Which are the Most Preferred Cryogen in the Cryogen Equipment Market?
As the recently released market report, the Liquefied Natural Gas or LNG cryogen category dominated the market and was responsible for the highest revenue share of more than 30% globally. The increase in LNG demand in emerging economies is mostly to blame for this sector development. This enormous expansion and, subsequently, the cryogenic equipment business are projected to be aided by ongoing improvements in LNG storage technology.
Even during the projection period, the nitrogen sector is anticipated to see considerable growth as it has a wide range of applications in the pharmaceutical as well as in the packaging of medications and freezing of blood. While it is anticipated that the rapidly expanding metal processing sector would increase demand for the liquid oxygen cryogen category for cast iron furnace blasts while lowering exhaust gas emissions.
By Application, which Category is likely to dominate the Cryogenic Equipment Market?
As per the analysis, by application, the category with the highest revenue share in 2021—more than 50%—was held by the storage application sector. This segment is expected to be fueled by an increase in government spending on gas generation and the rising use of these goods in the maritime sector.
On the other hand, the distribution segment is anticipated to see considerable growth in the coming days. The rising use of liquid nitrogen and oxygen for different delivery purposes in the food and beverage, oil and gas, and healthcare industries has raised the need for a portable cryogenic tank.
Which Segment is Likely to Lead the Cryogenic Equipment Market by End User?
As per the market study reports until the year 2021, the metallurgical sector contributed more than 27% of the total revenue generated out of sales of cryogenic equipment. In metallurgy, a liquid nitrogen storage container is frequently utilized for a variety of processes, such as annealing, neutral hardening, sintering, cyanidation, and in blast furnaces. Growth in the category is getting fueled by expanding metallurgy and strong technical gas demand.
It is predicted that the end-user market for energy and electricity would continue to grow steadily over the forecast time. The expansion of the entire sector is also anticipated to be fueled by the expansion of the space, marine, chemical, etc., industries as well as the increased need for cryogenic vacuum pumps.
Explore Persistence Market Research's expertise in promulgation of the business !
Comparative View of Adjacent Cryogenic Equipment Market
| | |
| --- | --- |
| Attributes | Cryogenic Equipment Market |
| CAGR (2022 to 2032) | 6.4% |
| Market Value (2022) | US$ 22.4 Billion |
| Growth Factor | the need for cryogenic gases in various sectors to achieve a certain temperature level for industrial utilization. |
| Future Opportunities | International push for developing renewable sources of energy to provide huge opportunity. |
| Market Trends | Players are mostly extending their business to recently industrializing nations in Asia Pacific and Middle East. |
Comparative View of Adjacent Activated Carbon Market
| | |
| --- | --- |
| Attributes | Activated Carbon Market |
| CAGR (2022 to 2032) | 2.8% |
| Market Value (2022) | US$ 3.7 Billion |
| Growth Factor | The rising need for water purification and grey water applications in the urban areas is the primary reason. |
| Future Opportunities | Technical advancements in manufacturing processes and growing uses of the product are expected to further promote growth. |
| Market Trends | Rapidly urbanizing regions in the developing countries have turned out to be the most favorable location for global players. |
Comparative View of Adjacent LPG Vaporizer Market
| | |
| --- | --- |
| Attributes | LPG Vaporizer Market |
| CAGR (2022 to 2032) | 2.6% |
| Market Value (2022) | US$ 1.2 Billion |
| Growth Factor | Growing awareness about the clean household cooking fuel in the Asia Pacific and African countries. |
| Future Opportunities | Enhanced infrastructure for efficiently distributing the commodity in the urban as well as rural areas. |
| Market Trends | Growth prospects for the vaporizer sector in both the emerging as well developed economies promise sufficient growth prospects. |
Country-wise Insights
How will the United States Shape Cryogenic Equipment Market Growth?
As per the previous records, North America is the largest market for the production and export of cryogenic equipment all over the world. So, by the end of this forecast period in 2032, the United States is anticipated to represent a sizable portion of the global market under study.
The country's economy is being driven dynamically by escalating building activity and expanding natural gas resource issues. Increased use of these goods is anticipated to pose regulatory criteria for the improvement and production of energy-efficient cryogenic components.
What Prospects are in Store for the Cryogenic Equipment Market in Europe?
The need for industrial preservation techniques is expected to rise quickly across Europe as inferred from the recent incidences of fire in the forest and urban cities. In the preceding years, European countries together bought an average of 27% of all liquid Nitrogen freezers sold globally.
Germany is anticipated to be a lucrative market during the forecast period owing to its growing economy supported by a strong industrial base. However, Spain is also predicted to boost its regional market by expanding its industries to regions with higher demand for cryogenic equipment. For instance, Cryospain Engineering confirmed its planned expansion into Asia in June 2020 along with a plan to build a new nitrogen storage tank in Taiwan.
How South Korea contributes to the Global Market for Cryogenic Equipment?
As per the cryogenic equipment market survey report obtained by PMR, the Asia Pacific countries together held the greatest market share. And as per the records, this region contributed to more than 46% of the global revenue generated in the preceding years. The easy accessibility of raw material resources, growing demand with mushrooming industries, and reasonably priced labor are the main factors affecting regional growth.
South Korea is projected to be a thriving market for cryogenic equipment because of the ongoing rise in energy consumption and many advancements in industries like space exploration, healthcare, and chemicals.
The world's top importer and exporter of liquid nitrogen storage tanks are both located in Asia-Pacific presenting great opportunities for the market players present in South Korea. A wide range of associated accessories such as cryogenic gloves for dry ice, and cryogenic face shield sales have also grown as a result of the growing demand for LNG.
What are the Future Growth Prospects for Japan's Cryogenic Equipment Market?
In contrast to China and India, which have experienced a marked growth in LNG imports over the past ten years, Japan is the largest LNG importer in the world. Additionally, countries like Japan and China are focusing on reducing carbon emissions, which is projected to increase the production of renewable energy. Assuming this upbeat viewpoint, it is anticipated that the demand for Cryogenic storage tanks in Japan industries may rise throughout the projected period.
Moreover, Japan also made the announcement to invest more than US$ 10 Billion in LNG infrastructure development and long-term energy security in September 2019. This is anticipated to have a substantial impact on the nation's market for cryogenic equipment.
What is the Competition Status in the Global Cryogenic Equipment Market?
To increase market dominance and meet the shifting technical needs of diverse end-use sectors, cryogenic equipment manufacturers employ a variety of tactics, such as acquisitions, partnerships, joint projects, new innovative products, and regional expansions. As an illustration, in July 2019, Charts Industries Inc. bought the Industrial Air-X-Changers business from Harsco Corp., which was a form of business for specially engineered air-cooled heating systems for the shale gas compression and preparation, refining, and petrochemical industries, particularly in the Unit States.
Report Scope
Attributes

Details

Forecast Period

2022 to 2032

Historical Data Available For

2015 to 2021

Market Analysis

US$ Million for Value

Key Countries Covered

U.S.
Canada
Mexico
Brazil
Germany
Italy
France
U.K.
BENELUX
Nordics
China
Japan
South Korea
GCC Countries
South Africa
Turkey

By Market Segments

Product Type
Cryogen
Application
End User
Region

Key Companies Profiled

Chart Industries Inc.
Linde plc
Herose GmbH
Nikkiso Co. Ltd.
Wessington Cryogenics
Braunschweiger Flammenfilter GmbH
Standex International
INOX India Ltd.
Air Liquide SA
Premier Cryogenics Ltd.
Lapesa Grupo Empresarial s.l
Galileo Technologies S.A.
MAN Energy Solutions SE
Cryolor SA
SAS Cryo Pur
Ulvac Technologies, Inc.

Pricing

Available Upon Request
Key Segments Covered in the Cryogenic Equipment Industry Report
Cryogenic Equipment Industry by Product Type
Tanks
Valves
Pumps & Vaporizers
Vacuum Jacketed Piping
Others
Cryogenic Equipment Industry by Cryogen
Nitrogen
Oxygen
Argon
Liquefied Natural Gas
Others
Cryogenic Equipment Industry by Application
Cryogenic Equipment Industry by End User
Oil & Gas
Metallurgy
Automotive
Food & Beverage
Chemical
Other
Cryogenic Equipment Industry by Region
North America Market
Europe Market
Asia-Pacific Market
Middle East & Africa Market
South America Market