Software Giant Microsoft Corporation Partnered With Arizona Based Black Pearl Mail
---
Date : Oct 06, 2017 Author : PMR Editorial Staff Category : Technology
According to CTO of Black Pearl Mail, the company has moved to Microsoft Azure, as company's services have augmented Microsoft Office 365
The well-known U.S. based Software Company Microsoft Corporation has partnered with another Software Company Black Pearl Mail which is based in Arizona in the U.S. The main focus of the partnership was to integrate Black Pearl Mail hosting infrastructure with Office 365 in order to expand its customer base in the countries such as New Zealand in in Asia-Pacific region. Black Pearl Mail was established in 2012 with the sole aim of developing the effectiveness of email application system through end-user email optimization and analytics, enriched branding and central management. According to CTO of Black Pearl Mail, the company has moved to Microsoft Azure, as company's services have augmented Microsoft Office 365.
The highly placed official further said that using Azure's services of data analytics has empowered Black Pearl Mail to all the more proficiently gather bits of knowledge in email behavior, which has helped the company to additionally change their clients' everyday business email into an all the more powerful tool of communication. Early bits of knowledge has been gained by utilizing Azure Data Factory and Microsoft Power BI, with the purpose to take these learnings and investigate the capability of Azure Data Lake services as the business and related volumes of data.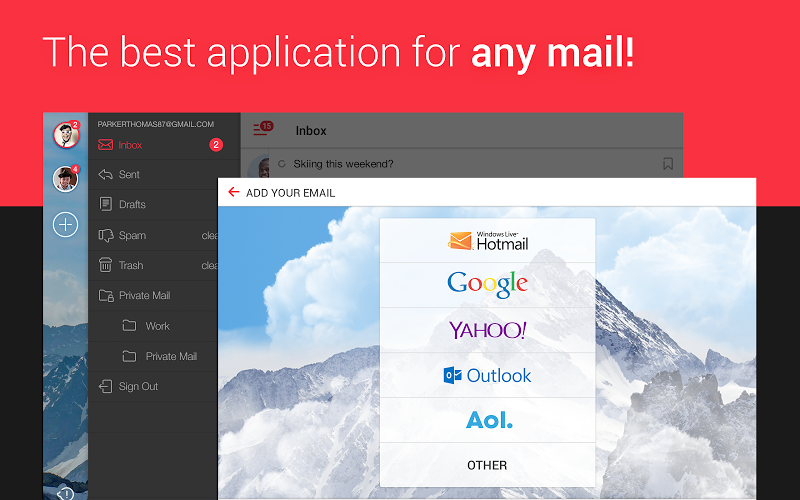 Black Pearl Mail's most recent research has added more weight to the marketing power. This has demonstrated that branding at the top of an email can rise reply rates by as much as 12 percent. Black Pearl Mail has lately published a program related to the partnership which has focused at Office 365's resellers. The CEO of Black Pearl Mail CEO said that the recent discoveries ought to be a major lift for the company's partners.
The CEO of Black Pearl Mail has explained that whatever steps the company has been initiating since past few days were with an aim to ensure that the cost of an offer of company's partner would be low. The company has inspected intensely in simplifying and provisioning email format creation to only one mouse clicks. Having the capacity to offer upgraded marketing by showing a tangible lift in replies to email will be another vital component to boosting the benefit of offering Black Pearl Mail at the time of relocation or relicensing. While reacting to the decision of this partnership, Office Ecosystem's director said that email is a key to communication in business, therefore activities that make email more effective are essential business tools. The official further said that Black Pearl Mail's sense of duty regarding Microsoft services is appreciable as it extends its reconciliation with Office 365. Office 365 offers several functionalities such as collaboration technology like co-authoring, online meetings and smart attachments with more control and better performance capabilities.
Apart from Black Pearl Mail, Microsoft Corporation partnered with Cartika which is a provider of managed applications and cloud hosting services based in Toronto, Canada in this year. The main objective of this partnership was to launch Email-as-a-service in order to help enterprises for managing their Microsoft Exchange and POP accounts on a single Domain. It also minimizes cost required for managing this accounts with improved functionality.
---