Cultured Buttermilk Market
Cultured Buttermilk Market - Global Industry Analysis 2016 - 2020 And Opportunity Assessment 2021 - 2031
Cultured Buttermilk Market Segmented by Liquid and Powdered Form used in Confectionery, Frozen desserts, Bakery, Dairy, Beverages, Specialty foods and Household
Global cultured Cultured Buttermilk Market-outlook
Cultured buttermilk is known to provide a cooling effect when it comes to fighting from internal heat that the body generates. It helps to calm nerves down resulting in inhibition of vexation. Cultured buttermilk is consumed in high-temperature regions because of its heat relief benefits. It is obtained by the simple process of fermentation of milk. The leftover is buttermilk, which contains mostly water, sugar lactose, and protein casein. The buttermilk can be further temperature processed to obtain commercially viable cultured buttermilk. The most promising feature of cultured buttermilk is its shelf life, which can be as long or equivalent to 4 weeks. The cultured buttermilk has an aromatic, slightly acidic taste with a viscous texture making it look attractive to consumers.
The cultured buttermilk is a versatile soothing drink for torrid heat regions across the globe. Cultured buttermilk is utilized in pancakes, scones, biscuits, and other baked items given the tart flavor and delicate surface it grants. In some cultures, cultured buttermilk is referred to as "Grandma's Probiotic" as it is filled with microbes that fill one's gut with healthy bacteria. The human body is a generator of lots of bacteria and it requires more forms of bacteria to flourish.
Find Out More about the Report Coverage
What are the key factors that ascertain the growth of the cultured buttermilk market?
The work-centric lifestyles have made major world populations re-engineer their food intake and due to this, the demand for foods and beverages like cultured buttermilk has gone up over time. Consumers today want food products that are minimally processed and contain the least amount of adulteration. The food products are widely available and are wholesome. The increasing awareness about healthy eating and healthy living styles and the demand for naturally derived food products are some of the potent factors that have resulted in a major shift in food preferences in global markets.
Moreover, the increasing literacy rate has made people have a more scientific mind-set, and today's smart consumers do not simply grab a food item looking at the organic label but they prefer to check its composition before adding it to the bucket. These ever-evolving market trends can make a simple low-fat, protein-rich, and dairy-derived food drink like cultured buttermilk have an everlasting impression on its consumers.
Customize this Report
Explore Intelligence Tailored to Your Business Goals.
What will stimulate the growth of the marketplace in near future?
According to the data disclosed by the centers for disease control and prevention USA.gov, in a developed nation like the USA, millions of adults (20 Years or older) have a total cholesterol level more than the minimum healthy limit. Moreover, countries like Norway and Sweden having state-of-the-arts medical infrastructure worldwide, still the rates of osteoporosis i.e. bone loss are highest even after a good intake of calcium and protein-rich diets.
In such a scenario, cultured buttermilk offers medical benefits such as lowering cholesterol and protects against bone loss. It also cures digestion issues and also works as a cooling agent. The cultured buttermilk with its health-promoting and anti-infection properties is highly recommended by doctors to the aged, the sick, and even nursing mothers. With all the curing capabilities it is a good resistance to increasing body heat. For centuries buttermilk has offered numerous utilisations on a dietary basis but cultured buttermilk is a refined form of classic buttermilk and even more versatile than buttermilk.
Market Research Methodology - Perfected through Years of Diligence
A key factor for our unrivaled market research accuracy is our expert- and data-driven research methodologies. We combine an eclectic mix of experience, analytics, machine learning, and data science to develop research methodologies that result in a multi-dimensional, yet realistic analysis of a market.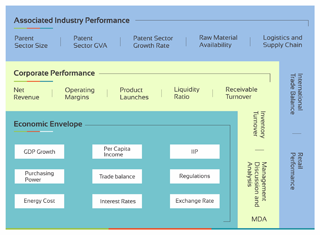 What are the key challenges that will hinder the growth of the cultured buttermilk market?
The challenges such as maintaining the product integrity over time as cultured buttermilk is dairy-derived and it offers challenges such as limited shelf life and refrigerated storage requirements. This adds up the processing as well as transportation cost for the manufacturers of cultured buttermilk. The cultured buttermilk is temperature sensitive and any increase in temperature may cause puffing of the cultured buttermilk. Adding to it if there is any interaction of gas be it air even after packaging may result in a bitter taste. These are some quality control factors that the manufacturers of cultured buttermilk have to work upon constantly to provide the best consumable product to its customers. Also, the increasing preference of the consumers on more protein-rich dietary needs to be subsidized for research and development in protein-rich cultured buttermilk.
Explore Persistence Market Research's expertise in promulgation of the business !
Key segments of the cultured buttermilk market covered in the report 
Based on form, the cultured buttermilk market is segmented as
Based on application, the cultured buttermilk market is segmented as
Confectionery
Frozen desserts & ice creams
Bakery
Dairy
Beverages
Specialty foods
Household
Others
Based on distribution channel, the cultured buttermilk market is segmented as
Business to business
Business to consumer
Convenience stores
Hypermarkets/ supermarkets
Based on region, the cultured buttermilk market is segmented as
North America
Latin America
Europe
South Asia
East Asia
Oceania
Middle East & Africa
Competitive landscape
Some of the potent players dominating the cultured buttermilk market are Crystal Creamery
Producers Dairy
All American Foods Inc.
Blackmore Vale Dairy
Longley farm
Jess's Ladies Organic Farm Milk
Daylesford Organic Limited
SacoFoods
St David Dairy Pty Ltd.
others.
These companies are constantly looking for ways to reach out to various users of their products.
What are the Key opportunities for cultured buttermilk manufacturers?
Looking at the present drastically changing market trends, the need for nutritious fat-free dietary, and the global consumption of dairy-based products, the idea of a good marketplace expansion is not farsighted. Cogently the versatile nature of cultured buttermilk and its ongoing applicability in not just food & beverages but for medical purposes also makes it a good product to be made available to consumers. Although the market already has the liquid and powdered version of cultured buttermilk, the new manufacturers have an opportunity to invest in flavoured cultured buttermilk research and development. The conventional marketplaces and the new marketplaces are both suitable for a new flavoured cultured buttermilk product line.
What strategies are the key players using for expanding their marketplace?
Increasing awareness about numerous health benefits that cultured buttermilk has to offer among the consumers like improving digestion, enhancing the immune system, and inclining these with disease-free lifestyles, are some of the tactics that manufacturers are relying on to boost their market. Also, its uses in food manufacturing, as well as the foodservice industry by proper marketing strategy, are sure to bloom its marketplace. Investing in research and development to focus on increasing the shelf life and integrity are some of the points that the manufacturers of cultured buttermilk need to emphasize.
Why the U.K. is offering new marketplace expansion opportunities to manufacturers of cultured buttermilk?
According to the global trade, the revenue generated globally from buttermilk and buttermilk powder consumption rose remarkably in European Union in two years with maximum consumption in the U.K. itself. Such surplus consumption ensures a product-thirsty consumer base and also ensures a robust expansion of the marketplace. Also, the import and export prices in the UK on average shows a more modest pace of growth. This makes it a lucrative business for manufacturers of cultured buttermilk to come and market their product in the U.K.
What India has to offer to the manufacturers of cultured buttermilk?
After the successful implementation of the white revolution a developing nation like India, in which farming and agriculture support the Indian economy to a noticeable scale produces the maximum amount of milk globally. India alone accounts for more than 20% of the global milk production and also the largest manufacturer of butter. This makes India a sustainable supplier of raw material for making cultured buttermilk. And also, the annual consumption of dairy-based products in India is the highest in the world. This makes India a very good location for manufacturing, packaging, marketing, distributing, and retailing cultured buttermilk. India is offering investment-worthy opportunities for the manufacturers of cultured buttermilk.
What is the Impact of Covid-19 on the growth of the cultured Buttermilk Market?
This unforeseen pandemic has brought world economies to a standstill with lockdowns worldwide and the closing of borders harmed the global dairy market. The disruption of the supply chains has forced mammoth organizations in the dairy business to stop their processing plants and has also lead to less utilization of milk as raw material to make butter and cultured buttermilk. According to World Economic Forum, despite the shortage and high demand for dairy products during the lockdown, U.S. farmers were asked to dump their milk products due to disruption of the supply chain. The short shelf life and perishable nature of dairy products have taken a bigger and wider footprint of this pandemic. The pandemic created worldwide havoc and even after the operational food & beverages industry, there could be seen less availability of the dairy products even though the demand for dairy was very high.
NOTE - All statements of fact, opinion, or analysis expressed in reports are those of the respective analysts. They do not necessarily reflect formal positions or views of the company.
Our Clients